Carleton University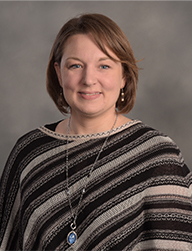 Amanda Goth BEd, MSc, GPC
University Secretary
Amanda is the University Secretary at Carleton University and is responsible the coordination of the Board of Governors, Senate and the Corporate Records and Archives. A leader in all things governance, Amanda is an essential member of Carleton's executive team. As University Secretary, she provides a link between the governing bodies of the University to ensure a healthy culture of governance. While leading the organization and operations of Board of Governors activities, Amanda helps to develop sound governance policies and provides governance advice to the President, Board Chair, Committees of the Board, and senior administrators of the university.
Amanda began her role as University Secretary in 2016 but she has been part of the Carleton community for nearly 15 years. Starting as an undergraduate, then graduate student, Amanda first became a Carleton employee as a Teaching Assistant and Research Assistant. She continued her career at Carleton with a variety of roles including proctor, tutor, instructor and coordinator for programs such as Let's Talk Science. Her journey continued when she became Administrative Assistant, and soon after promoted to Executive Assistant, for the Office of the University Librarian
Amanda holds a Bachelor of Science (Honours) in Integrated Science and a Master of Science in Biology from Carleton University as well as a Bachelor of Education from the University of Ottawa. In addition, she holds a Management Development Program for Women professional certificate from the Sprott School of Business and holds a Governance Professionals of Canada Designation.
An avid gardener, you can be sure to find Amanda sprucing up the office with orchids or tending to her perennial and vegetable gardens at her Manotick home. Amanda also loves to read fiction and non-fiction books, enjoys book clubs and is always looking for book recommendations.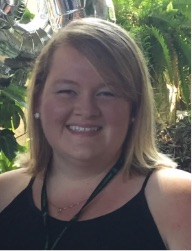 Vanessa Wiseman
French Immersion Educator
Vanessa is a French Immersion teacher, who originally hails from New Brunswick, but now calls Saskatchewan home. Vanessa began her adventures with Shad when she attended the McMaster program in 2007. Vanessa returned to Shad at the University of Saskatchewan as Teacher Fellow in 2014, and has been the Program Manager at the U of S since 2015. She is thrilled to now have the role of Assistant Program Director for the first time this year!
Vanessa completed a Bachelor of Arts with a focus in English Literature and History at Mount Allison University in 2012. She then completed a Bachelor of Education program at St Francis Xavier University in 2014, where she was inducted into the President's Circle of Young Alumni. In her free time, Vanessa enjoys going to the movies, reading, directing musical theatre, or spending time near the ocean.
Dalhousie University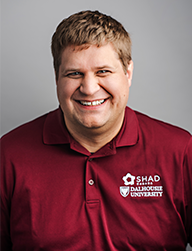 Mike Smit PhD
Associate Professor
Acting Associate Dean-Academic
Mike's Shad story began with the launch of Shad at Dalhousie University in July 2001, where he started as a Program Assistant. Since then he has held various roles including PA, faculty, Program Manager, and now Director.
Mike is a professor at Dalhousie University's Faculty of Management, in the School of Information Management. He completed his PhD at the University of Alberta, was a postdoctoral fellow at York University, and holds a Bachelor's and a Master's degree in Computer Science from Dalhousie University. He conducts interdisciplinary research that includes challenges in using cloud computing, supporting for research dissemination and discovery, managing of cloud-scale data, leveraging IT to meet research and educational needs, enabling open data and information, and understanding ethical issues in information and technology (particularly emerging technology). As a Shad-inspired believer in the importance of integrating science, technology, and entrepreneurship, he is involved with a research commercialization start-up company, his own software consulting company, and several industry research partners.
Mike tells us that taking one month each year to do Shad is energizing and inspiring, so much so that he's even more productive the other 11 months of the year. When he's not working hard to ensure that promise comes true, he enjoys photography and is a voracious reader.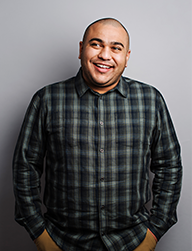 Abdullah Al-Shaghay PhD
Department of Mathematics and Statistics
Abdullah's introduction to Shad started when he joined as a Junior Faculty Member and then came back as a Faculty Member the following year. Since then, he has been excitingly looking forward to Shad each summer and the experiences it brings. He appreciates working with the wonderful staff and students in this unique environment each year. Abdullah is about to defend his Ph.D. at Dalhousie University in the department of Mathematics and Statistics where he completed his B.Sc. and M.Sc. studying Number Theory. His research interests involve the study of polynomials and number sequences.
Abdullah has always had a passion for teaching and outreach. Throughout his studies he has been performing duties as a Teaching Assistant and a Part-Time Lecturer at Dalhousie University, working on high-school outreach with Nova Scotia Math Circles, and volunteering with Nova Scotia Math League.
In his spare time, he enjoys being outdoors, reading, and keeping up with the latest technology and gadgets.
Lakehead University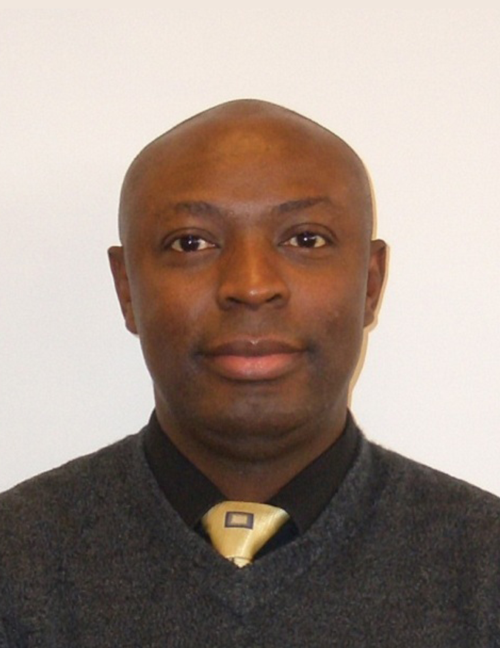 Gabriel Oba PhD
Assistant Professor, Chemistry
Gabriel graduated from the Université Paul Sabatier in the southwest of France.
He then moved to the US for a couple Postdoc positions, in Clemson, South Carolina and then in Columbus, Ohio. He worked mainly in Organic synthesis, targeting structurally interesting alkaloids. Gabriel had the first opportunity to teach when he was in Columbus. He did not really know what to expect. The experience was so rewarding when he received feedback from students that he decided to lean more towards teaching.

When he moved to Canada in 2010, his first teaching position was at Thompson Rivers University in Kamloops, BC and then his next position in 2013 at Lakehead University in Thunder Bay, ON. He is currently in a tenure track teaching stream position at Lakehead University.
For many years, Gabriel has been involved in different outreach activities not only with local high school students, but also with Aboriginal youth from remote locations. During these events, they had the opportunity to work on a series of different visually interesting, hands-on experiences. Gabriel really enjoys working with young people because he believes it's important to make them aware of the immense opportunities of science and, hopefully, generate excitement and interest about science in general (chemistry in particular). During his free time, Gabriel likes to watch movies, sports and also listen to music.
Laurentian University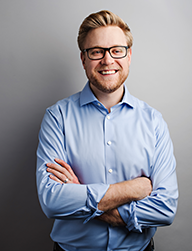 Christian LaForge
Educator
Christian's introduction to Shad began with the launch of the Shad Laurentian program. Having experienced the Shad McMaster program this past summer, he is both excited and enthusiastic about having a Shad program at his home university in Sudbury, Ontario.
Christian completed his undergraduate degree in psychologie (2014) at Université de Moncton, New Brunswick and his master's degree in experimental psychology (2018) at Laurentian University, Ontario. Christian currently works as a sessional lecturer in the Psychology and Psychologie programs at Laurentian University. Christian's time in the classroom as a lecturer has confirmed his passion for teaching and has inspired him to pursue further studies in education.
In the past, Christian has worked as a Liaison Coordinator and as an academic advisor for Laurentian. When Christian is not devoting his time to postsecondary education, he enjoys spending time with friends and family.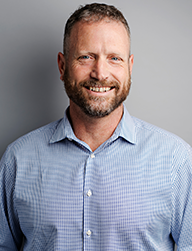 Thomas Merritt PhD
Professor and Canada Research Chair in Genomics and Bioinformatics
Thomas is new to Shad and looking forward to being part of creating the new program at Laurentian University where he is a professor and Canada Research Chair in Genomics and Bioinformatics in the Department of Chemistry & Biochemistry.
Thomas' research explores the connection between genetic diversity and biological complexity. Research in his group focuses on metabolism, stress, and genetic networks often using the fruit fly model system, but some projects involve microbes, vertebrates, or a variety of invertebrates and locations range as far as regional lakes to deep underground in an active nickel mine. In one project, Thomas and his students are using fruit flies, a treadmill, and the SNOLAB particle physics laboratory, located two kilometers underground, to understand deep underground physiology and stress biology.
Thomas' contributions also extend beyond the academic setting and into the non-scientific community. As a committed science communicator and partner with Science North, Canada's second largest science centre, Thomas has shared the importance of genetics research as a TEDx speaker, educator, and writer. For the last eight years, he has curated a science art show, most recently in partnership with Science North. His pop-sci article on trapping flies – and the science of model species – has almost 550,000 hits on TheConversation.ca, an on-line academic news source.
Outside of science, Thomas is an active paddler and rower and runs a ParaSport program making these sports accessible to people with physical, intellectual, or developmental disabilities. Over the last 12 years, the award-winning program has supported both high-performance and recreational athletes and is a central feature in accessible sport in Northern Ontario.
McGill University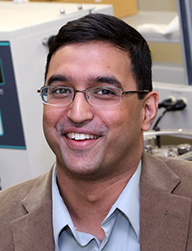 Christopher Moraes PhD
Assistant Professor and Canada Research Chair in Advanced Cellular Microenvironments
Chris Moraes loves mashing engineering, medicine, and biophysics together. His team of mad scientists research group at McGill designs and builds microscale versions of human tissues and organs, which can then be watched under the microscope to better understand development and disease. He's grown particularly interested in how mechanical forces and biology interact, and uses these ideas to build better culture systems for drug discovery, biomimetic manufacturing platforms for therapies, and diagnostic tools to guide treatment decisions.
Chris has been around Shad for a while. He was a Shad himself (Acadia 2000), and has taken his summer holidays to teach at the Queen's, Waterloo, and McGill programs since he was a graduate student in 2005. It's grown into a family affair – he and his significantly better half, Stefanie Moraes (Shad Waterloo 2000) teach at Shad together whenever they can. Two out of three of their young kids have even been honorary program assistants (starting at the ages of 6 months!), living in residence and dispensing both advice and half-chewed carrots with reckless abandon.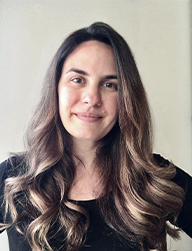 Elizabeth Migneron MA
Mental Performance Consultant
High-Performance Director for the Ontario Speed Skating Association
Elizabeth has been involved with Shad since 2008. For eight summers she worked at Shad Université Laval, first as a Program Coordinator, then as a Program Manager. She's also evaluated applications and helped with the promotion of the program throughout the years. She got back on campus in 2018 as a Faculty Member when Shad McGill opened its doors. For the ShadOnline 2020 program, Eli was the APD for the Sirius Campus and this year she will take on the APD role at Shad McGill.
Elizabeth holds an undergraduate degree in Psychology from the University of Ottawa, a certificate in Social Work from Université Laval, and a Master's in Psychopedagogy, with a specialization in Sport Psychology. Residing in Sherbrooke, she works as a Mental Performance Consultant and coaches short track speed skating at the club level. She is also the High-Performance Director with the Ontario Speed Skating Association. Through her different roles, Elizabeth's goal is to help youth and athletes reach their full potential in a holistic way.
McMaster University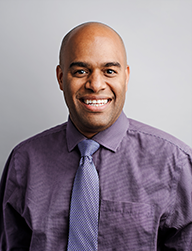 Kingsley Hurlington PhD
Secondary School Administrator
Dr. Kingsley Hurlington has been involved with Shad since 2006. Teaching is his passion and this is realized in his broad range of experience working with learners from kindergarten to university for over 20 years. He has a passion for teaching and for working with teens and both are focuses of his academic research. Along with his ongoing work running a mentorship support program, Kingsley has also authored several textbooks and constructed educational programs used by schools across Canada.
With a broad academic background, Kingsley completed a B.Sc. in Computer Science and Geography. This led to work in the area of computerized mapping and analysis using geographical information systems (GIS) and remote sensing resulting in two additional degrees in the area (including a MES from the University of Waterloo). This work in geotechnology has afforded many opportunities to collaborate widely with teachers. His doctoral degree is in Canadian Studies.
Kingsley is a teacher in every sense of the word. Currently, he works as an administrator with Kawartha Pine Ridge District School Board putting into practice his knowledge of education, mentoring and resilience. Through his academic work, he hopes to better understand the resilience and mental health of Canadian teens (with a focus on rural teens). He resides in Peterborough, Ontario but dreams of traveling to every nook and cranny of Canada.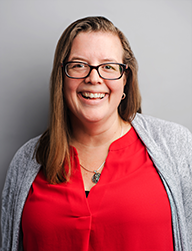 Ruth MacSween
Educator
Ruth has been a part of Shad since 2008 and has experienced three different Shad programs over the years. She began as a program manager and continues to serve in the role as Assistant Program Director for the Shad McMaster program.
Currently, Ruth is a guidance counsellor with the York Region District School Board. Ruth has a wealth of experience in both business and education. She has degrees in education from Ryerson University and the University of Toronto and a Master's degree in Education: Counselling Psychology from OISE, U of T.
As a former chair of the Ontario-wide White Pine Reading Program, Ruth recognizes the value of literature reading up to 60 books a year for the program. Making good use of her sense of humour, Ruth takes an active interest in mental health issues and the promotion of wellness.
Memorial University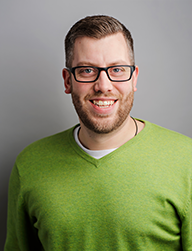 Jordan Wright
Program Director
Jordan has been hooked on Shad since 2006 when he started as a Program Assistant with Shad Memorial. Thereafter Jordan became an Entrepreneurship Faculty member with the program focusing on introducing students to the fundamentals of business planning, entrepreneurship, project management and leadership. Jordan's Shad journey now continues to its latest chapter as he moves into the role of Program Director.
Outside of his annual summer fun at Shad, Jordan's day to day role is Director, Operations, Conference and Event Services at Memorial University, where he oversees the operations of the University's Public Engagement and Innovation hub, the Emera Innovation Exchange located at Signal Hill Campus. Prior to this role, Jordan was actively involved with the University's infrastructure planning, which included capital renewal and new construction projects as a member of the Associate Vice-President (Facilities) office. His past work experiences have also focused on marketing and communications, human resource development, consulting, economic and business development projects.
Jordan continues his passion for teaching as the instructor of the Project Management Fundamentals and Managing Projects and Events courses at Memorial University's Gardiner Centre.
Jordan holds a Masters of Business Administration and Bachelor of Arts (French & Economics) from Memorial University. Additionally he earned his Masters Certificate in Project Management from York University Schulich Executive Education Centre and Project Management Institute's (PMI) Project Management Professional (PMP) designation. Jordan actively volunteers in his community and was a former president of PMI NL Chapter and is a former National Vice-President of Canadian Parents for French. Outside his work and volunteer life, Jordan plays hockey, football and curling recreationally and attends ballroom and latin dance classes with his wife – an activity which has become an annual dancing tradition at the Shad MUN program.
Mount Allison University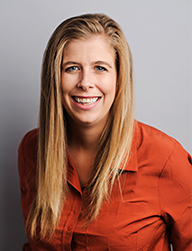 Erin Penney
Field Biologist and lab instructor Department of Biology
Erin is an enthusiastic educator whose loves helping others get excited about science. She was particularly thrilled when she learned about the opportunity to co-direct Shad at Mount Allison, as she is passionate about facilitating personal growth and empowering Canada's youth.
Erin graduated from Memorial University with a degree in Biochemistry before entering the workforce. She has a diverse background, working as a field biologist everywhere from remote northern Newfoundland to a deserted island in the Bering Sea. Erin now works as a laboratory instructor in the Department of Biology at Mount Allison. Here, she has developed strong interest in first-year university success, and integrating experiential learning into the program curriculum.
In her free time, Erin enjoys staying fit (she recently became a certified personal trainer), gardening, running, hiking and camping. Erin also believes that it is important to give back to her community, she has served as a chair person on several fundraising committees and has recently started developing workshops to help women become more independent in the wilderness.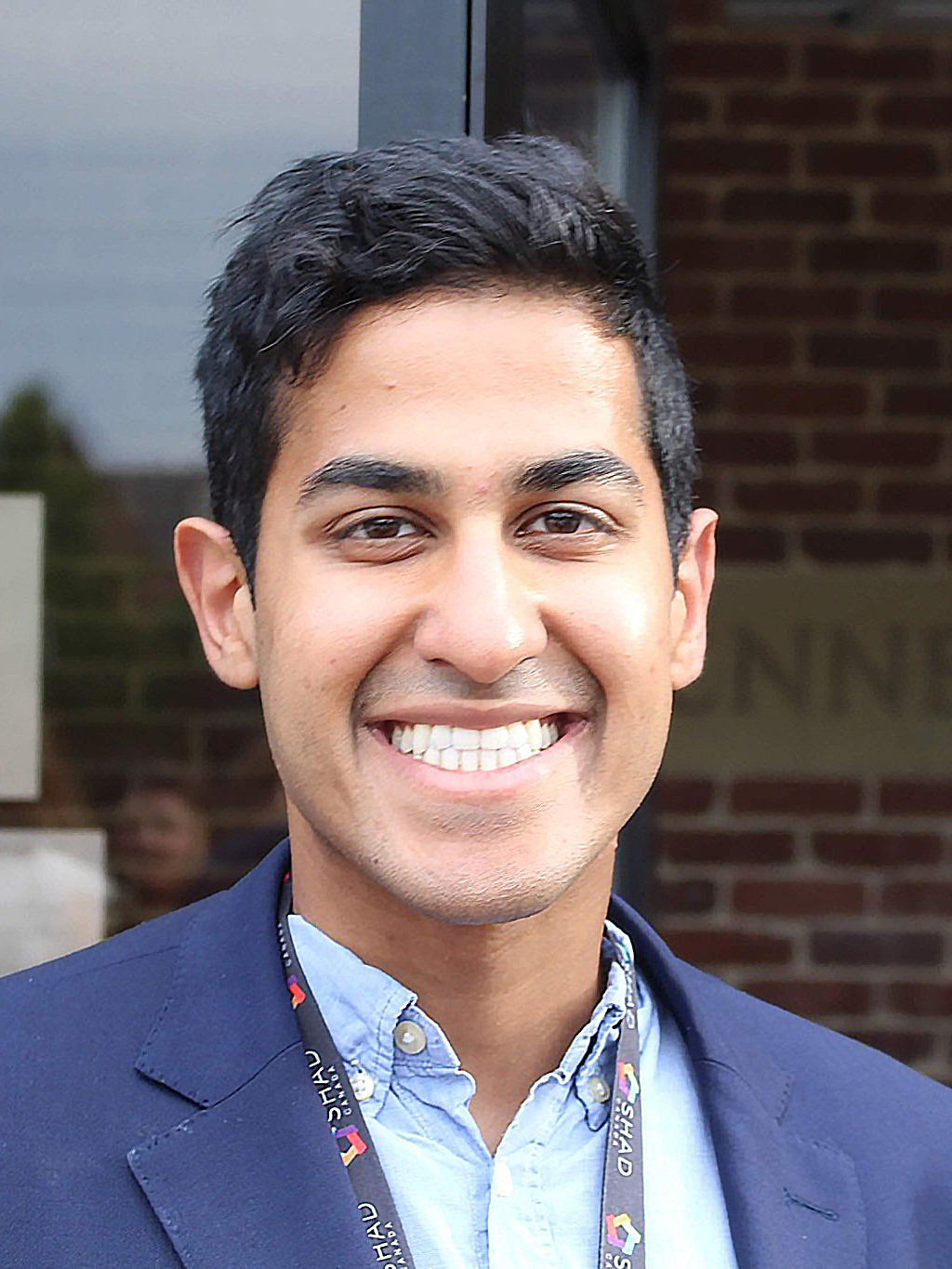 Mousa Khan
Technical Consultant
Mousa is a graduate of Systems Design Engineering at the University of Waterloo. Currently, he works in technology consulting based out of Toronto. In his free time, he loves watching sports (especially all Toronto teams), traveling, and is passionate about technology and education. He loves meeting new people and hearing new perspectives.
Mousa went to Shad Laval in 2013 as a high school student. After the empowering experience, he promised himself he would get involved again in the future. In his first summer after graduation, he had the pleasure of working as a Program Assistant at Shad Mount Allison in 2018 for the first year of the program. He returned as a Program Assistant in 2019 after an incredible experience in the East coast. He was also involved in the Shad 2020 online experience. Mount Allison & Sackville are a special place and he can't wait to get started as an Assistant Program Director for this year's program!
Ontario Tech University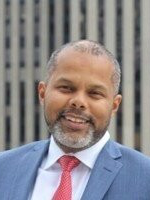 Osman Hamid EdD, MBA
Director of Creativity and Entrepreneurship
Osman is the Director of Creativity and Entrepreneurship at Ontario Tech University. He is passionate about the entrepreneurial mindset and the experiential learning potential that can come from it. He leverages that passion to lead the Brilliant Catalyst, Durham Region's university-based incubator, which propels "tech with a conscience" innovation changemakers and supports them through their entrepreneurial journey.
Osman's involvement with Shad started in 2019 as the Shad Program Director for Ryerson University. He is excited to show Shad the exciting innovation, creativity and entrepreneurship happening at Ontario Tech and Durham region.
Osman completed his Doctor of Education at Western University, a Masters of Business of Administration and Bachelor of Commerce from Ryerson University and an Advanced Diploma in Accounting and Finance from Seneca College. He is also a proud volunteer with the Loran Scholars Foundation as a Selection Committee Chair.
Ryerson University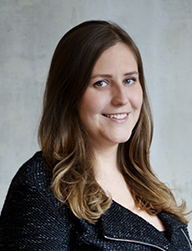 Anica Vasic
Project Manager at Ryerson University's Office of Zone Learning
With over a decade of experience solely focused on early talent development, Anica is a passionate advocate for increasing experiential learning opportunities. She believes that with the future of work rapidly evolving, meaningful experiences for students inside and outside of the classroom are more relevant than ever in preparing young Canadians for lifelong success.
Anica is a Project Manager at Ryerson University's Office of Zone Learning. Here, she supports start-up ventures nation-wide by connecting them with promising in-demand student talent. Previously, Anica worked as a Manager of Strategic Initiatives for the Magnet employment platform, helping students to launch their careers, and as a Career Consultant at the Ted Rogers School of Management's Business Career Hub.
She looks forward to welcoming Shad students to Ryerson this summer and is excited to work with these leaders of tomorrow as they realize their tremendous potential and explore the enormous economic, socio-cultural and political impacts that they can make on society.

Anica holds a Master's degree in Industrial Relations and Human Resources from the University of Toronto.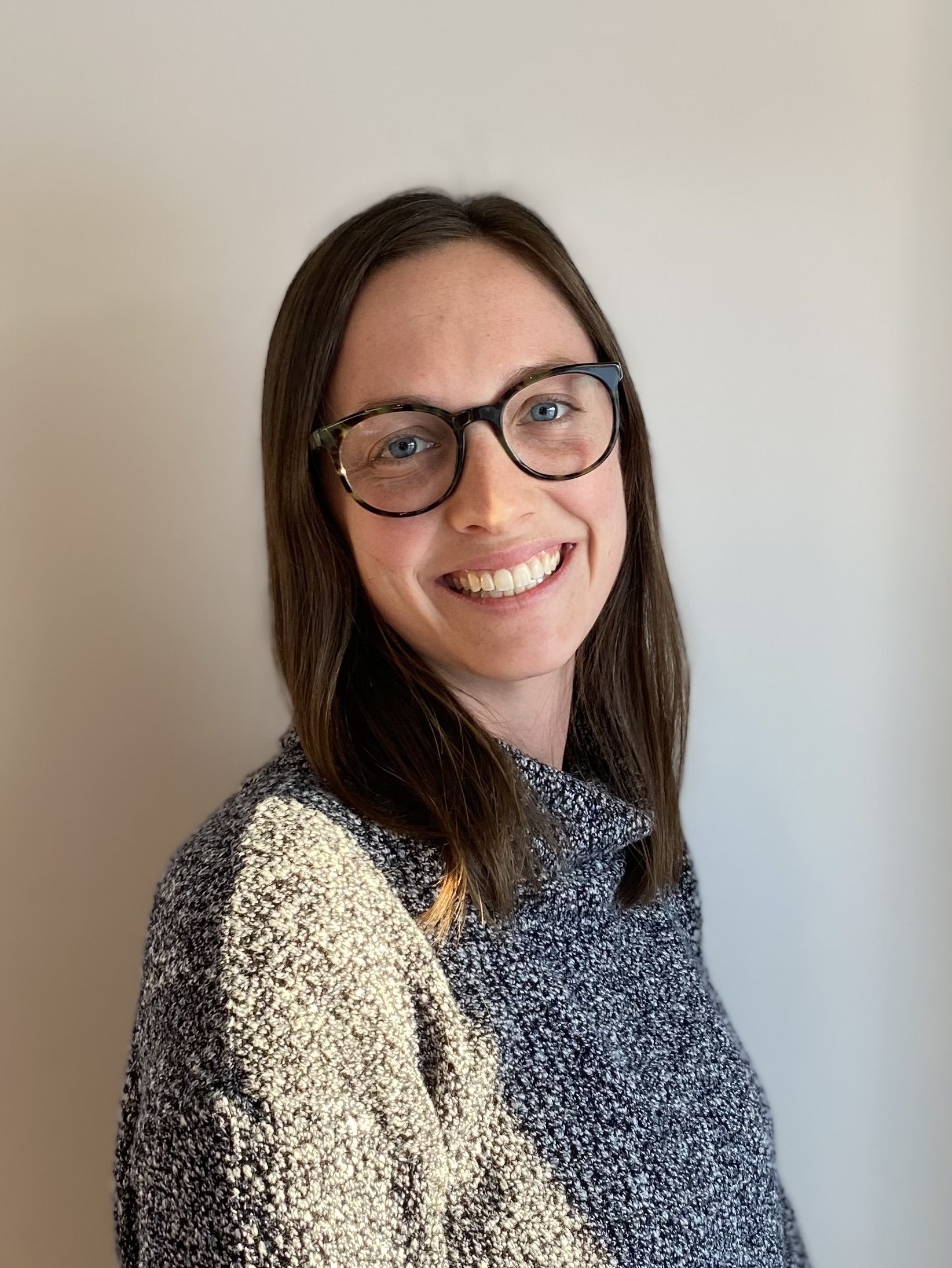 Heather Stinson
Educator
Heather is a Math and French Secondary teacher with the Limestone District School Board. In this role, she focuses on facilitating learning experiences that are collaborative and encouraging students to become confident, critical thinkers.
She has also worked as a teaching assistant in the Department of Public Health Sciences at Queen's University, an outdoor educator with the Gould Lake Outdoor Centre and a Data Analyst with the Ministry of Health.
She is looking forward to meeting the new Shad students and being able to learn together.
Heather holds a Bachelor of Science degree from Dalhousie University, a Master of Science in Epidemiology from Queen's University and a Bachelor of Education from Queen's University.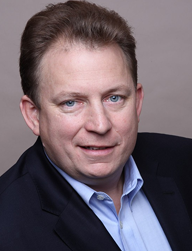 Chris Gibbs PhD
Associate Professor with the Ted Rogers School of Hospitality and Tourism Management
Dr. Gibbs is an Associate Professor with the Ted Rogers School of Hospitality and Tourism Management at Ryerson University. His research is at the intersection of digital media and its impact on leisure businesses. He has researched, presented and published on topics related to social media, mobile websites, mobile applications and more recently, the sharing economy. Prior to joining Ryerson he worked for 20 years with diverse travel (Travel CUTS), sports (MLSE), entertainment (Livent & Playdium), and hospitality (Keg Restaurants & Delta Hotels) organizations. Dr. Gibbs uses his know-how for educating students to be future leaders and creating actionable research for industry.
University of British Columbia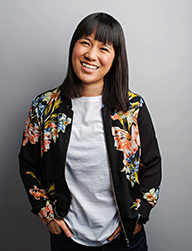 Jess Tang
Speaker & Certified Coach
Jess is an experienced coach, passionate mentor and engaging speaker. She completed her Bachelor of Commerce from the Sauder School of Business at UBC and lives to enable others to set and achieve big, hairy, and audacious goals. In her role as a PD, she aims to empower Shads to realize their capacity to create lasting legacies in their communities. She comes alive from the energy and magic of seeing youth show-up courageously for themselves and others to build an inclusive community.
Jess is a wrestling coach for a competitive and elite youth wrestling academy and has coached multiple national champions and Canadian world team members. Mental training, breaking through mental barriers and building resilience through positive mental health are all areas that Jess focuses on with her athletes and clients she works with. She's been a TEDx Speaker and has over 8 years of experience in designing, leading and facilitating leadership and personal development programming for students and professionals across the country.
Jess is a certified TRX Suspension Training Group Fitness Instructor and is on a mission to help individuals from all backgrounds and fitness levels discover their inner athlete.
In her free time, you can find her at the gym, playing guitar around a campfire, listening to Shawn Mendes or the Jonas Brothers on repeat or re-reading Harry Potter for the 18th time.
Daan Maijer PhD
Head of Department of Materials Engineering
Daan received his B.A.Sc. and Ph.D. in Metals and Materials Engineering from The University of British Columbia (UBC) in 1994 and 1999, respectively. He is currently a Professor in, and Head of, the Department of Materials Engineering at UBC.
His undergraduate teaching is focused on engineering design taught through project-based learning where groups of 3 – 5 students propose, design, build, and test multi-disciplinary projects. As one of the principal researchers in the Materials Processing Group, his research aims to develop insight into the industrial processes used to transform metals; in particular, casting processes, to improve product quality and process productivity. This research often involves the development of mathematical models that capture the complex physical phenomena active in these processes and relies on laboratory experiments and or plant trials to provide the data necessary for model development and validation.
This research is industrially oriented and has led to collaborations with companies within Canada (Alcan International Ltd., Canadian Autoparts Toyota Inc., and Timminco Ltd.) and abroad (Corus, Titanium Metals Corp. and The Timken Co.).
Daan is also a proud father of two teenage boys and spends much of his free time cheering for them at soccer matches and rowing regattas.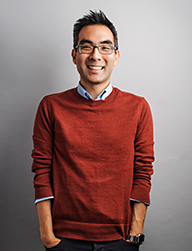 Jon Nakane PhD
Instructor Department of Materials Engineering
Jon Nakane is an Instructor in the Department of Materials Engineering, and the current Program Director of the Integrated Engineering program at UBC, both as of 2018. Prior to joining IGEN and MTRL, he served as the Lab Director for the Engineering Physics Project Lab in the Department of Physics and Astronomy for over 10 years, and as a course instructor in a range of courses for the Sauder School of Business and Mining Engineering. Since 2015, he's beeen part of the first-year teaching team in Applied Science.
Jon has been an active member of the UBC community, having been involved in a variety of service roles including outreach, community efforts and sponsor for several engineering student teams. His primary focus is to support prototyping for undergraduate projects, involving electrical, mechanical and software development. He has been a nearly continuous member of the UBC community since 1995, with an undergraduate degree in Engineering Physics and a Ph.D. in Biophysics, both from UBC. Jon is a Shad, University of Calgary 1994.
University of Calgary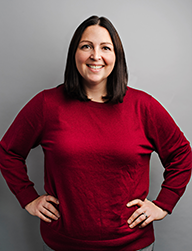 Jessica Cohen PhD
Scholars Academy Coordinator
Jessica Cohen is the Scholars Academy Coordinator at the University of Calgary and responsible for the First Year Scholars Program. In these roles, she works with high achieving students as they transition from high school to post-secondary, and advises students who are considering graduate and professional school, or major awards and scholarships.
Jessica completed her Master's and Doctorate degree at the University of Oxford, specializing in educational policy borrowing, and studies in comparative and international education. She also holds Bachelor degrees in arts and education from Queen's University and subsequently taught in Nunavut, France and The Gambia. While in the UK, Jessica was Residential Director at Oxford Royale Academy and was previously Assistant Director at Camp B'nai Brith in Quebec, both residential summer programs.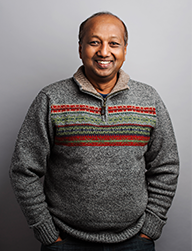 Anis Haque PhD
Associate Dean (Student Affairs & International) at Schulich School of Engineering
Anis Haque has about 20 years of university teaching experience in science and engineering. Anis has a true passion for teaching, so he makes time to work with pre-university students to develop their love of science and engineering. To further this passion, he became involved with the Institute of Electrical and Electronics Engineers educational outreach Teacher In-Service Program (TISP) in Canada, and he is currently the Chair of TISP Southern Alberta section.
Anis founded the not-for-profit organization, Association for the Advancement of Science and Engineering Education, to advance science and engineering among pre-university students. He continues to serve as the founder Chair. Through this organization, Anis focuses particularly on rural communities, First Nations peoples and girls. He works directly with pre-university students in their classrooms.
Anis is a director on the Board of Minerva Canada, a not-for-profit organization promoting health and safety education for business and engineering students at universities across Canada. He is also a member of the Board of Examiners of the Association of Professional Engineers and Geophysicists of Alberta.
Apart from these voluntary activities, Anis has a full-time faculty position with the Department of Electrical and Computer Engineering at the University of Calgary, and is Associate Director of Students in that department. His primary research interests are engineering education and renewable energy, although nanotechnology remains dear to him. Anis received his PhD from the Japan Advanced Institute of Science and Technology. He completed a postgraduate Diploma in Computer Science at the University of Cambridge, U.K. after completing his MSc.
University of Manitoba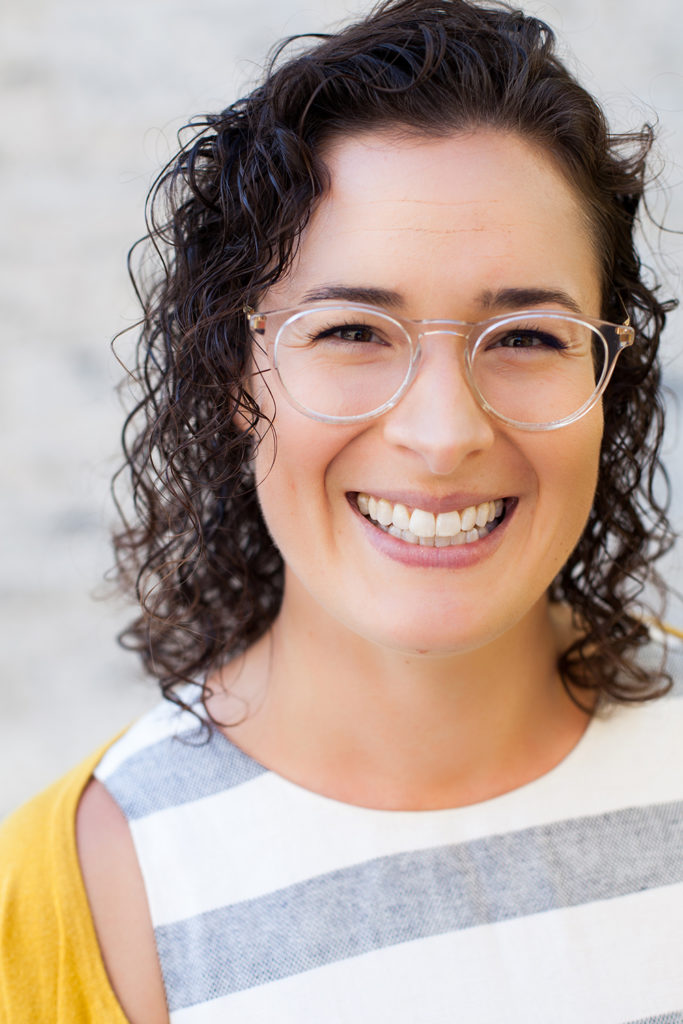 Danielle Pahud PhD
Instructor, Department of Physics and Astronomy
Danielle is excited to help start up the Shad program at the University of Manitoba, since science and STEAM outreach are a few of her favourite things.
Danielle has a Bachelor of Science in Astrophysics from the University of Alberta. While in graduate school, she studied how structures in the solar wind (made up of protons, electrons, and magnetic fields) evolve between the Sun, the Earth, and drive space weather. Along the way, she discovered how much she loved outreach and mentoring students. This prepared her for her role at the University of Manitoba, where she teaches courses and labs at all levels, is Director of the Lockhart Planetarium on campus, and runs the Astronomical Observatories. With these facilities, she reacquaints Manitobans with the night sky. Having a special affection for the intersection of science and art, she has co-hosted special events like Poetry in the Planetarium and Ancient Skies—a retelling of Greek myths paired with a constellations tour—and helped create an art installation at Nuit Blanche.
When she isn't thinking about astrophysics, or telling people how great it is, Danielle enjoys being outside and being active, traveling, and spending quality time with friends and family.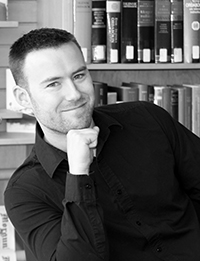 Paul Messing PhD
Instructor, Department of Biological Sciences
Paul completed his Bachelor of Environmental Science degree at the University of Manitoba then continued on to complete his PhD in collaboration with the University of Costa Rica's Centro de Investigación en Contaminación Ambiental.

Recently he has co-founded the Boreal Forest Ecological Education Centre (BFEEC). The goal of this newly formed charitable organization is to provide experiential outdoor educational opportunities to teenagers and young adults to encourage further learning in STEAM subjects.
When he is not thinking about biology Paul loves to travel, to surfboard, wakeboard and snowboard but ironically not skateboard.
University of New Brunswick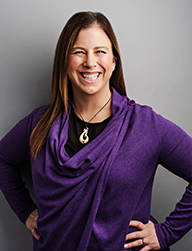 Katie Skead
Outreach and Communications Coordinator, Faculty of Engineering
Katie Skead is the Outreach and Communications Coordinator with the Faculty of Engineering at UNB. After completing both her undergraduate and master's degrees in Civil Engineering at UNB, Katie sought experience internationally working with an engineering consulting firm in New Zealand. Her love of the community atmosphere at UNB brought her back to the university. Now through a variety of programs delivered on and off campus, Katie strives to provide meaningful experiences for all ages of engineers and scientists-to-be, as well as connect fellow alumni with each other, the school, and our future generations.
Katie's "free-time" is spent chasing her two children and chairing the hospitality committee for the Harvest Jazz and Blues Festival.
Ian Fogarty
Chemistry and Physics Educator
Ian has been involved with Shad UNB for a number of years, ranging from teacher fellow, to faculty to Co-Director.
Ian switched from designing anti-cancer radiopharmaceuticals and studying the explosive properties of rocket fuel foam at NASA WSTF, to teach high school chemistry and physics at Riverview High School. His curiosity in research is now applied to teaching, wondering how we can develop multifaceted problem solvers. His students have a variety of learning activities that often employ technology to change the way that learning happens and brains grow teaching content while simultaneously developing Creativity, Critical Thinking, Communication and Collaboration. His work has been featured in 5 books and has garnered international attention with many firsts for Canada for technology in the classroom, STEM, STEAM and TeachSDGs. His Shad and classroom work synergistically to develop students ready for the 4th Industrial Revolution.
University of Prince Edward Island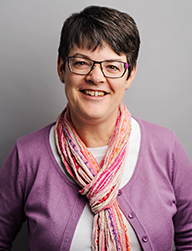 Charlene VanLeeuwen PhD
Instructor and Field Placement Coordinator
When Shad first came to UPEI, Charlene got involved running some sessions and was hooked! The next year she returned as Program Co-Director. Charlene's three children attended Shad at Laval, Carleton and Western and they have gone on to work as Shad team members at various campuses, so there's a strong family connection to Shad.
Teaching and learning is intertwined in much of what Charlene does, it's one of her passions. She is currently the Coordinator for the Teaching and Learning Centre at UPEI. Charlene completed her Bachelor of Applied Science at the University of Guelph in a co-op program, which ignited her interest about learning in community settings. This led to graduate degrees in education from the University of Ottawa and the University of Prince Edward Island. She completed her Ph.D. in Educational Studies at UPEI, where she was researching community-based learning in Kenya, tying her interests in international development and education together. She was also a post-doctoral researcher examining online teaching and learning in post-secondary education, so online teaching and learning is familiar territory for her.
Outside of work, Charlene is an avid reader with a soft spot for mystery novels. An active volunteer supporting youth in her community, she's dedicated many hours to the local soccer club and spent lots of time on the pool deck as an official for swim meets. Her latest volunteer activity has been joining the board of a local organization that works with farming communities in Kenya, where the majority of farmers are women.
University of Waterloo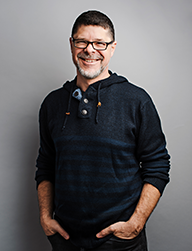 Rob Gorbet PhD
Associate Professor, Department of Knowledge Integration
Rob has been involved with Shad since 2008, as Faculty at the Shad Waterloo program from 2008-2013 and the Shad Queen's program in 2015, and as Program Director for Shad Waterloo since 2016. Shad has been a transformative experience for Rob, and one he very much looks forward to building and sharing with the staff and Shads each year in July.
Rob holds a PhD in Electrical Engineering and taught courses in Professionalism, Technical Writing, Robotics, Embedded Microcontrollers, and Technology Art in Waterloo's Department of Electrical & Computer Engineering, from 2000-2010. In 2010, he had the opportunity to move to a new interdisciplinary honours program at Waterloo built on the principles of Shad, the Bachelor of Knowledge Integration. In KI, Rob teaches group dynamics, collaboration and museum exhibit design.
Rob's research has included advanced materials for the automotive industry, interdisciplinary collaborative learning, and next-generation architecture. He has also collaborated with architects, artists and designers to help them integrate technology into their creative works. He is a principal at Gorbet Design. His award-winning interactive works have been exhibited around the world.
Rob has three kids who have grown up with Shad. He is passionate about relationships, words, interfaces, design, art, learning and so many other things. He looks forward to sharing his passions and inspirations with the Shad Waterloo staff and Shads, and learning from theirs!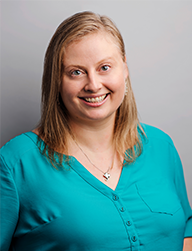 Elissa Gelleny
Senior Math, Science, & Technology Educator at Villanova College
Elissa is a Shad alumni herself, having attended Shad Carleton in 1998. Her love for all things Shad never wavered, as she quickly became an advocate for her classmates after that summer, which led to her starting a local mentoring program for students during the first year of her teaching career. Now Elissa is a Shad Teacher Champion since 2015, and was Faculty at Shad Waterloo from 2016-2017. The amazing community of learners keeps her coming back, and she is thrilled to be this year's Assistant Director at Shad Waterloo.
Elissa holds a BSc in Biology, with minors in Women's Studies, Math, and English, from Mount Allison University, and a BEd conjoint with a Technology Education Diploma from Memorial University. Elissa has been a secondary school educator for over a decade, with most of her experience in advanced/STEM Mathematics, Computer Science, and Technological Design. She is dedicated to promoting a growth mindset in students and teachers alike. Coupled with the desire to instil meaningful understanding through unique and engaging opportunities, Elissa considers herself a future-forward, design-thinking educator who is always searching for a new perspective. She finds these kinds of opportunities to be plentiful in her life, especially through her involvement with Cohort21, a professional development organization for independent educators, and of course the Shad program!
Elissa is passionate about education, but also greatly enjoys getting out of the classroom to engage with nature through hiking, skiing or open water swimming. She cannot wait to connect with this year's group of Shads, to find out what they are passionate about, academically and beyond!
Western University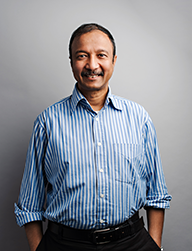 Quazi Rahman PhD
Professor Department of Electrical Engineering
Dr. Quazi Mehbubar Rahman is an award winning professor in the Department of Electrical Engineering at Western University. His innovative approach to engaging students has been recognized by the R. Mohan Mathur Award for Excellence in Teaching, the highest teaching honour annually awarded by the Faculty of Engineering in 2015. He also received awards from the University Students' Council's Award of Excellence in Undergraduate Teaching in 2014, and OUSA's Award of Excellence for Outstanding Achievement in Undergraduate Teaching, a province-wide award that recognizes educators who excel at unlocking the potential of Ontario's university students, also in 2014. Dr. Rahman has also been on the USC's Teaching Honour Roll every year since 2006.
Dr. Rahman received his PhD degree from the University of Calgary in 2002. Before joining Western, Dr. Rahman worked in Queen's University, Royal Military College of Canada and St. Francis Xavier University. Dr. Rahman is a licensed professional engineer in the province of Ontario and a senior member of the IEEE. He is a contributing author of a number of refereed journal and proceeding papers, and book chapters in the areas of wireless communications and study of software applications in the Electrical Engineering domain and is also involved in research on Teaching Pedagogy.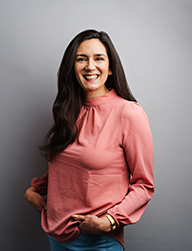 Rebecca Smith
Student Affairs, studying Grief, Loss and Bereavement
Rebecca Smith is an experienced student affairs professional who works with some of the highest achieving students in the country. Her leadership has "provided wings to many outstanding ideas and helped students flourish in their own development." Smith received the Vice-Provost Innovation Award in 2010 and the Western Award of Excellence in 2017.
In addition to her work with the Scholars community, Smith is an engaging facilitator who trains faculty, staff and students in various wellness and social impact topics, including safeTALK, ASIST and a new program co-created by Smith in partnership with Western's Director of Health Services. The Leadership in Wellness program is a proactive and research-based training designed to educate faculty, staff and other campus leaders on how to promote wellness in their professional roles.
Smith's invigorating and positive energy is contagious and her genuine interest in student, staff and faculty well-being has earned her the trust and respect of students and colleagues alike. Smith is known for always making time for her students, going above and beyond to provide support, particularly in times of crisis. Her work with mental health training initiatives increases awareness campus-wide and equips campus community members at all levels with the resources necessary to support those in crisis – an extremely valuable asset to the Western community.
Smith has served as the London Sidewalk Talk City Leader since 2016, where the message is simple: you talk, we listen. Here educational background focuses on Sociology and Religious Studies. As a dedicated life-long learner, Rebecca is currently completing her work in Grief, Loss and Bereavement studies. In her free time, she enjoys staying active with her husband and two daughters, and traveling to sunny destinations.
Wilfrid Laurier University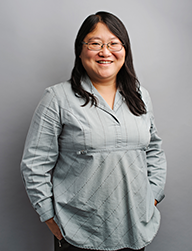 Sunny Wang PhD
Associate Professor, Data Science Program Coordinator, Department of Mathematics
Sunny Wang is an associate professor in the Department of Mathematics at Wilfrid Laurier University in Waterloo, Ontario. As a Statistician, her expertise includes statistical modeling and data mining with the goal of uncovering stories buried in vast amounts of data! Sunny's research focuses on developing new statistical tools to analyze, model, and interpret complex systems such as human dynamics and high dimensional data arising from medical research. This research lies at the intersection of modern statistical learning and "traditional" statistical ideas. Sunny has received many research grants to support her research. She has supervised more than 40 undergraduate, master's and PhD. students. She also dedicates herself to teaching and statistical education, and has received an excellent teaching award.
Besides her profession, Sunny likes meeting people and getting to know different cultures. She loves traveling, reading, playing Chinese checker and Go. She likes to take on challenges and adventures. She is looking forward to starting the first Shad Laurier Program in 2020.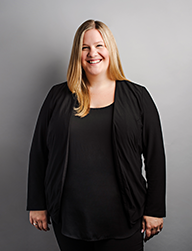 Dana Montgomery
International Recruitment and Admissions Coordinator
Dana, is a very proud graduate of Wilfrid Laurier University's Waterloo campus with a BA in Sociology with a minor in Psychology. Dana was involved in many campus initiatives during her time as a student, including working in student recruitment in the Welcome Centre as an Ambassador and Coordinator, directing the 5 Days for the Homeless campaign and other Students' Union volunteer capacities. Dana was a Domestic Undergraduate Student Recruiter, representing Laurier in high schools across Ontario and worked at Service Laurier, managing external communications with prospective students.
Dana currently holds the position of International Recruitment and Admissions Coordinator, representing Laurier and engaging with students and partners around the world. Dana is extraordinarily passionate about the Laurier experience and the well-rounded and balanced university culture students receive.
York University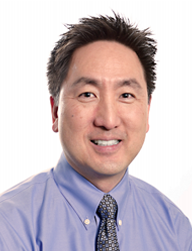 Robert Tsushima PhD
Associate Professor and Chair of the Department of Biology
Robert Tsushima first was exposed to Shad when the program came to York in 2019. He has been actively involved in science outreach and student science engagement. Robert helped organize York's Science Rendezvous, is on the organizing committee for the York Region Science and Technology Fair and has participated in the Science Summer Engagement programs at York.
Robert holds a PhD in Pharmacology from Western University and did postdoctoral research at Northwestern University in Chicago and the Toronto General Hospital. In 1998, he was appointed as an Assistant Professor in the Department of Medicine at the University of Toronto. Robert moved to York University in 2007 and held the position as Associate Dean Research and Partnerships (2012-15) and has been the Chair of the Department of Biology since 2017. His research explores the fundamental electrical and mechanical properties of the heart and how the heart responds to ischemic stress. His research also focuses on how cholesterol regulates the electrical activity of insulin secreting cells in the pancreas and the subsequent effect this has on insulin secretion.
When not at York, Robert loves to travel the world to experience new cultures, cuisines and meet new people.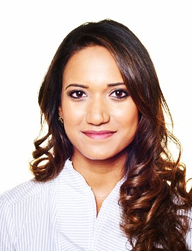 Ginu Chacko, MBA
Founder and CEO, Talentrade
Ginu is a management consultant and social entrepreneur with 15 years of international professional experience spanning four continents and over a dozen countries. Unsurprisingly, as a Shad Fellow, Ginu attended Shad's first ever international program (at the University of Strathclyde in Glasgow, Scotland) back in July 2000. She is passionate about the economic and social empowerment of youth globally, as well as equipping young people to become their nation's future leaders.
Ginu completed a Bachelor's of Commerce at the University of Toronto with a major in economics and a minor in psychology. She began her career in human capital consulting, and then moved into international development, spending a year working for a microfinance not-for-profit in Cape Town, South Africa. She then spent a year working for an international microfinance charity based in Paris, France. There, she worked on a number of global projects, including raising over a million dollars to help establish and scale an innovative women-owned social enterprise in northern Ghana to empower poor women in remote villages. Ginu spent several more years working in management consulting for Accenture and Dalberg, on projects ranging from corporate strategy, to child health advocacy in the least developed countries, to global youth unemployment. Her particular interest is in how the public, private and non-profit sectors can work to together to accelerate innovation and social progress.
Ginu also holds a Masters of Business Administration from the University of Oxford, and currently runs a social enterprise that enables collaboration and skills transfer between large corporations, governments, and charities. She was a delegate at the 2009 Skoll World Forum for Social Entrepreneurship at Oxford, and is a delegate at the upcoming 2020 Governor General's Canadian Leadership Conference.
Ginu is a hobby enthusiast with interests ranging from hip hop and salsa dancing, to knitting, singing opera, and learning to play the guitar. Her top interest however is exploring new countries and cultures.