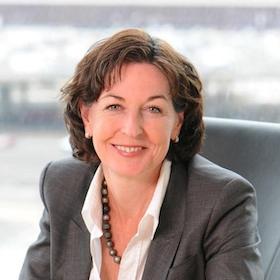 "We have a collective opportunity to prepare young people for the opportunities and ambiguities of the future."

Valerie Chort, Vice President, Corporate Citizenship, RBC
Generous donor support provides extraordinary live-in STEAM and entrepreneurship programs for driven, aspirational youth across Canada. Your generosity allows students to express endless curiosity, explore a love of learning, and strive for their full potential.
Through Shad, participants will:
hone their science, technology, engineering, arts and math (STEAM) skills
follow their passion for STEAM
shape their educational paths
develop their workplace readiness
build their skills and networks
explore their enthusiasm for innovation and entrepreneurship
Your financial support will have a lasting impact by changing lives and positively transforming Canada's STEAM future.
Shad recognizes that the capacity to love STEAM is not tied to gender, economic status, or ethnicity. Shad is focused on growing participation and maintaining inclusive communities where gender, cultural, geographic and socioeconomic disadvantages are not a factor in reaching their STEAM potential.
Donor Stories
Peter Gilgan Foundation
The Peter Gilgan Foundation is passionate about helping youth reach their full potential. They believe that all youth, regardless of the circumstances of their birth, deserve opportunities to thrive. On March 16 this year, they made a generous first-time gift to Shad, to help vulnerable Shad participants explore options for their future, discover and make connections to post-secondary pathways, and prepare for the jobs and workplaces of the 21st century.
Because of COVID-19, Shad had to call the Foundation on March 20 to say that the in-person Shad experience was suspended for 2020. On that date, Shad had no idea what lay ahead in terms of shifting to the dynamic program that's become Shad2020 Online. But the Peter Gilgan Foundation had confidence. And belief. What they had learned about Shad made them decide to fulfil their generous commitment, to Shad's surprise and appreciation.
That confidence and belief helped Shad plan with assurance, and create the virtual Shad experience that 600 youth will benefit from in July. Shad2020 Online is only possible thanks to visionary and generous donors like the Peter Gilgan Foundation. Please join them to make Shad possible by donating here.
Shad Stories
There are always new and exciting Shad stories being told. Be sure to check back often to see what's happening in the world of Shad. Our check out our newsroom page for press releases and Shad in the news.