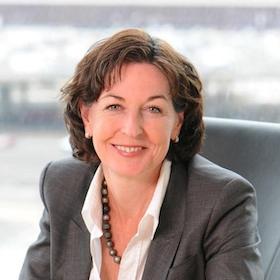 "We have a collective opportunity to prepare young people for the opportunities and ambiguities of the future."

Valerie Chort, Vice President, Corporate Citizenship, RBC
Generous donor support provides extraordinary live-in STEAM and entrepreneurship programs for driven, aspirational youth across Canada. Your generosity allows students to express endless curiosity, explore a love of learning, and strive for their full potential.
Through Shad, participants will:
hone their science, technology, engineering, arts and math (STEAM) skills
follow their passion for STEAM
shape their educational paths
develop their workplace readiness
build their skills and networks
explore their enthusiasm for innovation and entrepreneurship
Your financial support will have lasting impact by changing lives and positively transforming Canada's STEAM future.
Shad recognizes that the capacity to love STEAM is not tied to gender, economic status, or ethnicity. Shad is focused on growing participation and maintaining inclusive communities where gender, cultural, geographic and socioeconomic disadvantages are not a factor in reaching their STEAM potential.
Shad Stories
There are always new and exciting Shad stories being told. Be sure to check back often to see what's happening in the world of Shad. Our check out our newsroom page for press releases and Shad in the news.