Rep Shad and become an official Shad Ambassador!
We need YOU to help us connect with next year's Shads.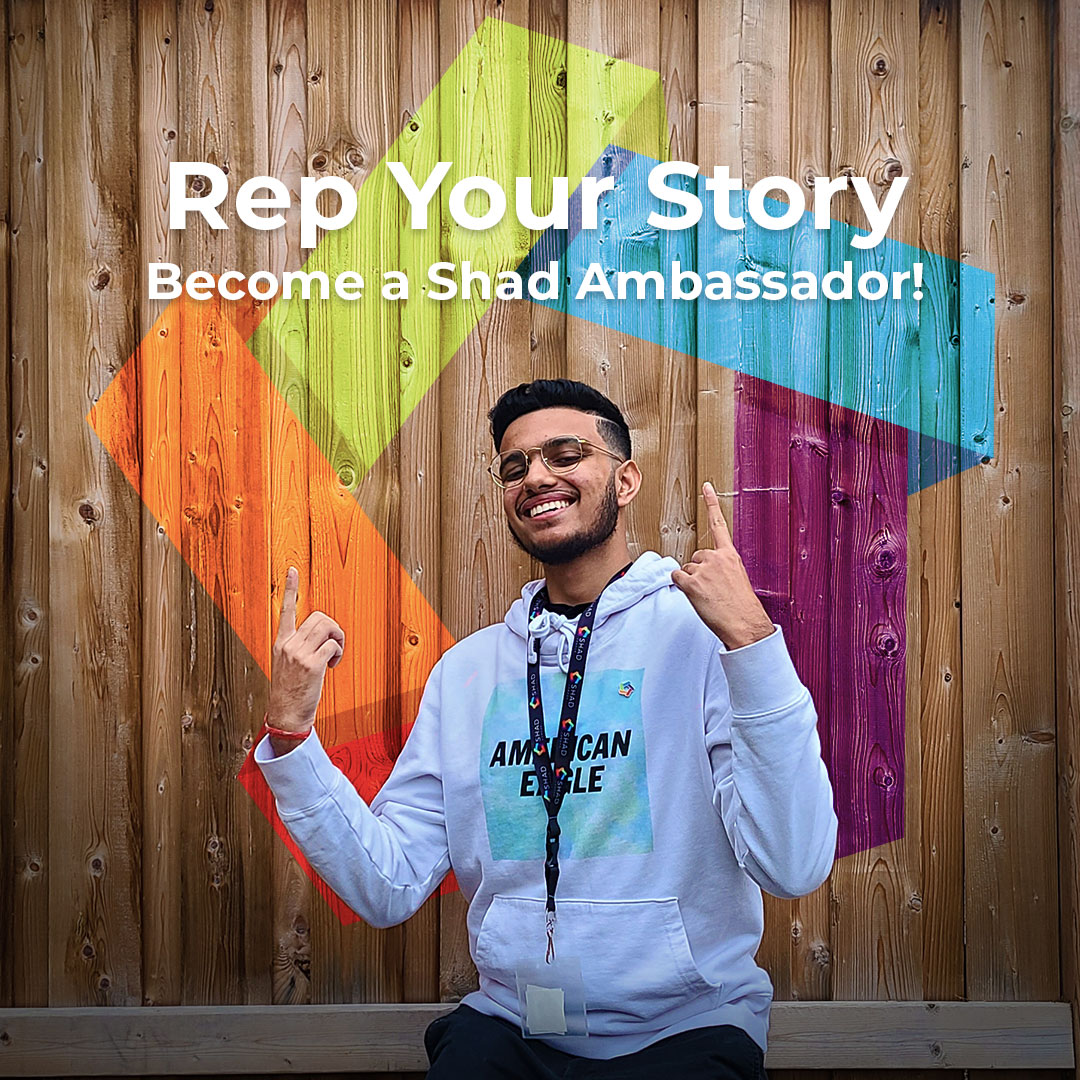 Join the Ambassador Community and keep that Shad-spirit pumping!
Last year, Shad Ambassadors from coast to coast helped inspire over 1,000 curious and determined problem-solvers to apply for the summer of a lifetime.
Here's what Shad Ambassadors do:

Give Presentations! Shad Ambassadors co-host Shad info sessions at their schools, in their communities, and virtually, partnering with someone from the Shad team to make sure it goes smoothly.

Talk to teachers, guidance counsellors, & principals! Shad Ambassadors let their schools know about Shad and connect educators with Alvina, our Recruitment Manager.

Get social! Shad Ambassadors post about Shad on social media.​

Spread the Word! Shad Ambassadors share posters, videos, and other Shad materials to keep friends in the loop.

Share Their Story! Shad Ambassadors get showcased in our Shad Stories, on our social media channels, and in our recruitment materials.
Why Join the Shad Ambassador Community?

Join our Discord server and connect with Shad Ambassadors from across Canada

Join other Shad Ambassadors in the Ambassador Challenge Cup – sign up to learn more.

Practice your presentation and public speaking skills.

Inspire and mentor the next generation of Shads! Make a difference in someone's life by introducing them to Shad.
Here's what past Shad Ambassadors have said: