Shads are the best advocates to excite the next generation of Shad participants. We encourage all Shads to become official Shad Ambassadors to spread the word, give presentations, and actively promote at their local schools.
Last year, 499 Shad Ambassadors gave 270 presentations and hosted 12 events which resulted in over 2,400+ applications for Shad2020. Shad Ambassadors are a critical part of Shad's outreach success.
Ambassador Resources
Shad makes it easy.
Share your Shad story.
Give virtual presentations – host a Shad info session at your school and in your community. Download our Ambassador Kit here, that provides all the details you will need for your presentation. Download the Ambassador Slide Deck here.
Talk to teachers & guidance counsellors – Let your school know about virtual presentations and Q&A's. If they are interested in hosting a virtual meeting, they can email mallory@shad.ca to book!
Be Social – Post our provided social content, tag @Shadprogram, and share! Let your followers know about this great opportunity. Download the Instagram carousel graphics here, and download a Facebook graphic.
Write testimonials – Tell others the impact of your Shad experience
Become a Shad Ambassador and…
Practice your presentation & public speaking skills – receive coaching on effective public speaking skills
Be part of a team and get connected with other Ambassadors & alumni in your city
Give back to Shad in a meaningful & impactful volunteer role
Pave the way for the next generation of Shads
Build a legacy of Shad at your school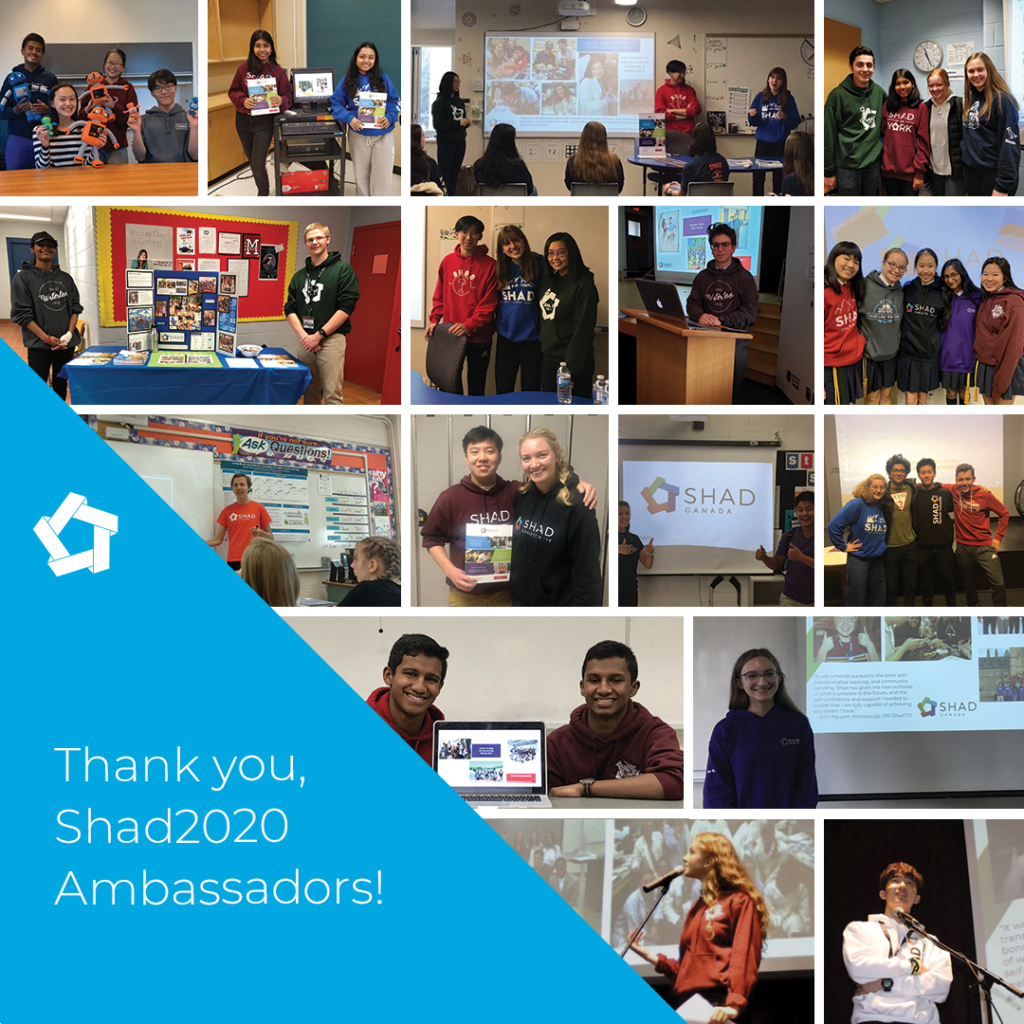 Why be a Shad Ambassador?
Share Your Story:
I applied to go to Shad because I wanted to be part of a group of young changemakers and meet other young women like me who are ready to empower the STEAM field.

Riya Patel, Shad2020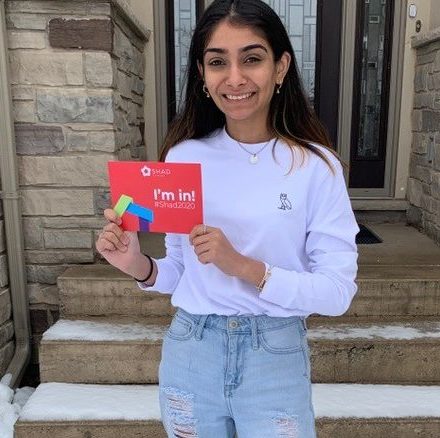 Inspire the Next Generation of Shads:
I would love to be an ambassador at my school, especially in a school downtown… As much as I can help out the program, I'd love to, just because it's really changed me too.

Siya Navaratnam, Shad2020