Loved Shad? Rep Shad and become an official Shad Ambassador!
We need YOU to help us connect with next year's Shads. Join the Ambassador Community and keep that Shad-spirit pumping!
Last year, Shad Ambassadors from coast to coast helped inspire and recruit over 1,000 curious and determined problem-solvers to apply for the summer of a lifetime.
Looking to make that kind of impact?
Here's how you can help:
Give presentations – host a Shad info session at your school, in your community, or virtually! Shad makes it easy.
Talk to teachers & guidance counselors – let your school know about virtual demos and Q&As. Contact mallory@shad.ca to book a meeting with our Recruitment Lead, Mallory.
Be social – post about Shad on social media! Tag @ShadProgram, use #Shad2022 and #ShadAmbassador, and showcase Shad to your followers.
Write testimonials – tell others the impact of your Shad experience.
Spread the word – share posters, videos, and other Shad materials to your network and let them know about this opportunity
Join the Ambassador Community
Get connected – join our Discord server and connect with Shad Ambassadors from all across Canada.
Be part of a team – join Shad Ambassadors from your province in the Ambassador Challenge Cup – sign up to learn more!
Learn & improve skills – practice your presentation and public speaking skills.
Give back – make a difference in someone's life by introducing them to Shad.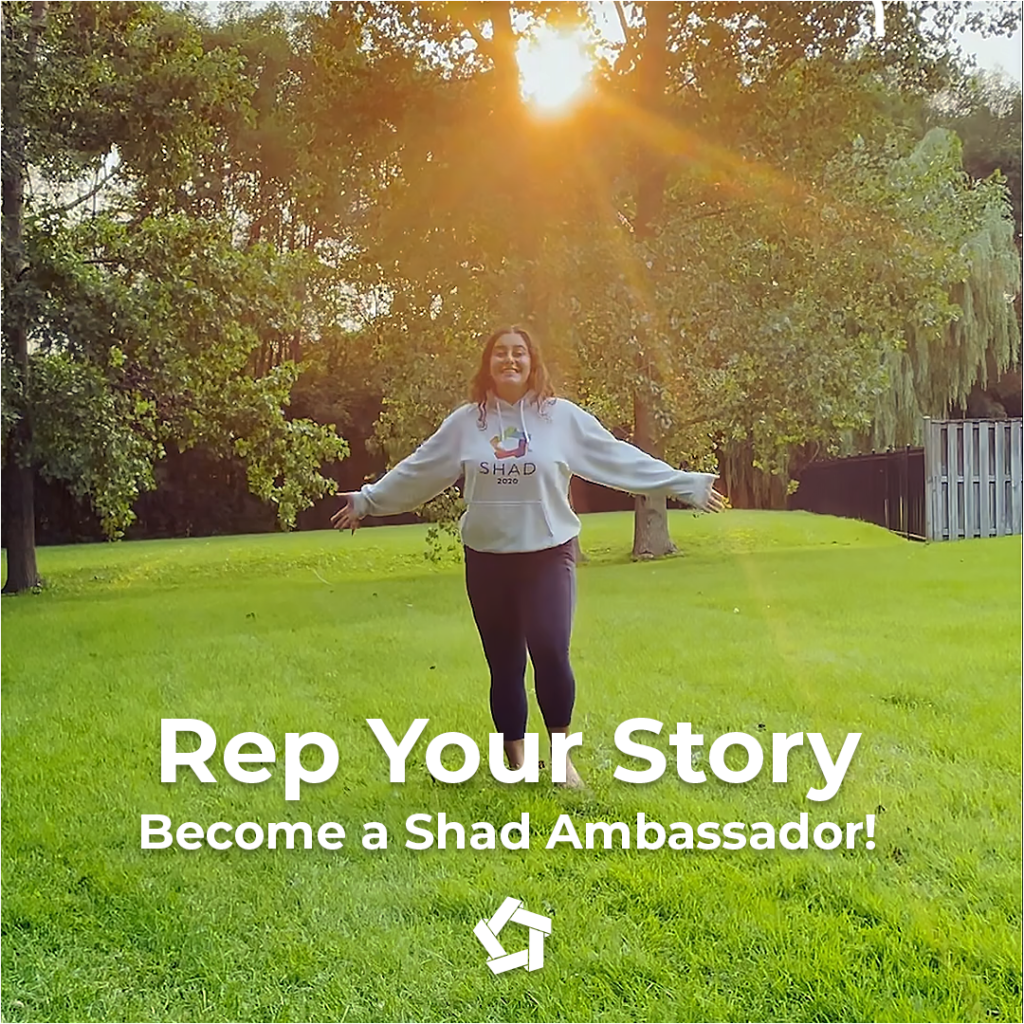 Why be a Shad Ambassador?
Share Your Story:
I applied to go to Shad because I wanted to be part of a group of young changemakers and meet other young women like me who are ready to empower the STEAM field.

Riya Patel, Shad2020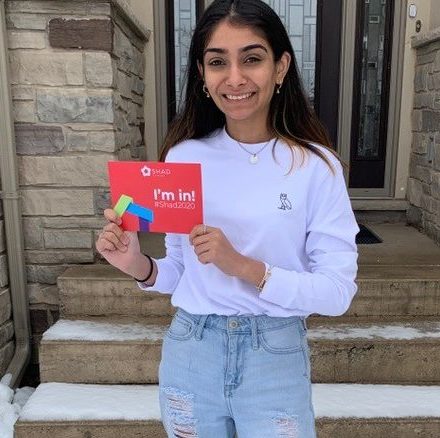 Inspire the Next Generation of Shads:
I would love to be an ambassador at my school, especially in a school downtown… As much as I can help out the program, I'd love to, just because it's really changed me too.

Siya Navaratnam, Shad2020