Shads are the best advocates to excite the next generation of Shad participants. We encourage all Shads to become official Shad Ambassadors to spread the word, give presentations, hang posters and actively promote at their local schools.
Last year, 499 Shad Ambassadors gave 270 presentations and hosted 12 events which resulted in over 2,400+ applications for Shad2020. Shad Ambassadors are a critical part of Shad's outreach success.
Ambassador Resources
Shad makes it easy.
Share your Shad story.
Become a Shad Ambassador and…
Practice your presentation & public speaking skills – receive coaching on effective public speaking skills
Be part of a team and get connected with other Ambassadors & alumni in your city
Give back to Shad in a meaningful & impactful volunteer role
Pave the way for the next generation of Shads
Build a legacy of Shad at your school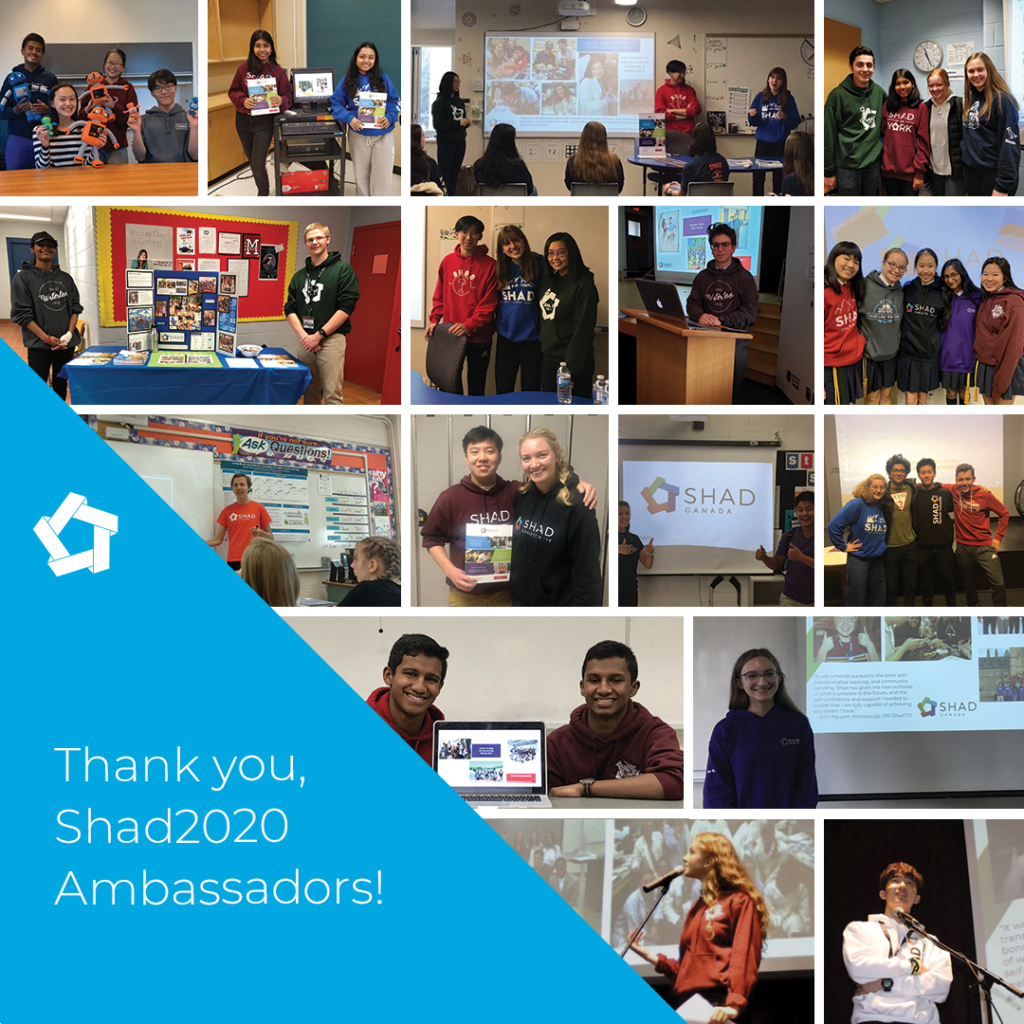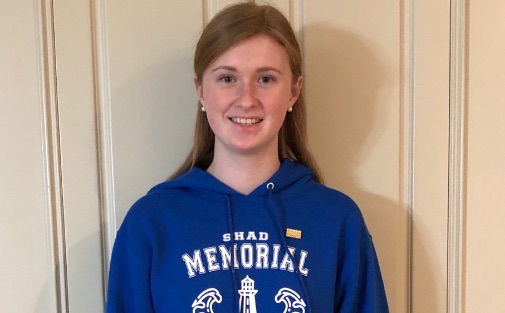 "Attending Shad is unlike any other experience on the planet. Getting the chance to tell other students about my Shad experience and how special it was is a great privilege. I would encourage any Shad to become an ambassador; it is one way to give back to Shad and helps create an unbelievable experience for another person."

Katie Giberson, Shad2018
"In my mind, I know that I would never have discovered Shad had it not been for the efforts of some hardworking ambassador in my exact position; I want to make sure to no person misses out on an opportunity like this. It's my way of saying thank you to Shad for the extraordinary experience and the ambassadors who got me interested enough to apply in the first place."

Muhammad Tifak, Shad2018