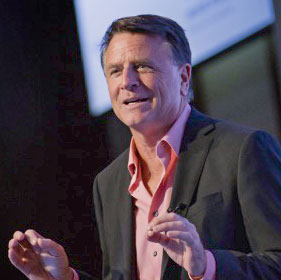 "The best investment you can make is to give your time and your passion to others. Networks are built by authentic efforts to add value, to truly connect. Build your network by sharing and caring. Create friendships, not contacts. That will lead to success and happiness."

David Chilton, Canadian author, investor and former venture capitalist on Dragons' Den.
A 'Shad' is the recognition of the ambition, drive and collaboration inherent in a Shad program graduate. This special recognition opens the door into the alumni network of 18,000+ Shads.
The Shad network is as diverse as its program and includes founders and CEOs, international academics, social entrepreneurs, healthcare professionals, best-selling authors, and AI innovators. The Shad network has a range of participants at various stages of career and business success—from start-up to million-dollar organizations, Rhodes Scholars and university honours, and philanthropists and social entrepreneurs.
Shads also have access to leadership opportunities, exclusive events and Shad-only scholarships at select universities across Canada.