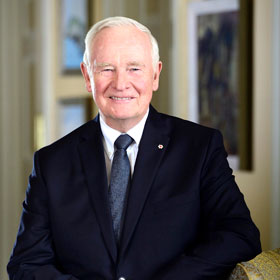 "Shad is an ingenious program that more Canadians need to know about. I wouldn't start a university today without experiential learning for every student. The reason is, it combines theory and practice."

The Right Honourable David Johnston, the 28th Governor General of Canada
Shad Canada is a STEAM and entrepreneurship program for students in grade 10 and 11.
Shad Canada's program attracts students with high aptitudes for risk taking, curiosity, excellence and resilience, and prepares them to take on social and economic challenges. The month-long program includes a real-world design challenge that asks students to work on issues such as food security, water management and waste.
"I wouldn't be here today without the help of Shad."

Michele Romanow, Forbes' Top 100 Most Powerful Women, Shad2003
What actually happens during a typical day at Shad, you ask?
Here is a sneak peek into a day filled with hands-on labs, expert speakers, campus life and genuine moments of connection, learning and fun.
The Shad Experience

STEAM & Entrepreneurship
an ambitious schedule of STEAM and entrepreneurship-oriented labs, seminars and hands-on workshops

Live-in
27-days living on campus at a Canadian university in July

Design challenge
a team-based hands-on challenge to develop a plan and prototype that solves a real-world issue #STEAM4Good

ShadPeers
a meeting ground for like-minded and driven students completing grade 10 & 11

Network
a robust network of 19,000+ program graduates and hub for events and leadership opportunities
Diverse
purposefully diverse and committed to maintaining a culturally diverse program
Shad by the Numbers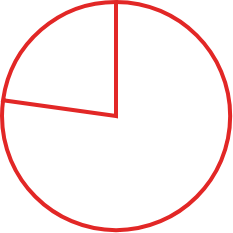 85%
of Shads graduate in
Science or Engineering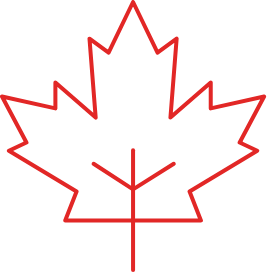 85%
of Shads live
and work in Canada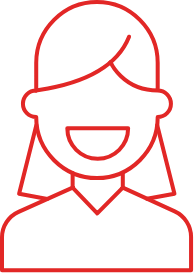 55%
Majority female – always
[for the past 40 years!]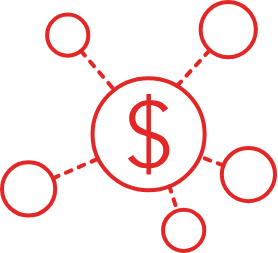 85%
of Shads invest in or
advise start-ups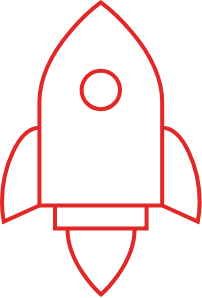 20%
of Shads launch at least one
start-up of their own
Shad Program
The Shad experience is as diverse as its participants. Aiming for quality and excellence in every aspect of the program, students are exposed to different areas of knowledge based on the local expertise of the host university.
For example, students at Dalhousie may experience a marine biology seminar, while students at McMaster may tour its Nuclear Reactor and Lakehead students may tour its virtual reality environment lab, LUVRE.
Students are exposed to conceptual and academic knowledge, and engage with local leaders, academics, entrepreneurs and innovators.
Shad seminars may include:
Texas Instruments' live coding workshop at 9 campuses
Nuclear Waste Management Organization nuclear fuel management workshops at 12 campuses
Localized Indigenous programming, presentations and knowledge sharing of traditions pertinent to Canada at all Shad campuses



Shad is a safe environment for students to step out of their comfort zone and discover:
New Subjects
"Before Shad, I was always going to do science because that's what all my friends were doing. I can honestly say that if I didn't attend Shad I probably would never have applied to business school."

Jane, St. John's, Newfoundland
New People
"This program has changed my life. I met people who were not only like me, but challenged me to be the best version of myself."

Aalyian, Brampton, Ontario
New Tools
"From attending lectures, to living in dorms with a roommate, to exploring new ideas and education paths, Shad definitely impacted my preparedness."

Jacob, Osoyoos, British Columbia
New Experiences
"Shad has sprinkled the ingredients necessary to change the world, spark creativity, and develop an entrepreneurial spirit, all in a one-month program."

Muhammad, Windsor, Ontario
New Strength
"The program undoubtedly will enhance your passion for the STEAM disciplines and entrepreneurship – but is truly unique in its ability to provide such profound personal growth."

Nika, London, Ontario
Real-World Design Challenge
A highlight of Shad's program is the signature design project.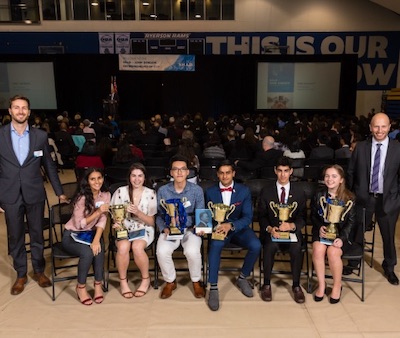 Shad divides 1,000 students into 19 universities and splits them into dozens of project groups to focus on one real-world problem with economic and social implications.
This means 1,000 students are critically thinking, collectively developing design ideas, building hands-on prototypes and presenting them to teammates and panels of judges, every single summer. At the end of one Shad program there are nearly 200 design-based solutions to a real-world problem and a cohort of students empowered to make tangible impacts on the world.
Past Design Challenge Themes
2019 Impactfully reduce waste
2018 Resilience in a natural disaster
2017 Meaningfully reducing Canada's energy footprint
2016 How might we improve food security for Canadians?
2015 Why don't you go play outside?
"At Shad, my team developed a technology that turns roof shingles white, reflecting the sun's heat when it's warm outside and automatically turns black, absorbing the sun's heat when it's cool out—it supports HVAC year-round with no user input and no energy consumption. Shad reinforced my interest in Engineering and ignited my entrepreneurial spirit. I learned to problem solve and collaborate with a team of diverse individuals with unique skillsets to achieve success. This invaluable experience led me to work on a new innovation, EverTread, with the support of Forge at McMaster University."

Saad Baig, Engineering student at McMaster University