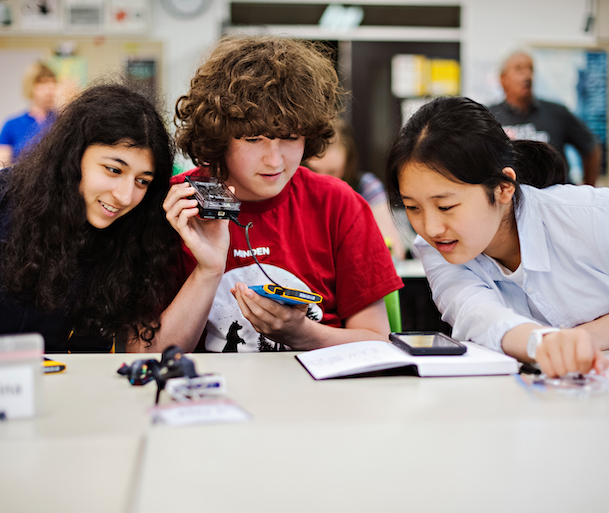 Application FAQs
Shad2020 applications closed on November 18, 2019 @ 11:59 PM (EST)
Shad2020 runs from July 5 to July 31, 2020.
Frequently Asked Questions
When is the application due?
Shad2020 applications closed on November 18, 2019 @ 11:59 PM (EST). Admission into Shad is competitive. Applicants need to put their best effort forward and not take the application process for granted.
Who can apply?
High school students currently completing Grade 10, 11 (Secondaire IV, V in Quebec) or the international equivalent are eligible to apply.
Does the school need to nominate applicants?
No. In fact, schools do not nominate applicants. There are no limits to the number of students that can apply and be accepted from one school.
What criteria is considered in the selection process?
Applicants are assessed on several factors including extracurricular activities, creativity, innovation, commitment to excellence and academics.
What is the minimum average that is needed to apply?
There is no cut-off average for applying.
What are you looking for in a Shad applicant?
We look for students who are:
Engaged – they have interests that light them up and strive for excellence in these areas.
Intellectually curious – they have a genuine love of learning and ask bold questions with an open mind.
Empathetic – they give back and make meaningful, sustained contributions to their school, community, family and society.
Creative and innovative – they take initiative to find brave, bold approaches to solving problems using their imagination.
When will students know if they have been selected to attend the program?
Shad Canada anticipates emailing out all offers, waiting list notices, and decline letters by the end of February 2020.
What does the application process involve?
The application process involves creating a profile, completing an on-line application form, uploading an academic transcript, inviting an educator to provide a reference and completing an optional bursary request.
More detailed information is provided below.
PROFILE
Applicants are required to create a profile before they start the application. The profile collects general contact information to be used for Shad communication purposes.
APPLICATION
Once a profile is created, the applicant will complete an application. The application has various components including the following:
Involvement in Various Activities
Applicants will provide a brief description of recent and relevant experiences, interests and accomplishments. There are several categories (school/community; artistic/musical; athletics; awards/distinctions; work/volunteer) and applicants can provide detail for a maximum of 3 activities per category. It is recommended to include activities from within the last 3 years.
Personal Essays
There are a series of short personal essay questions. Responses are limited to 250 words each. Applicants have an option to provide a demonstration of their abilities in a visual, artistic, or video format. We highly encourage students to provide a demonstration piece.
Online Reference
Each applicant must solicit a reference, to be completed by a teacher, guidance counsellor, principal, coach or mentor.
Applicants will provide an educator reference name and email address. Shad Canada will then send an email to the educator with a link to complete the confidential online reference form.
Academic Information
Applicants are required to upload a copy of their latest report card, transcript or credit counselling summary to their application form. Overall averages are requested in numeric form.