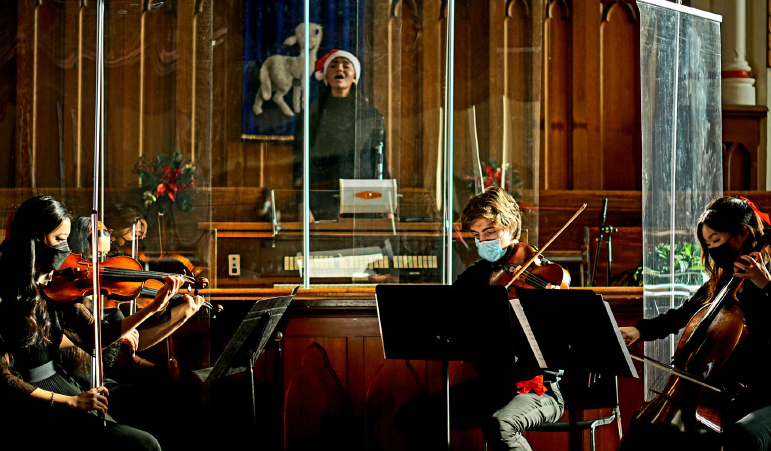 Giving Back: Students for Music and Wellness
| February 22, 2021
Shad Stories
Categories:
Over the past four years, Harrison Gao has volunteered at his local long-term care home. Known as "The Piano Guy", Harrison played monthly concerts on the home's grand piano, serenading residents with memorable melodies and music.
"When it comes to connecting with seniors, you can do so much through music," says Harrison.
Like the fate of other recreational programming during the pandemic, these concerts had to stop. But Harrison knew the music didn't have to.
After graduating high school, he spoke with two friends and now fellow co-founders—Ruthie Zhaung and Julian Cimer—about their shared passion for music and supporting their community. The idea for Students for Music and Wellness was born.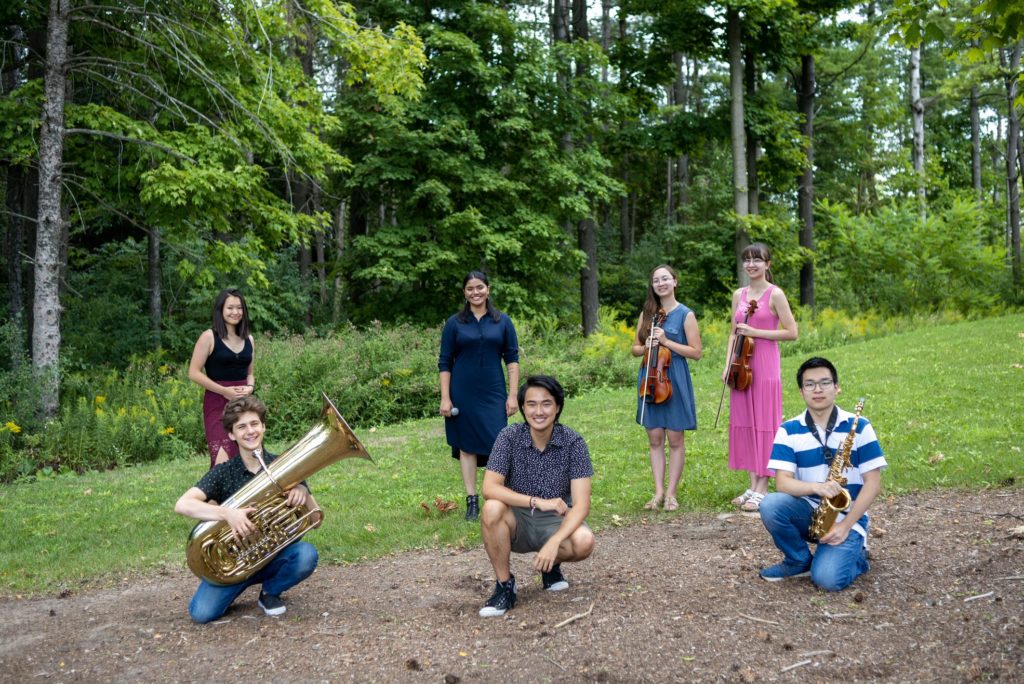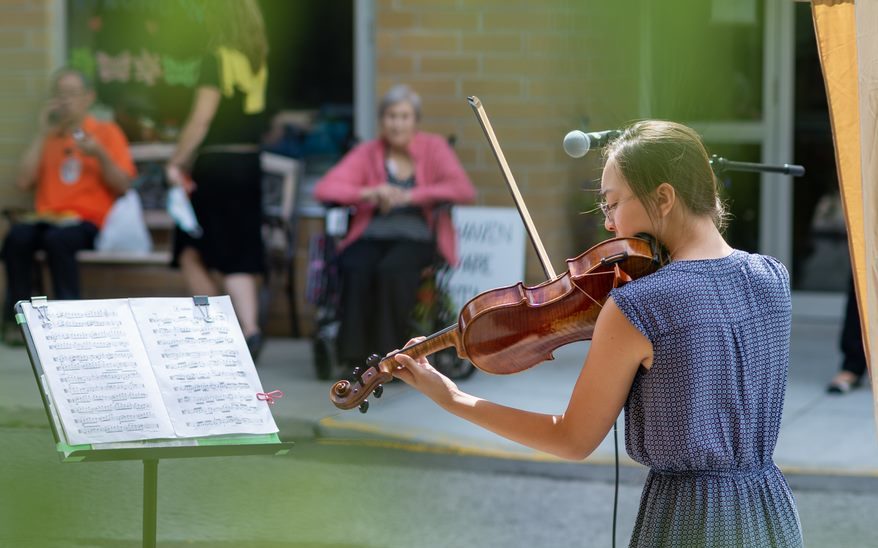 They applied for a #RisingYouth grant to perform outdoor, physically-distanced concerts at long-term care homes across the Greater Toronto area. With the grant, they hired an accompanist and secured music and sound equipment.
"Very quickly, we filled-up all of our performance slots and we had eight concerts scheduled for the last week of August," says Harrison.
"They really loved the music. I remember seeing one clip of a woman at the Mariann Home and she was listening to one of our singers. I think [the song] was Moon River," says Harrison. "And she was crying. Staff asked, 'Why are you crying?' She said, 'I've been away from the music for so long."
Around the holidays, the group put on a digital concert for homes all across Canada. Fifty-five long-term care homes broadcasted the concert, with a total of 2,000 residents watching and singing along to their holiday favourites. After the concert was picked up by CTV News, Harrison said they were flooded with responses from the public.
"We got emails from people saying, 'My 95-year-old grandmother is in the hospital. I want to show her this video. Where can I find it?'"
The group—which is now a federally registered not-for-profit organization—plans to play 12 concerts this year, expanding beyond Canada to also reach seniors in the United States.
Most recently, they developed an original, spoken word piece called "I will hold you again", as a way to advocate for the people they've been working with for so long.
"Please hold out a little longer. Do it for the sake of the people in long-term care homes. Do it for the sake of people who are vulnerable," says Harrison. "Do your best to protect your community right now."
Continue reading the stories of Shad alumni who've received #RisingYouth grants.