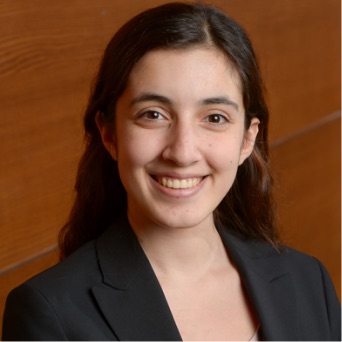 Katherine Gotovsky
LORAN 2018 | SHAD FELLOW 2016
University of Toronto Schools,
Thornhill, Ontario
Q: How did you feel when you received the news?
A: I was in shock. It was an honour to be selected, especially because I'd met so many incredible and inspiring students at the Finals.
Q: How significant is it for you personally to become a Loran Scholar?
A: It is an incredible honour, and definitely one that I never expected! I'm so excited to be a part of this community – I've been so impressed and inspired by everyone I've met so far, from the other Finalists to past Scholars.
Q: What are you hoping to do? Do you have a long term goal in mind in terms of the kind of change you'd like to make or be part of? Something in particular that made you perhaps stand out to selection committee?
A: I'm fascinated by the way technology shapes modern life, and I want to harness it to change our world for the better. I'm not entirely sure what form this will take, but right now I'm extremely interested by the prospect of artificial intelligence and machine learning. There are so many ways these technologies can be used to better our world – from increasing the accuracy of medical diagnoses, to quickening the pace of public transportation, the possibilities are endless. It's important that more women become involved in this field; I believe innovation is heightened by a diversity of thoughts, backgrounds, and experiences.
Q: How did your SHAD Fellow experience prepare you for the Loran selections? Did being a SHAD Fellow come up in your application or in your interview?
A: The woman who interviewed me (Heather Spratt) is an alumni of Memorial University, which is where I went to SHAD. We had a nice chat about the university, and how beautiful it is. We also discussed how important and transformative it can be to move to a new province or city for university.
Q: What was your biggest takeaway from SHAD?
A: SHAD emphasized that teamwork, character, and innovation go hand in hand. At SHAD, I had the opportunity to learn from and work with so many talented and inspiring students, all of whom exemplified values like perseverance, initiative, and empathy. Everyone had something special to contribute to our team, and that is what made it great.
Q: SHAD now has 88 Loran scholars…What does that say to you and what should it say to others about the value of SHAD?
A: The fact that we have 88 Loran Scholars says so much about the value of SHAD. SHAD inspires students to aim for academic excellence, but also for excellence in other aspects of our lives, such as our service to the community, leadership ability, and character. Both SHAD and Loran cultivate young leaders who are aware and passionate about improving the world around them, and this is what makes them stand out.