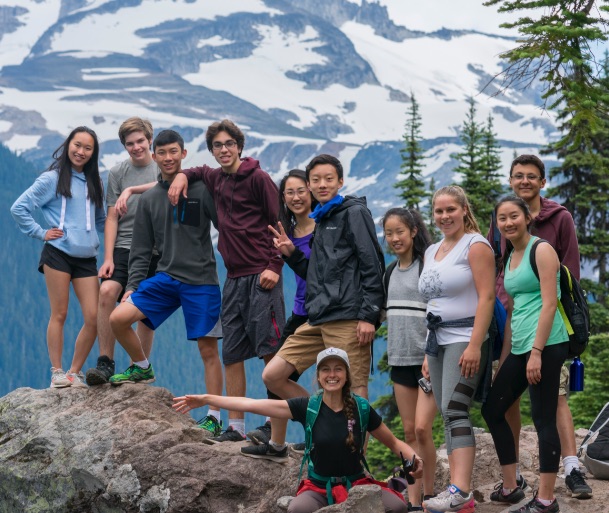 Who Can Apply?
Shad looks for diversity and well-roundedness in Shad participants with an over-arching commitment to excellence.
Students with a strong academic foundation, who are natural go-getters, curious about the world, community-minded, creative and engaged are the type that excel at Shad.
If that sounds like you, please apply. We'd love to get to know you.
The deadline for submitting applications has passed.
The Shad2021 program runs from July 5 to July 30 2021.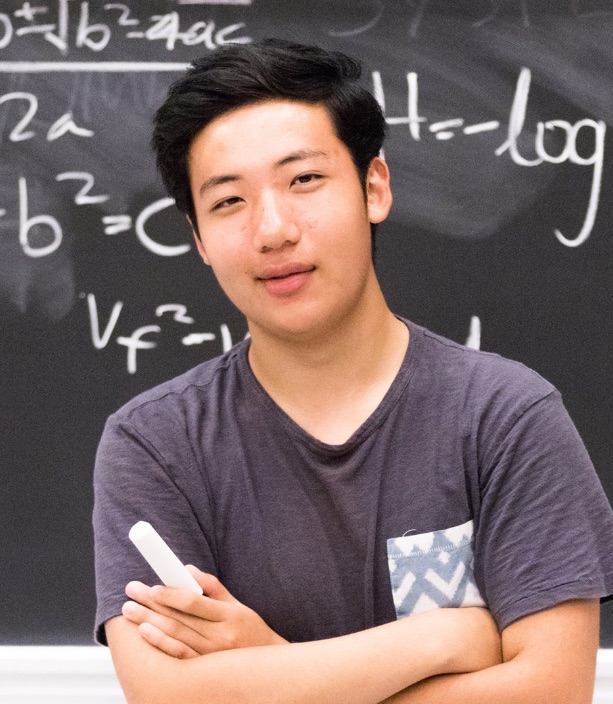 The application criteria
Students completing grade 10 or 11 (Secondaire IV or V in Quebec)
Report card or transcript required
Open to every Canadian province and territory
Applicants are assessed on several factors including creativity/innovation, commitment to excellence, engagement in extracurricular activities and a strong academic foundation.
The selection process is competitive
Financial assistance is available*
*Shad provided over $1-million in bursaries in 2019
Students with financial barriers
The capacity to love STEAM is not tied to gender, economic status or ethnicity. Shad encourages students from all economic backgrounds to apply and take advantage of the array of bursaries* to support accepted applicants.
*Shad provided over $1-million in bursaries in 2019
Bursary students share their Shad program success
"Shad's focus on accessibility has rewarded some of my students with the opportunity to attend Shad that otherwise would have only been a dream."

Nan Devitt-Tremblay, Educator, Senator O'Connor College School
Remote community students
We encourage students from rural and remote areas that may not have access to STEAM-based programming to apply. The mosaic of Canada can be better reflected in the Shad program with more rural and remote participants.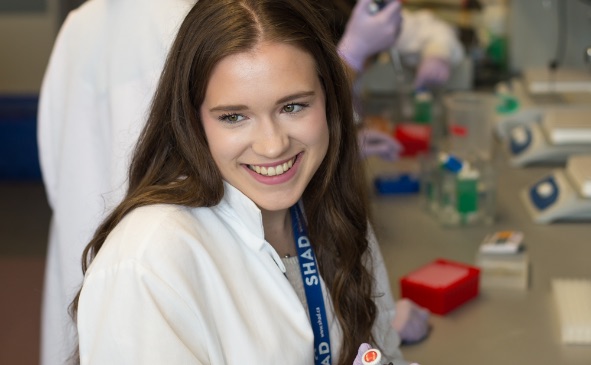 Remote students share their Shad program success
"Being a woman in STEM from a remote northern community, I've often experienced difficulty obtaining access to equipment, lab space, educational programs and mentorship. You may have to fly to a larger urban centre, such as Toronto, and that can be quite expensive and therefore, quite unrealistic. Shad stood out to me because it was a program that was actually offered in my northern community and it gave me the access I always dreamed of."

Emily Cross, Thunder Bay, Ontario
Indigenous students
Shad is purposefully diverse and committed to maintaining a culturally diverse program. We encourage students from traditionally underrepresented communities to apply.
Shad offers three bursaries specifically for Indigenous applicants
• FIRST Robotics
• Minerva BC
• The Verna J. Kirkness Science and Engineering Education Program
Indigenous students share their Shad program success
"Our school is an isolated, northern Aboriginal school and opportunities to meet with and work with students of like interests are not readily available. At Shad, our students were able to build their self-confidence and feel like they belonged. The chance to see new places and have new experiences was invaluable. It was also an opportunity for the other Shad participants to interact with a First Nations person and to learn from them."

Barbara Traxe, Former principal at Hector Thiboutot Community School
International students
The drive for excellence is border-free and Shad welcomes any student who has a commitment to making a lasting impact on society.
Over the years, Shad has welcomed students from the United States, Hong Kong, Mexico, the United Arab Emirates and the United Kingdom, to name a few.
The application criteria are the same for international students, including a report card and transcript from a certified school or educational authority.
International students will pay an international admission fee.
Note: international students are non-Canadian citizens or those without Permanent Resident status in Canada, or Canadian citizens living outside of Canada, whose family has declared non-resident status for tax purposes.