From nervous introductions to tearful goodbyes, your Shad experience starts and ends with the people you meet and the connections you form. It's all about community at Shad.​
We are mindful and purposeful about building our community each year. Creating community means a true sense of belonging. That's why we look for participants with unique voices and vast backgrounds who are connected by their common desire to grow and make an impact.
As a STEAM and entrepreneurship program, we know some voices have been missing in STEAM programming and careers. There are many barriers that play a part in why STEAM isn't accessible for everyone. We partner with organizations across Canada who help us connect with students who are traditionally underrepresented in STEAM.
Shad is for students currently in Grade 10 or 11/ Secondaire IV or V in Quebec. We are looking for students who are community-minded, creative, engaged, curious and want to make an impact in Canada and the world. If that sounds like you, please apply. We'd love to get to know you.
More details on exactly what is needed to apply:
"I am worried about the cost of the program"
1 in 3 Shads receive financial support.
We recognize that Shad is an experience that not all students can afford. Shad Canada operates on many beliefs, and one we share is that individual financial constraints should not prevent exceptional youth from participating in our program. Thanks to the generosity of donors, Shad Canada is able to offer financial support for full or partial program fees to those with demonstrated financial need.
Don't let your finances stop you from applying – there is no application fee.
Find more scholarships with our community partners:
"I have limited experience in STEAM" 
Some schools, including those in rural and remote communities, tend to have less access to all things STEAM. Having a background in STEAM is not necessary to attend Shad, it is about learning, trying and finding new passions through STEAM. Consider Shad your access to the latest and greatest STEAM knowledge.
Find more scholarships with our community partners:
"I am from an Indigenous community"
We recognize that students with Indigenous ancestry (First Nation, Métis, Inuit) face barriers in gaining access to STEAM. We encourage Indigenous students to join Shad's STEAM conversation – your knowledge and perspective are valued at Shad. Shad offers scholarships specifically for Indigenous applicants.
An educator's perspective

"Our school is an isolated, northern Aboriginal school and opportunities to meet with and work with students of like interests are not readily available. At Shad, our students were able to build their self-confidence and feel like they belonged. The chance to see new places and have new experiences was invaluable. It was also an opportunity for the other Shad participants to interact with a First Nations person and to learn from them."

Barbara Traxe, Former principal at Hector Thiboutot Community School
A parent's perspective

"Kids don't park their brains over the summer. So, it's just a great opportunity to allow them to continue to expose themselves to different perspectives, knowledge areas and content experts that are going to be able to stimulate them."

Darin, Ontario, proud Shad parent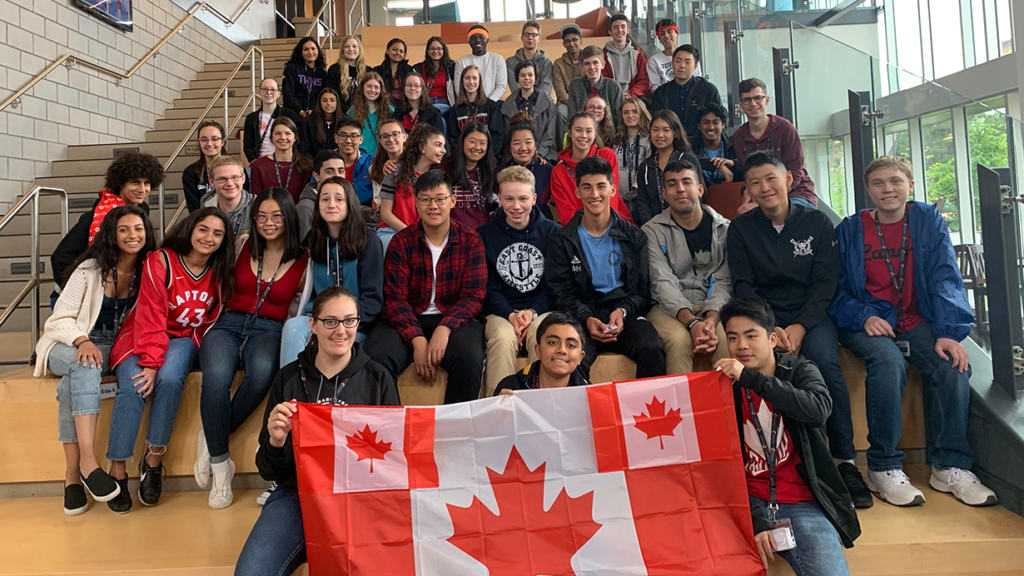 "I live outside of Canada, can I still participate?"
Over the years, Shad has welcomed students from the United States, Hong Kong, Mexico, the United Arab Emirates and the United Kingdom.