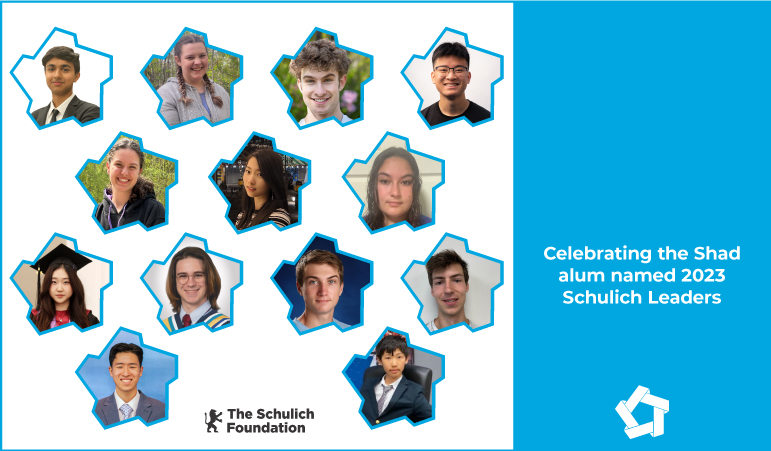 Celebrating the Shad alum named 2023 Schulich Leaders
| July 24, 2023
Shad Stories
Categories:
We are proud to celebrate fourteen of our Shad alum who have been honoured for their leadership and outstanding work in STEAM. Every year, the Schulich Foundation awards exceptional students from across Canada with a financial scholarship worth up to $100k towards their pursuit of a postsecondary degree in science, technology, engineering or math.
Since the establishment of this prestigious award in 2012, over 90 Shad alum have been named Schulich Leaders. The Shad alum named as Schulich Leaders for 2023 are:
Albert Kayalil
Aurora April
Colin Fearing
Eric Gao
Evie Bouganim
Jeanette Guo
Jocelyn Kuntsi
Josephina Kim
Luke Heras
Mitchell Clapperton
Nikhil Srivalsan
Ryan Marshall
Scott Hao
Zachary Xie
We asked some of this year's recipients to share with us how they felt about being honoured with this award and how they plan to continue to use #STEAM4Good. Click the pictures below to find out what they shared!