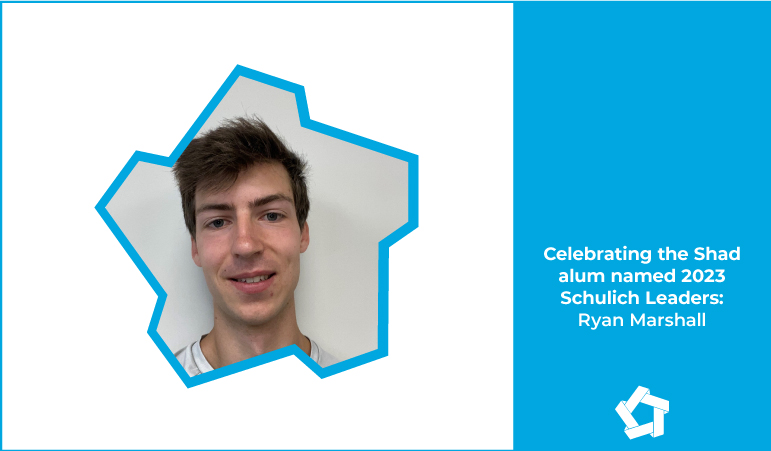 Celebrating the Shad alum named 2023 Schulich Leaders – Ryan Marshall
| July 14, 2023
Shad Stories
Categories:
Q: How does it feel to be named a Schulich Leader?
Being named a Schulich Leader is a terrific honour, as the scholarship recognizes more than just one's achievements; the Schulich foundation attempts to find candidates who demonstrate a potential to make the world a better place through ingenuity and determination. As a Schulich Leader, I have been recognized as someone with such a potential. As such, I am beyond motivated to be the best that I can in order to uphold the legacy of such a prestigious award, and I am forever grateful for the opportunity.
Q: What motivates your passion for STEAM/Entrepreneurship?
My passion for STEAM *is* my motivation. I constantly push myself to learn more about almost any topic I can, not to succeed academically or to give myself an advantage, but because my love for learning drives my motivation.
Q: At Shad we are leaders in social innovation, how do you plan to use #STEAM 4Good?
While I'm not sure where my life will lead me, I am certain that I will never stop learning STEAM. Whatever path this leads me down, I'm determined to use the knowledge and experience I have gained to make the world around me better, whether that's creating a startup to aid carbon emissions or giving tech support to my grandparents.
Q: What lessons would you share with incoming Shads?
Put yourself out there! Everyone at SHAD is an amazing person; the sooner you make lifelong friends, the more you will enjoy the experience. SHAD is tailored for you to have an experience of a lifetime, both academically and socially, so don't hold back!