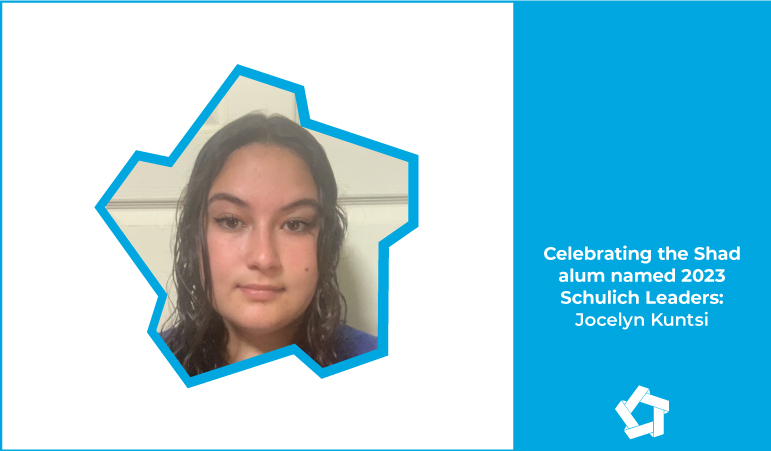 Celebrating the Shad alum named 2023 Schulich Leaders – Jocelyn Kuntsi
| July 14, 2023
Shad Stories
Categories:
Q: How does it feel to be named a Schulich Leader?
It is really exciting, and I am so grateful. I have just been overcome with gratitude in this past year. I feel like Schulich best equips me with the resources to be successful in my post secondary degree. This award will help me to fully take advantage of all of the opportunities at McMaster University, both academic and extracurricular. However, I know that I would not have been able to achieve this honour without all of the people who have supported me through my life including my family, teachers, friends, community, and so much more.
Q: What motivates your passion for STEAM/Entrepreneurship?
I find that the STEAM field is very actionable which fuels my passion. This means that for me, it seems like innovation and technology are the best place to create tangible change for people's lives and the environment.
Q: At Shad we are leaders in social innovation, how do you plan to use #STEAM4Good?
I have lots of ideas of where I want to go with engineering; however, I know that I want to apply my skills to social innovation projects. One thing that I am particularly passionate about is the environment. Growing up on Manitoulin Island, I have greatly felt the impact of global warming. I hope to be able to help mitigate some of the climate change consequences.
Q: What lessons would you share with incoming Shads?
The best part of my Shad experience was the people I met. My roommate and I actually just went on a camping trip together a full year later! Hold on to those connections as friendships and relationships are the best ways to preserve memories.