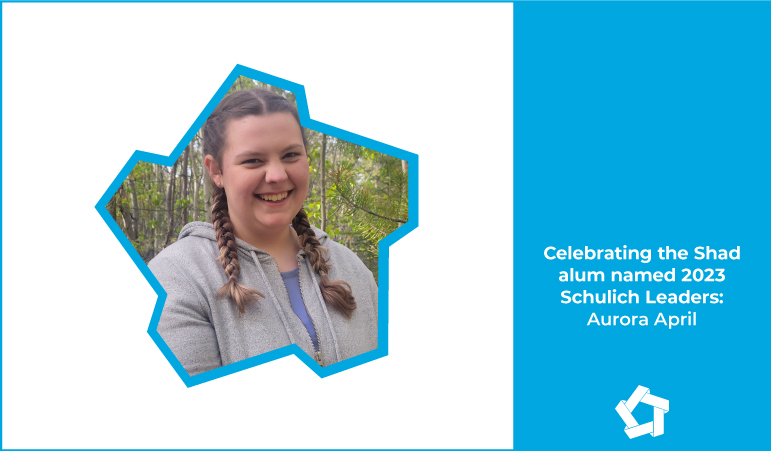 Celebrating the Shad alum named 2023 Schulich Leaders – Aurora April
| July 14, 2023
Shad Stories
Categories:
Q: How does it feel to be named a Schulich Leader?
It is exciting and a little bit surreal. The scholarship itself is amazing, but I'm so happy with the support and network that I'm getting as a new Schulich leader.  I've already been making friends with the other Schulich leaders from USask and we're planning a virtual meet-up for July.
Q: What motivates your passion for STEAM/Entrepreneurship?
I was exposed to science even before school, with a family membership to Edmonton's World of Science and frequent visits to zoos and aquariums. As I grew older, I was able to attend science camps and loved the opportunity to take part in experiments and learn new things. My curiosity has only grown, and STEAM/Entrepreneurship are areas that allow me to explore my curiosity about the world around me.
Q: At Shad we are leaders in social innovation, how do you plan to use #STEAM4Good?
I look forward to finding innovative solutions to Northern Canada's food sovereignty issues. 
Q: What lessons would you share with incoming Shads?
Take advantage of every opportunity you're offered.  Try new things. Stick to the ones you enjoy and find ways to use what you've learned from those you've enjoyed less.