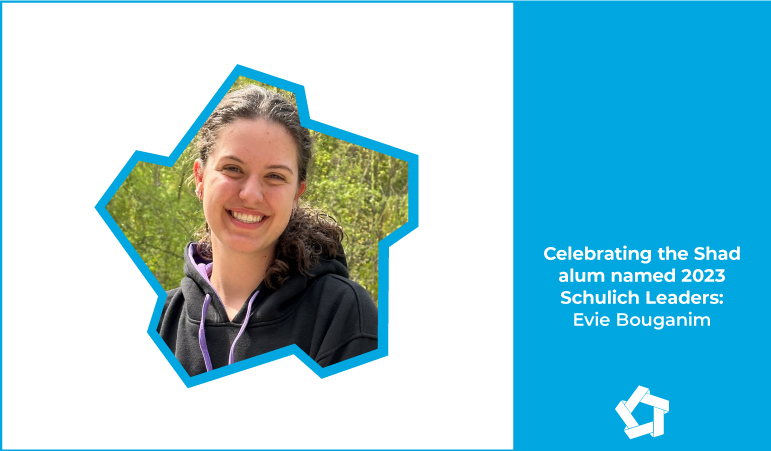 Celebrating the Shad alum named 2023 Schulich Leaders – Evie Bouganim
| July 14, 2023
Shad Stories
Categories:
Q: How does it feel to be named a Schulich Leader?
I am extremely grateful and honoured to be a recipient of the Schulich Leader Scholarship. Hearing I was selected was incredibly surreal! I am very thankful for my family, friends, teachers, and robotics team for continually fueling my passion for STEM and leadership!
Q: What motivates you passion for STEAM/Entrepreneurship?
I have always been captivated by the world around me and how everything works! My passion for learning motivates me to seek new opportunities to explore STEAM and entrepreneurship. Joining my FIRST robotics team, I learned design, build, electrical, and programming skills while working on our competition robots that I can now apply in my upcoming mechatronics engineering degree and beyond! Further, I am inspired to use my love of technology and entrepreneurship to create innovations to assist others!
Q: At Shad we are leaders in social innovation, how do you plan to use #STEAM4Good?
In the future, I aspire to work with robotics and automation systems with application to the biotechnology industry. Developing assistive devices or surgical robotics enables me to work on cutting-edge technology while positively contributing to society! Along the way, I love giving back to my community, especially to women in STEM. Through creating and mentoring robotics teams, leading STEM showcases, and mentoring students, I hope to promote the message that there is a place for everyone in STEM!
Q: What lessons would you share with incoming Shads?
The most important lessons I have found have been to stay curious, never give up, and don't be afraid to ask for help! Throughout high school, my best memories were taking on new challenges and projects. Each step of the way, it was instrumental that I never gave up, despite the challenges I faced, and to cultivate a network of mentors, teachers, and peers whom I could trust to ask for guidance when needed.