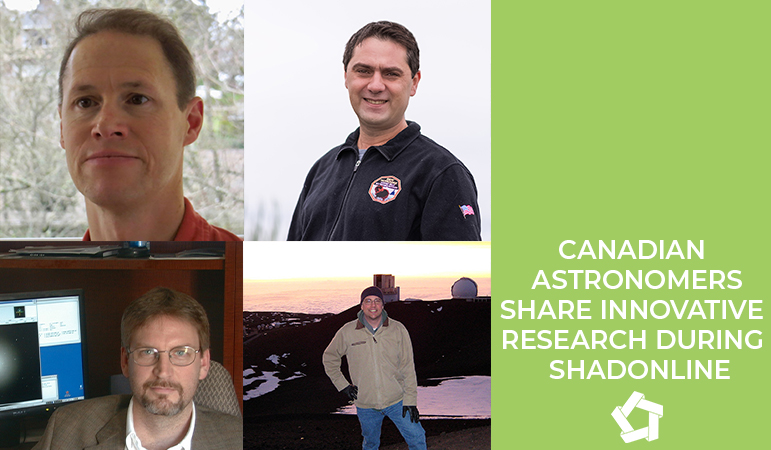 Canadian astronomers share innovative research during ShadOnline
| September 17, 2020
Shad Stories
Categories:
Each year, students are transported into the world of STEAM during the Shad program. But this year, youth from across Canada experienced a unique, out-of-this world glimpse into STEAM subjects instead.
Shads researched and designed microgravity experiments. Mentors shared their unique knowledge about the space industry. Each of the ten ShadOnline campuses were even named after stars.
But the opportunity to meet and learn from experts at the forefront of innovative astronomy projects and research helped Shads further explore the depths of our universe.
Four National Research Council of Canada researchers joined Shads throughout the program, sharing their research and participating in interactive Q&A sessions.
"Later in my university career if I decide I want to pursue an astronomy path, I think that information and just that insight could be really useful," says Shad Robin Yadav.
Learn more about what Shads like Robin took away from each of the four sessions here!