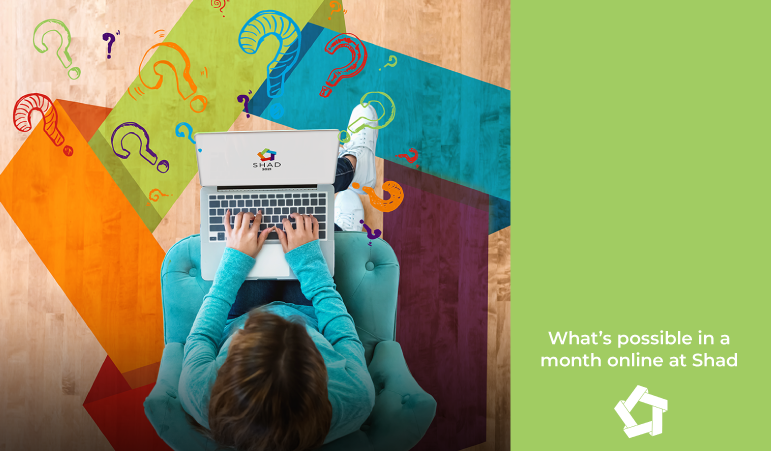 What's possible in a month online at Shad
| November 5, 2020
Shad Stories
Categories:
Over the past year, we've all had to adapt. We've had to overcome obstacles, come together, and realize the power in connecting in ways we haven't before.
Shad2020 was our first virtual program. And its impact was real.
Connections between Shads quickly formed, innovation took flight, and existing passions for STEAM grew more and more.
Before going to Shad, I had no idea about the potential I had to achieve extraordinary things. This program constantly pushed me outside of my boundaries by teaching me out-of-the box thinking, presenting me with real-world challenges, and allowing me to collaborate with other Shads who I know will become lifelong friends. This program taught me to stop limiting myself to what can be and has inspired me to continue chasing my scientific curiosity after graduation. Shad has instilled a new level of confidence in me that has forever changed my life.

Riya Patel, Shad2020
Click the stories below to hear from more Shads like Riya about what can be accomplished online at Shad. It's probably more than you think.