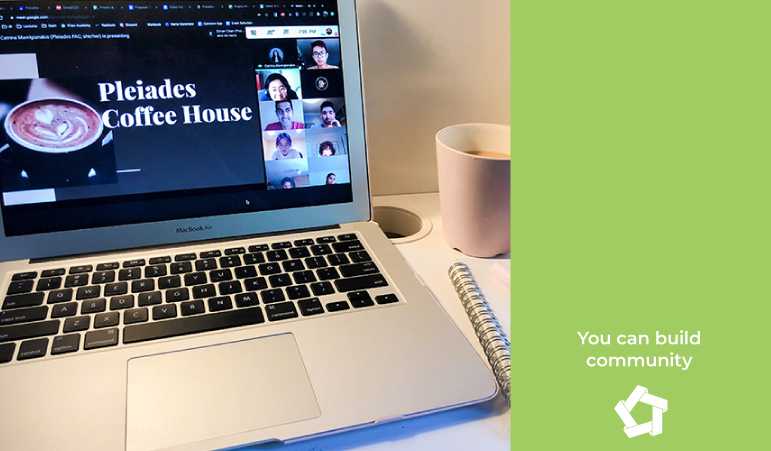 You can build community
| November 5, 2020
Shad Stories
Categories:
There are so many ways that Shads came together this past summer, but it wasn't all in the name of discovery and learning.
Coffee houses. Talent shows. Game nights. These are just a few of the ways that bonds were built and shared between students' tens, hundreds, and sometimes even thousands of kilometres away from each other.
The results of Shad's post-program survey reveal how the Shads themselves felt about connecting online.
94% of Shads agreed they formed lasting bonds with peers.
97% of Shads agreed that they were actively included in groups.
95% of Shads agreed that they were becoming part of a network.
"I never knew people could connect this well online, in a month. A month is nothing. Even when you go to school and you talk to people, it takes almost two or three months to be well acquainted with them. This was a month, online," says Shad2020 Saransh Duggal, about forming bonds with his pan-Canadian design team during the program.
What helped them connect so well?
"I think eagerness was what connected all of us together. The eagerness to learn, to get better, to see where we are amongst others. That eagerness, that curiosity was something that united us as a group."
Curiosity and a passion for STEAM continues to connect Shads into the future, as they grow into their academic pursuits and careers. Over the years, more than 19,000 alumni have joined the Shad Alumni Network, and many still stay connected with each other to this day.
Whether it's through reunions, events, or moments of mentorship, a connection through the Shad Network is never far away.
Learn more about next year's virtual Shad program. The application deadline is Dec. 7, at 11:59 pm ET.