Archive | Summer 2022
Participants are ready for Shad's in-person program
Adorned in exclusive #Shad2022 Hoodies, 1000 youth from across the country will board planes, trains, buses and cars to get themselves to one of 18 campuses this summer. The excitement is already palpable!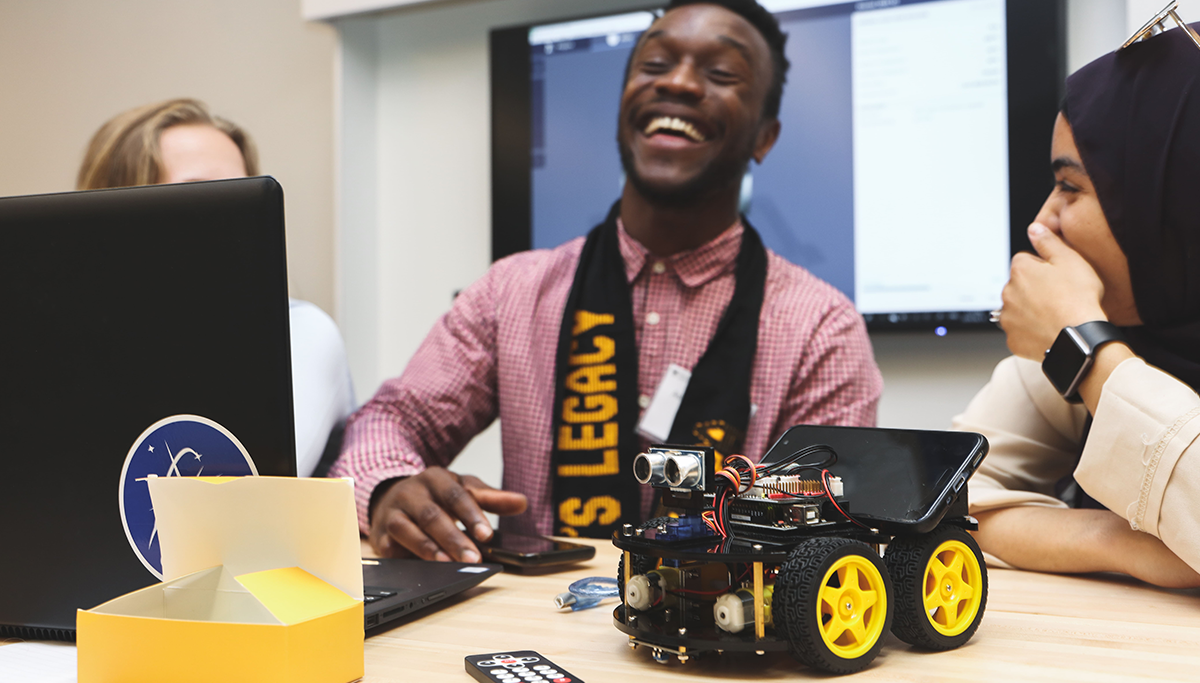 New partner: Imhotep's Legacy Academy (ILA)
We have partnered with ILA, an organization affiliated with Dalhousie University, that aims to increase the representation of African Descent learners in STEM professions.
Shad is providing full scholarships, a value of $6,100, to ILA participants for the Shad program. Zainab Abdalmajid is the first award recipient and is headed to Shad this summer.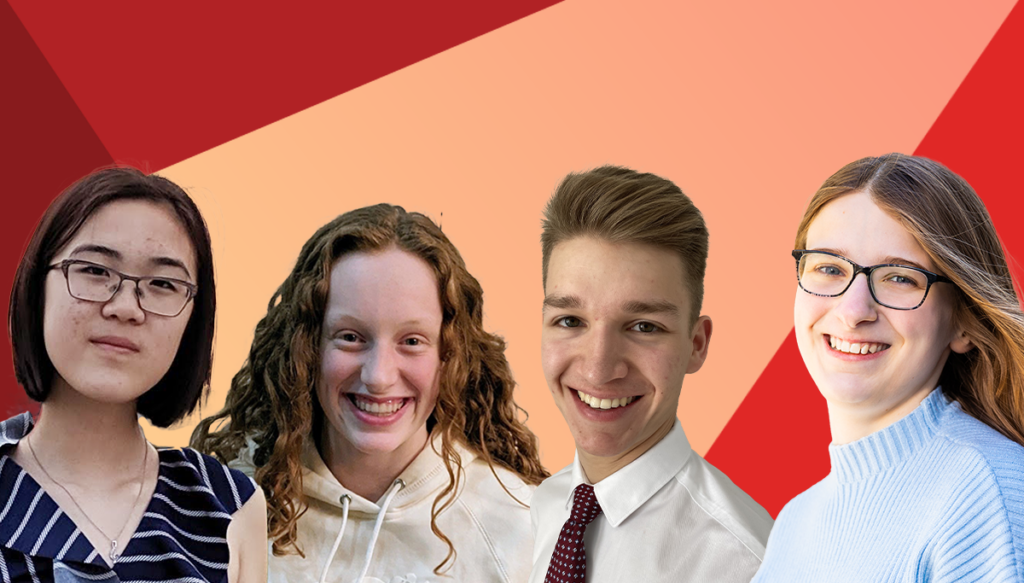 Loran Scholars & Shad alum
Shad2021 alumni Audrey Guo, Emma Patchett, Ryan Regier and Julia Wright were named Loran Scholars — recipients of Canada's largest and most comprehensive undergraduate award of 100K towards their undergraduate education.
We caught up with each of them and heard about their goals to inspire change in the world.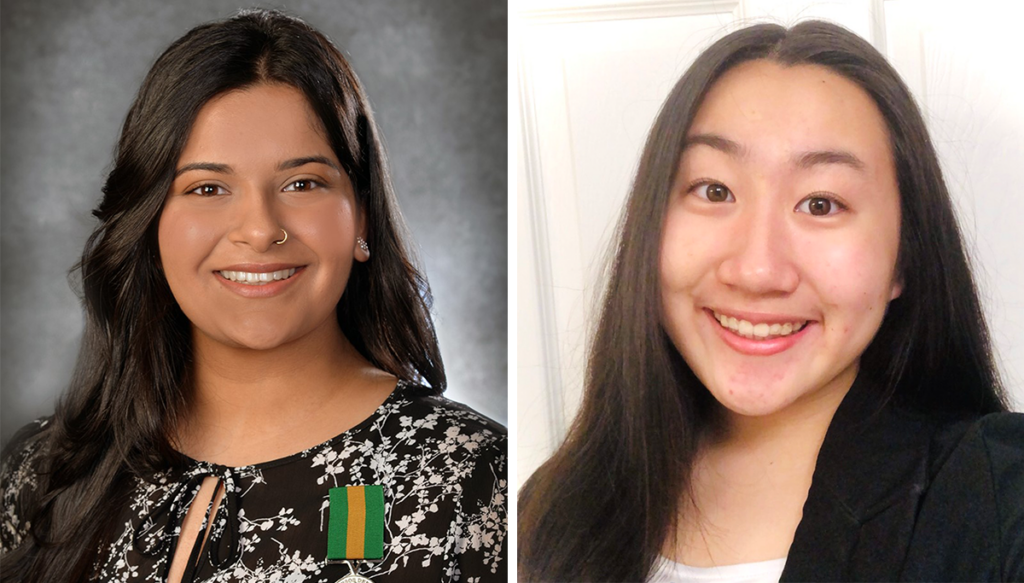 Celebrating Asian Heritage Month with Shad alum
In honour of Asian Heritage Month, we caught up with Ishita Mann to learn about her dedication and entrepreneurial mindset to make a difference in her community and Sarah Wilson for her advocacy for diversity and inclusion in tech and education.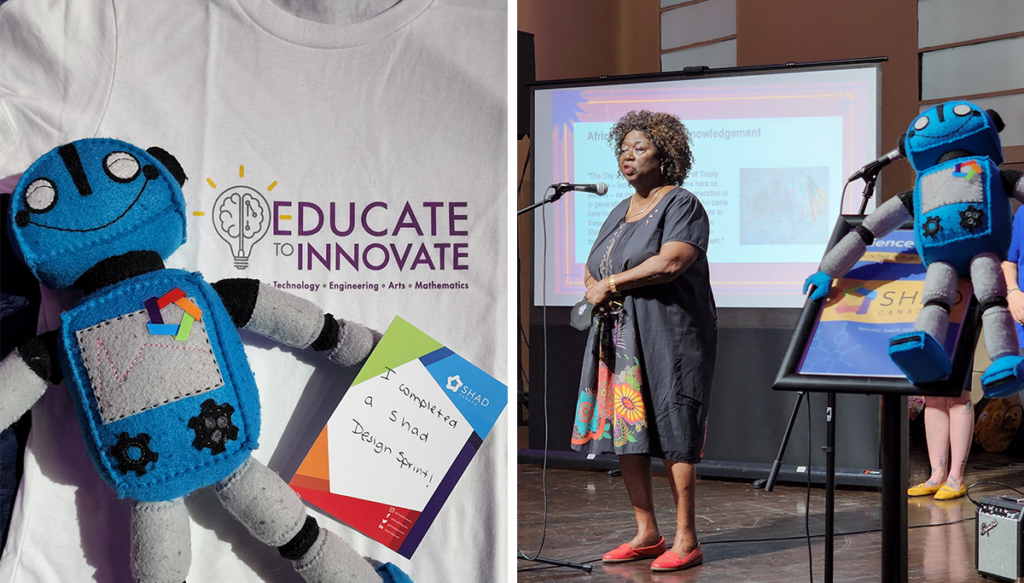 Workshop alert: Educate to Innovate STEAM Conference
Shad was invited to participate in the Jean Augustine Centre for Young Women's Empowerment's Educate to Innovate STEAM Conference. JAC's mission is to empower young women and girls of diverse backgrounds, including those from Black and marginalized communities, living in the Greater Toronto Area and across Canada.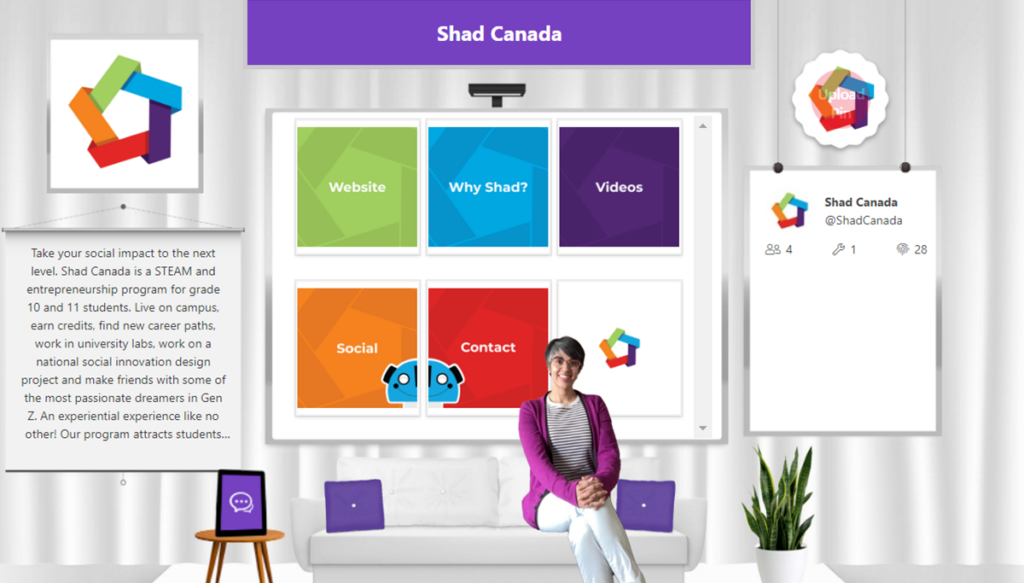 Virtual conference alert: Canada-Wide Science Fair
Shad hosted a virtual booth at the Canada-Wide Science Fair, the country's largest annual youth science, technology, engineering and mathematics (STEM) event. Students shared Science stories and participated in our design thinking demo. Shad also awarded grants to three outstanding scientists.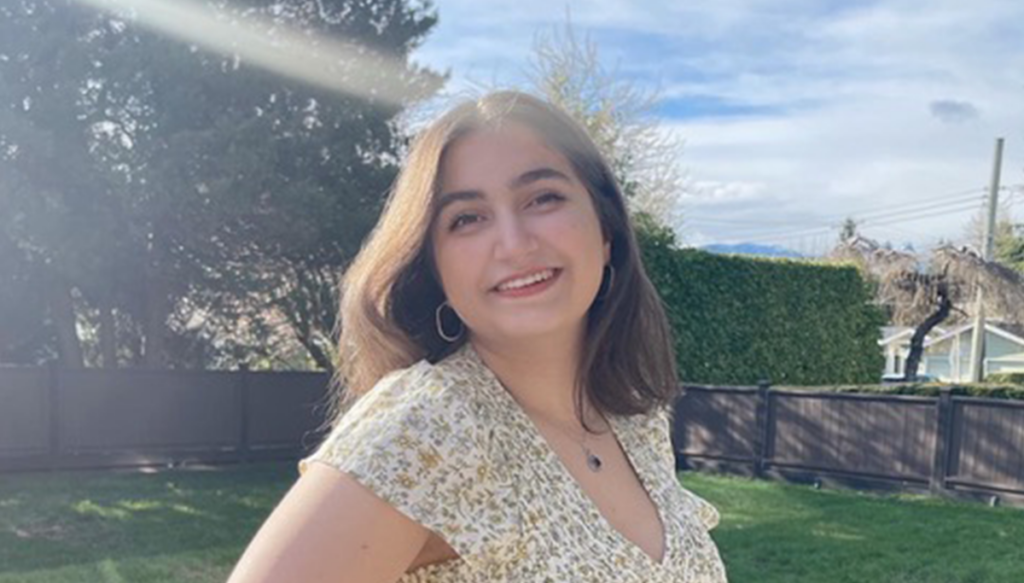 Shad alum talks motivation, adaptability and finding community
In honour of National AccessAbility Week, we celebrated Shad alum Romina Naderi's perseverance and her determination to never let someone tell her she can't.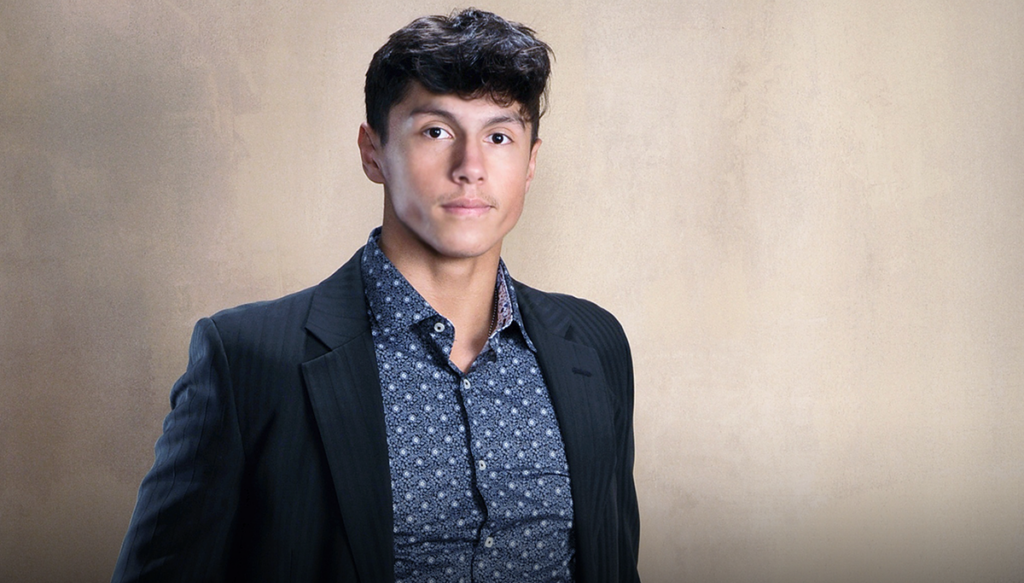 Shad alum speaks about Indigenous History and finding community in academics, athletics and at home
In honour of National Indigenous People's Day, we celebrated Kendrick Lounsbury's love for community – in his academics, athletics and home.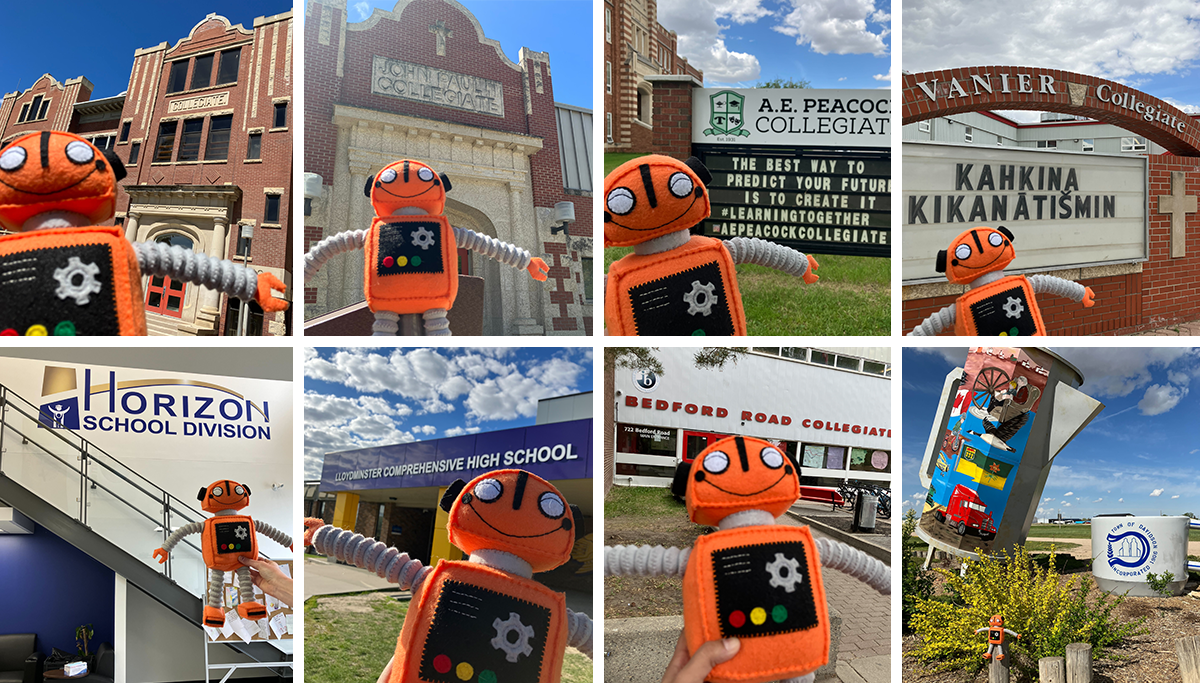 Shad2023 Recruitment is in full swing
Shadbot has been busy travelling the county meeting with Educators and students in preparation for fall recruitment. Know a school or teacher that would be interested in a classroom visit? Contact Alvina.
Please consider supporting Shad
With the Shad program launch rapidly approaching, there's still time for you to help the Class of 2022. Shad earmarked a full $4 million in program fee subsidies and bursaries to create access for all. Your caring matters!
Shad News Roundup
Shad2003 Robynne Murray and her team created a thermoplastic resin that can be used to build recyclable wind turbine blades. She credits Shad as part of her scientist origin story in a Q&A with the US Department of Energy
Nishka Rai received one of our Shad Canada Scholarship Awards at the Canada-Wide Science Fair and is excited to enhance her passion for STEM at Shad!
Shad McGill faculty member, Stefanie Blain-Moraes received a significant McGill distinction: The Principal's Prize for Outstanding Emerging Researchers.
"A big and happy birthday surprise": Corbyn Gauthier of Fort St. James will be attending Shad Carleton this July
Maggie Liu succeeded among 1,200 applicants from across Ontario to secure one of only 21 spots at RBC Summer Tech Labs
Shad2021 David Lafleur and his team's Shad project, RIPPLE EFFECT, has been published on Ingenium Channel, an innovation hub by Canada's Museums of Science and Innovation.
---
Check out more issues!