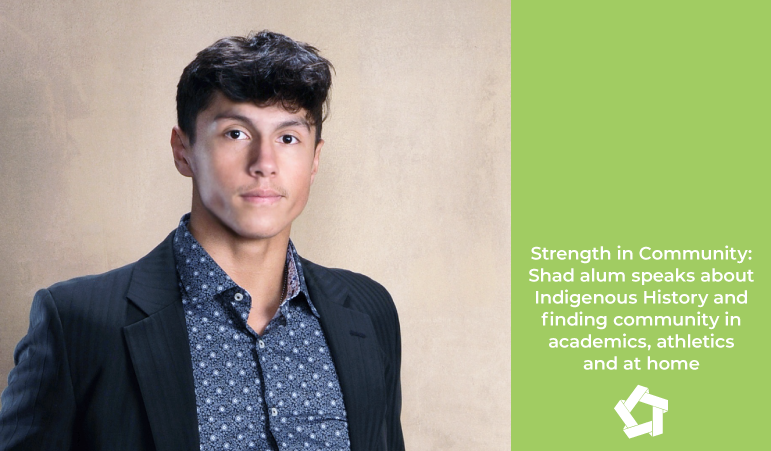 Strength in Community: Shad alum speaks about Indigenous History and finding community in academics, athletics and at home
| June 21, 2022
Shad Stories
Categories:
When Kendrick Lounsbury received his Indigenous name earlier this month, it came at a poignant time for both him and his community.
Currently in Surrey, BC, Kendrick is a member of the Kwakwak'awakw tribe. An Elder from his home community on Vancouver Island bestowed on him the name Gwayumgalis. It translates to The Great Whale and was his great-grandfather's name.
Kendrick received his name on a trip that he took with members of his extended family to return the remains of his mother's aunt, Julia Bruce, to her home of Alert Bay. Julia was murdered in Vancouver's Downtown Eastside decades ago. There were more than 1,200 missing and murdered Indigenous women and girls in Canada between 1980 and 2012, according to federal authorities. Indigenous communities say the number is much higher and their loss transcends generations.
"Even though I didn't know her or understand, it was cool to be part of community like that with my family there, and seeing how much she impacted the community around her and how important the First Nations community really is," he said.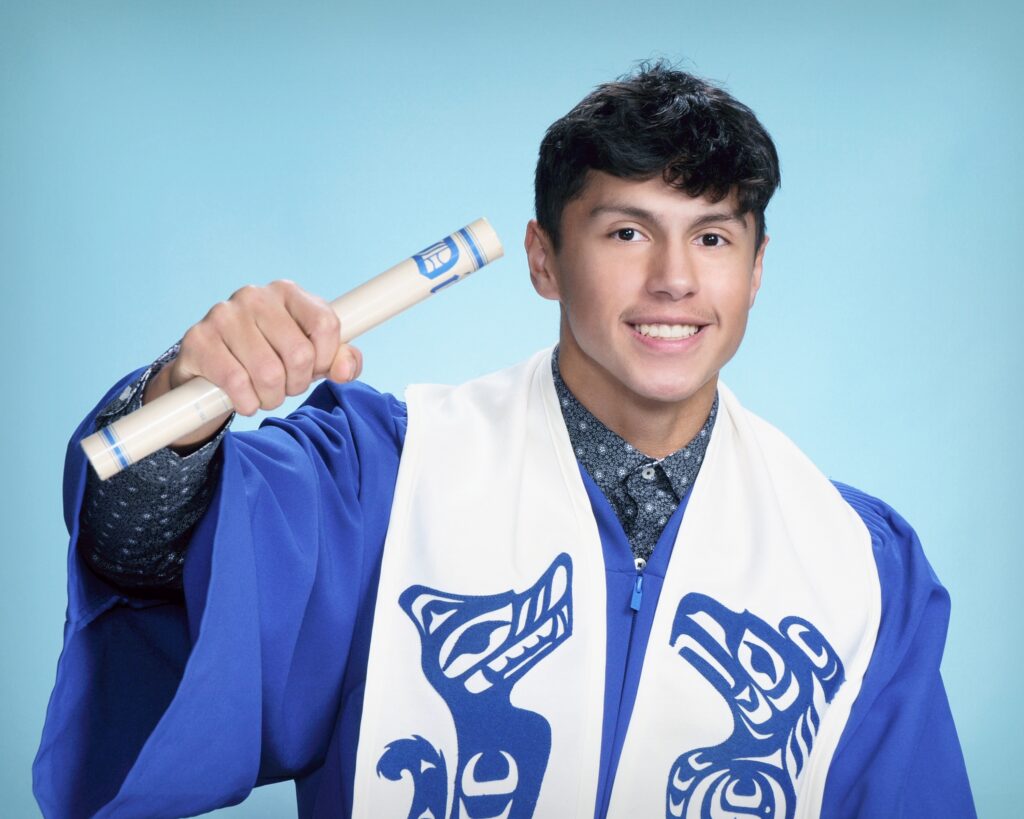 A formal naming ceremony will take place during a potlatch later. But his family wanted Kendrick to have an adult Indigenous name before he moves to Houston to study mechanical engineering at Rice University in the fall.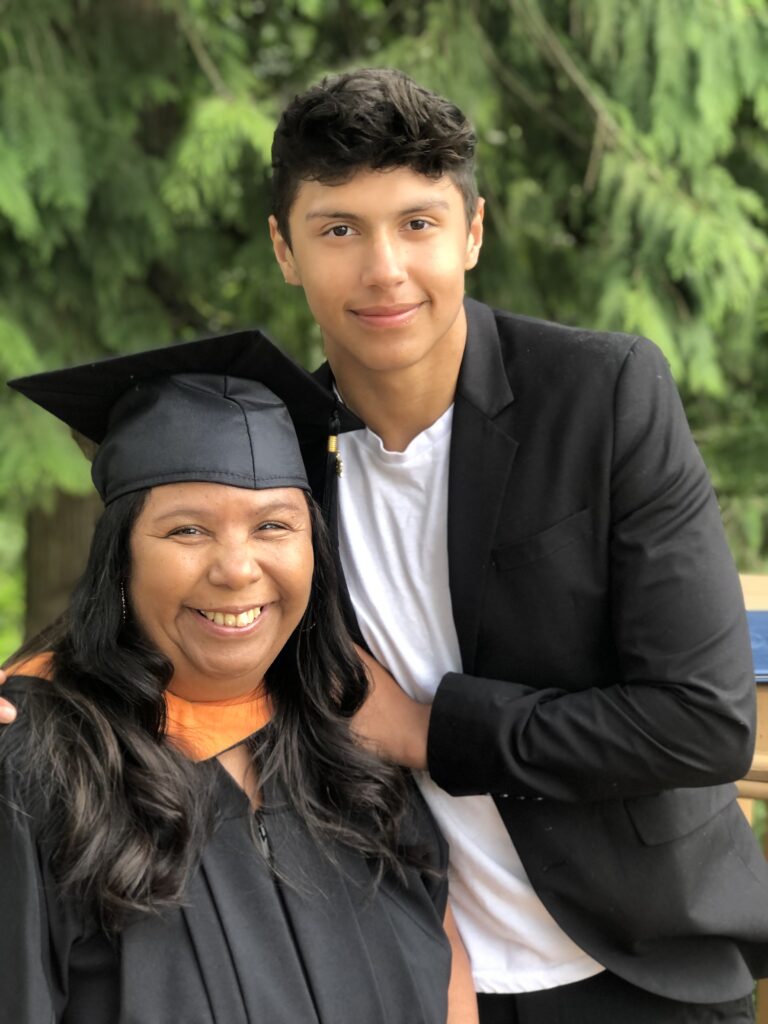 "I understand the importance of having that name, said Kathleen Lounsbury, Kendrick's mother. "It just settles you. It gives you a sense of belonging, a sense of validation within your own community."
"Even though I'm leaving, it's showing I'm officially a part of the community, like a member of it instead of it being a place I go to. Now I'm a part of it," Kendrick said.
Kendrick credits Kathleen with motivating him to challenge himself academically and enrol in the rigorous International Baccalaureate program at his high school. She has been a nurse for 20 years and is a nursing instructor and consultant on Indigenous experience and health. She will begin pursuing her PhD in philosophy of nursing this fall. Kathleen is a role model for Kendrick because of the value she places on education and the fact that she is the only person in his close circle working in a science field.
Kendrick originally thought he would pursue a career in law because he excelled in English and history at school and enjoys debating. But his love of cars, interest in physics and exposure to engineering while attending Shad online at Laurentian University in 2021 got him thinking about another path.
"I didn't know what specific jobs or occupations there are in STEM. It seemed vague and huge," he said. "At Shad, I enjoyed the process of coming up with solutions to problems in a physical way. You see your progress and what your thinking has done, and it really strengthened my ability to communicate and work with a group," he said.
He enjoyed interacting with other motivated students in Shad's online delivery.
"Being in an environment like Shad where everyone had to sign up and choose to do this, you knew they were really in it," he said. "You could work with other people who were determined to get the project done."
Kathleen hopes her two younger sons can also participate in Shad. She immediately saw its positive effect on Kendrick.
"They put together a business pitch and I could see how excited he was," she said. "It was such buy in for him that people he didn't know before actually went with his idea and they worked together to move it forward. I think it really helped him fall in love with engineering."
In addition to his academic success, Kendrick is interested in outdoor adventure and athletics. He just completed the requirements for the Bronze level of the Duke of Edinburgh's International Award. A two-time winner of the Premier's Awards for Indigenous Youth Excellence in Sports, Kendrick plays football and baseball. He plays outfield and pitches for the Whalley Chiefs in the BC Premier Baseball League, and hopes to continue to play baseball at university, specifically as a pitcher.
In addition to looking into club-level baseball at Rice, Kendrick will be part of its residential college system where he will be a member of a residence for four years. He will also connect with the Native American student association there. There will be several opportunities for Kendrick to build his own community when he is far from the strong one that he already has at home.