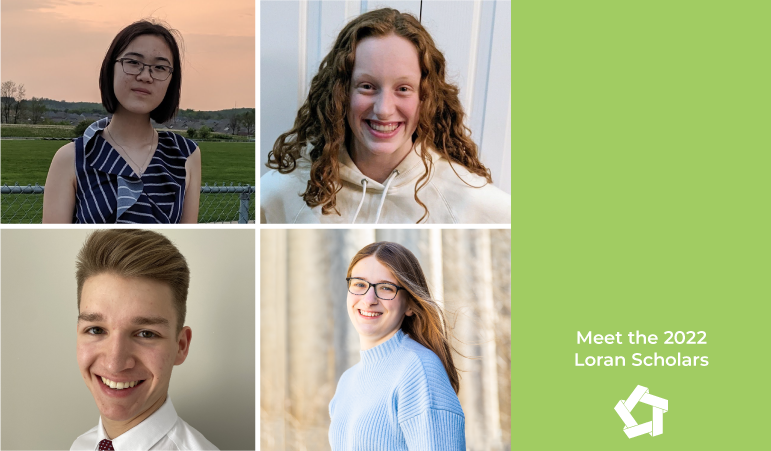 Meet the 2022 Loran Scholars
| June 14, 2022
Shad Stories
Categories:
This spring, Shad2021 alumni Audrey Guo, Emma Patchett, Ryan Regier and Julia Wright received phone calls that left them surprised, excited and even at a loss for words. Soon after, the disbelief turned to gratefulness and honour as the news sunk in. They were told they were named Loran Scholars, recipients of Canada's largest and most comprehensive four-year undergraduate award!
As 2022 Loran Scholars, they join an extraordinary group of students making a difference through their leadership, character and service. To date, 105 Shads have been recognized with the scholarship—a 100K investment to their undergraduate education and the opportunity to be mentored by an established Canadian leader.
We caught up with the four Shad alumni named scholars this year and heard about their goals to inspire change in the world. Audrey wants to help youth explore their potential and to uplift the arts. Emma hopes to improve the lives of patients by designing more efficient and effective medical devices. Julia hopes to use her learnings in her biology and computer science majors to affect change in the women's health sector. Pursuing a degree in commerce and business, Ryan aims to promote self entrepreneurship and financial literacy in his small-town community.
Learn more about these inspiring 2022 Loran Scholars by clicking their images below!