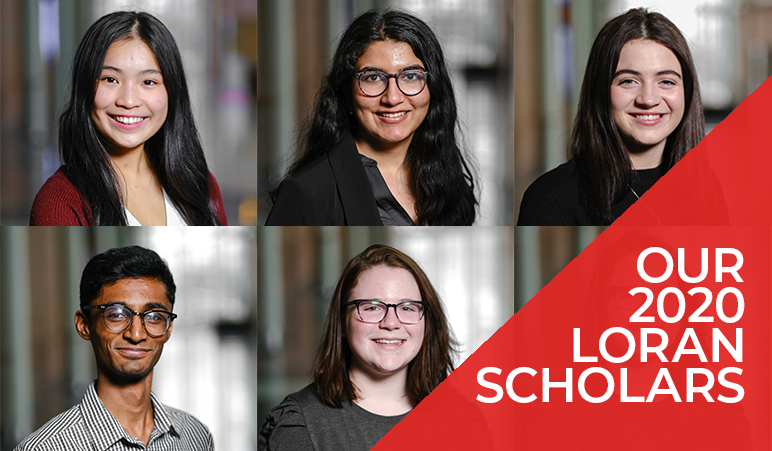 Five Shads earn prestigious Loran Award
| March 11, 2020
Shad Stories
Categories:
To date, 97 Shads have been recognized with this 100K investment towards their undergraduate education.
This year, five incredible Shads are being celebrated for their student leadership, character, and service! Anson Yu, Dhanishta Ambwani, Heather Chisholm, Lavan Balendran, and Sydney Strocen have all been awarded with a prestigious Loran Award—a $100K investment for dedicated Grade 12 students pursuing an undergraduate degree. To date, 97 Shads have received the award. And like the rest, this year's recipients are changemakers to keep an eye on!
Anson leads a youth organization that offers creative therapy and workshops to children with disabilities. Dhanishta founded a youth art collective and volunteers at her local hospital. Heather spearheads an international school construction project and volunteers to help combat teen poverty. Lavan organizes clothing and food drives for local charities and founded his school's mentorship program. Sydney is part of environmental and social justice groups at her high school and volunteers at the Canadian Museum for Human Rights.
Learn more about these inspiring changemakers, as they reflect on their time at Shad and their plans to contribute to a brighter future: