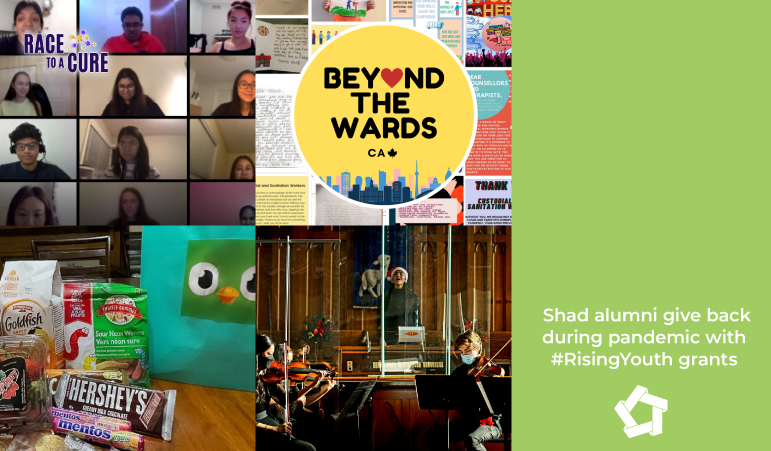 Shad alumni give back during pandemic with #RisingYouth grants
| February 22, 2021
Shad Stories
Categories:
Over the course of the pandemic, Shad alumni from across Canada have come up with creative ways to make an impact in their communities.
Shad2018 Harrison Gao is bringing music to residents at long-term care homes all across Canada. Shad2020 Linda Duong and Shad2020 Jacob Farrell are creating opportunities for youth in research and social welfare as part of Race to a Cure. Shad2017 Catherine Qi is collecting uplifting messages for underrecognized essential workers all across the country. Shad2019 Ryley MacWilliams is providing families with app subscriptions to help them learn a new language.
Shad isn't the only thing these change makers have in common. They are also all recipients of TakingITGlobal's #RisingYouth grant, funded by the Government of Canada under the Canada Service Corps initiative. #RisingYouth is a Shad partner that helps young people build Canada and develop life skills by giving back to their communities.
Just how did they give back? Click on the images below to learn more about these Shad alumni making an impact.