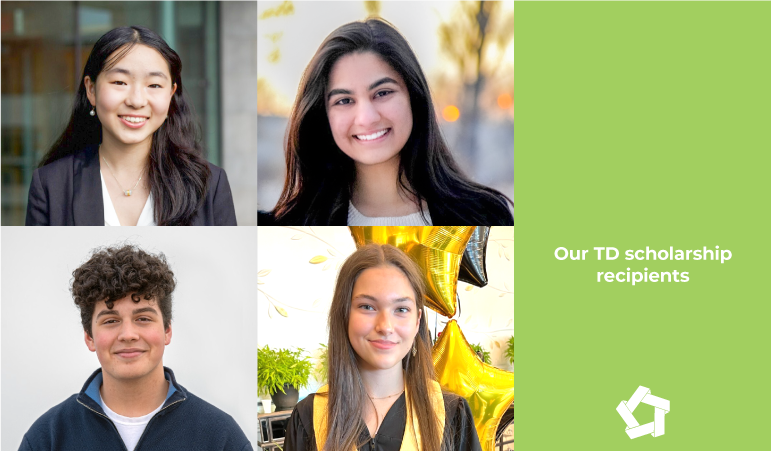 Community Changemakers: Reflections from TD Scholarship Recipients
| April 18, 2023
Shad Stories
Categories:
When Alisha Haseeb, Jordan Classen, Eunice Pu, and Sabrina Mogus, got the call this spring that they had earned a TD Scholarship, they felt excited, humbled, inspired, and grateful to have the opportunity to continue doing the work in their community that they feel so passionately about with new financial, and mentor supports.
Every year, TD awards up to $70,000 to students who have demonstrated a meaningful and lasting difference in their communities. The scholarship helps these students meet the cost of tuition and living expenses, as well as offering summer employment opportunities, peer networking, and mentorship.
Click on the photos below to learn more about some of these community changemakers as they reflect on their Shad experience and their plans to continue making an impact.