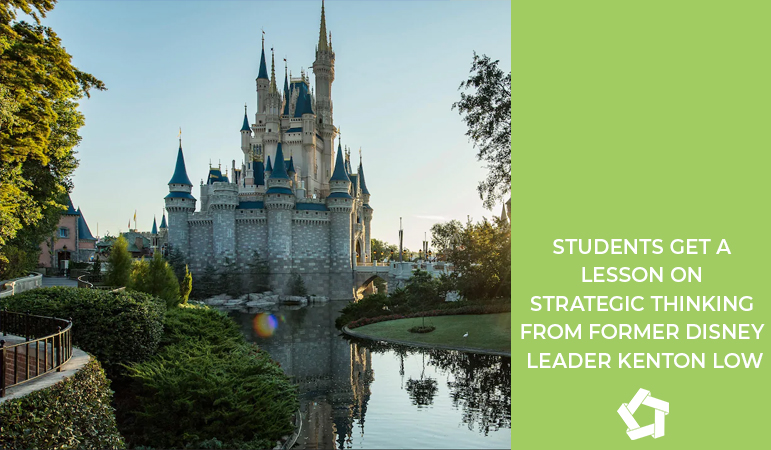 Students get a lesson on strategic thinking from former Disney leader Kenton Low
| July 31, 2020
Shad Stories
Categories:
Shad participants listened attentively as former Disney VP Kenton Low provided tips and tricks to weave the human element into design —a key element for this year's Shad design challenge. At Walt Disney Imagineering, Kenton led the international development that brought Disneyland to Hong Kong. And in the second week of ShadOnline, his keynote led Shads into real-world design thinking that has impacted the success of international businesses, such as Disney.
Walt Disney once famously said, "First think. Second, dream. Third, believe. And finally, dare." Since its inception in 1923, Disney has always thought differently. As a leader in design thinking, Disney is the gold standard of human-centric design and its many rewards.
"In the business world providing products and services that address customer needs are no longer enough. You truly have to think through what your audience wants and provide an experience that delivers on that," emphasized Kenton.
Creating these magic moments at Disney requires team members to consistently go above and beyond expectations. This idea dubbed "plussing" is integral to their internal mantra of making magic. For example, if the technology isn't available for a project, Disney will just create it. Disney's Imagineering department is home to over 100 patents in special effects, ride systems, interactive technology, live entertainment, fibre optics, and advanced audio systems.
Knowing your audience, compassionate empathy and fine-tuned brand personas are hallmarks of an effective design and marketing strategy. As Shads approach their design project this year Kenton emphasized the importance of understanding human-centric thinking and customer experience.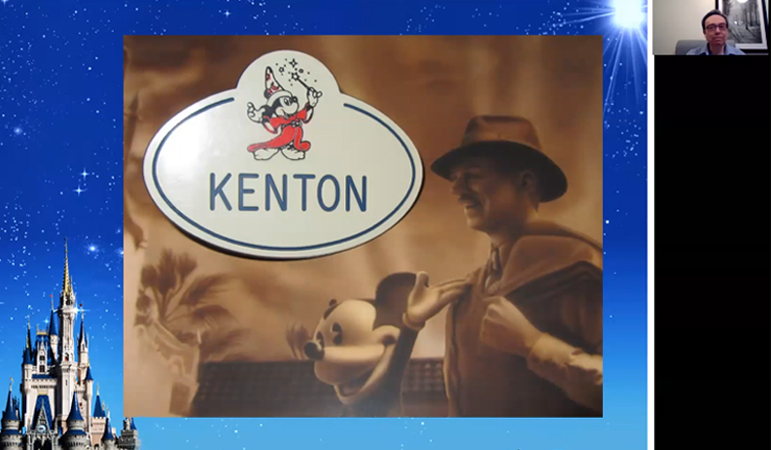 "There's a human element involved here because the solution we hope to be testing up there in space is going to benefit humankind. I hope my presentation provides a greater sensitivity to the question what difference are we going to make in the lives of who we are targeting."
Having always been an advocate for STEAM, Kenton wants more people to ensure the "A" is not missed. Recently he advocated for more consideration of arts at his son's high school STEM curriculum claiming, "The A is really important, it opens up the whole world of design in a bigger way."
Ritisha Jhamb a ShadOnline participant explains how a focus on the A of STEAM helped her see more design possibilities and future careers, "I've never really seen myself as the head of a company and that used to worry me but after Shad and looking at the world of STEAM I see so many more opportunities. Kenton's talk showed me how you can make a significant impact even from behind the scenes"
Ritisha's design team has established important bonds and crossed a variety of hurdles in designing their project. Now in their fourth week of the program students from across the country will pitch their design ideas to a panel of judges. One winning team will build and fly their experiment on a future flight of Blue Origin's New Shepard rocket.
"It's not just Shad that has pushed me, it's the people I've met and the connections I've made. It just goes to show that even in the most difficult circumstances you can still make these impactful connections and have extraordinary experiences. It really reinforces the Shad idea of not let anything stop you!"