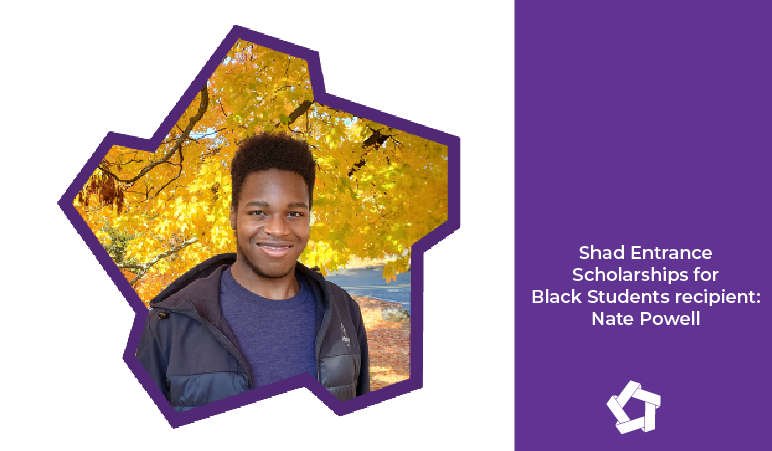 Shad Entrance Scholarships for Black Students- Nate Powell
| June 6, 2023
Shad Stories
Categories:
Q: Tell us a bit about yourself
I love science especially biology and computer science. I am a competitive swimmer.
Q: Why do you want to participate in the Shad program/What are you most looking forward to?
I want to create new things. I am excited for the coding, robotics, and science.
Q: What motivates or sparks your curiosity in STEAM and/or entrepreneurship?
My interest started when my uncle would talk to me about the technology used in the army. He served 20 years in the army. He knows a lot. Then he got me into drones. The Black Boys Code workshops motivate me to continue learning.
Q: How do you envision your future?
I have so many interests I want to explore. I might want to be an aerospace engineer, go into computer science, and become an Olympic Swimmer.
---
Want to meet the other Black student Scholars? Read their stories