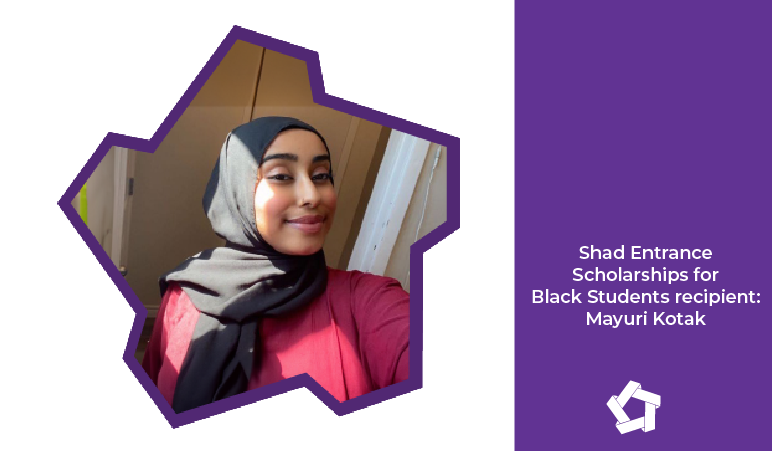 Shad Entrance Scholarships for Black Students -Mayuri Kotak
| June 6, 2023
Shad Stories
Categories:
Q: Tell us a bit about yourself.
My name is Mayuri Kotak. I am an immigrant from Nairobi, Kenya, and arrived in Canada in 2015. Most of my time is usually spent on studying and extracurriculars. I play sports such as volleyball and enjoy reading. My favourite book is ¨To Kill a Mocking Bird.¨ I also enjoy taking walks, hiking, and admiring nature. Despite having many hobbies, I prioritize community work because an extra helping hand can always be beneficial.
Q: Why do you want to participate in the Shad program/ What are you looking most forward to?
Shad aims to push students outside of their comfort zone and also connects youth who are like-minded, eager to learn, and innovative. Despite the academic advantages it provides, it also provides an adventurous/real-life experience by staying on campus. Shad has many benefits which I look forward to but I am definitely more excited to network with other students and just enjoy my experience at TRU campus, especially the scenery.
Q: What motivates or sparks your curiosity in STEAM and or entrepreneurship?
My motivating factor in STEAM is surgery. My passion to be a surgeon is what ignites my curiosity in the medicinal aspect of STEAM, especially about the human brain. I am fascinated by how complex the brain is despite looking so simple. I am curious about the psychological aspect of the human brain but also the biological. I love learning about brain disorders and the advancement of clinical research in the neurology field, hoping to participate in one myself.
Q: How do you envision your future?
In 5 years, I envision myself in Vancouver BC, living in my small apartment, sipping on an iced coffee, and pursuing a Medicine Degree. I also see myself going on hikes and setting up a small picnic spot with food and a book. In terms of community service, I see myself traveling to help volunteer in relief camps and also participate in neurology research.
---
Want to meet the other Black student Scholars? Read their stories