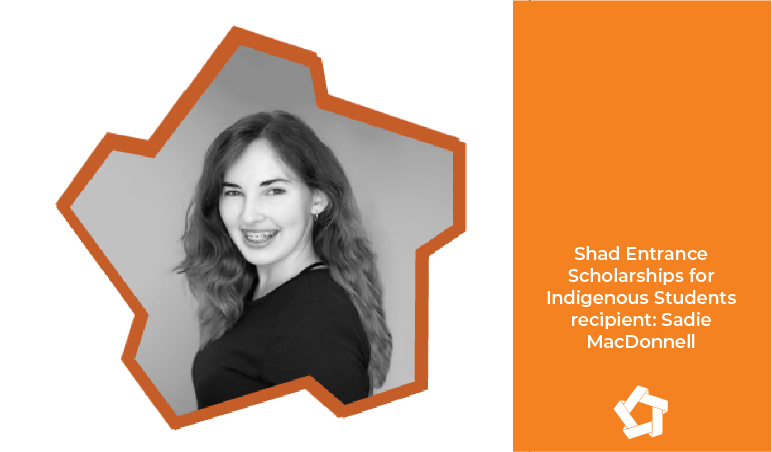 Shad Entrance Scholarships for Indigenous Students – Sadie MacDonnell
| June 5, 2023
Shad Stories
Categories:
Q: Tell us about yourself.
I'm from Corner Brook, Newfoundland and I'm 16 years old. I love to sing, dance, and act and I'm very involved in my local arts community. I'm Mi'kmaq and being in touch with my culture is super important to me, I'm passionate about issues affecting Indigenous peoples, such as MMIWG. Last year I worked with Amnesty International and organized an MMIWG fundraising concert that raised over $5000!
Q: Why do you want to participate in the Shad program/What are you most looking forward to?
I cannot wait to participate in the Shad program and to meet so many accomplished youth from across Canada. I'm also super excited to get to explore Montreal because I've never been there before.
Q: What motivates or sparks your curiosity in STEAM and\or entrepreneurship?
I love problem-solving, and that's what STEAM is all about! Sitting down with a good problem and getting to work through it, and that feeling when you finally figure it out, is the best. Entrepreneurship and STEAM give me a chance to express my creativity through problem-solving.
Q: How do you envision your future? I want to go to university outside of Newfoundland, to get a chance to explore more of Canada. Right now, I want to study Health Sciences, but that pretty much changes weekly! My ideal job is anything that involves communication and getting to work with people.
---
Want to meet the other Indigenous Scholars? Read their stories