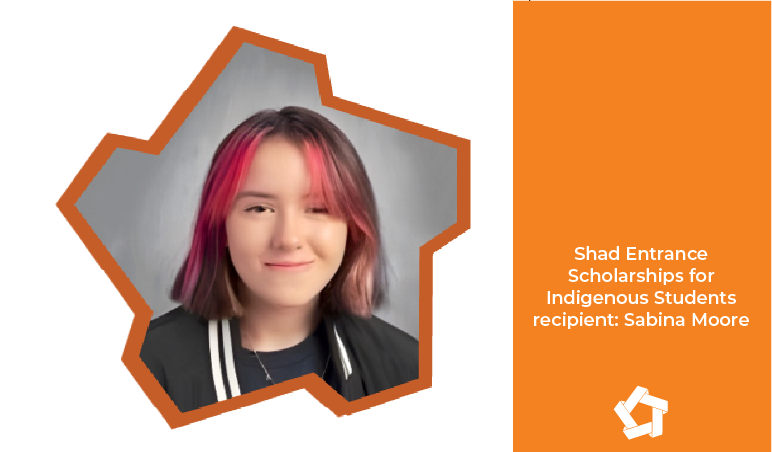 Shad Entrance Scholarships for Indigenous Students- Sabina Moore
| June 5, 2023
Shad Stories
Categories:
Q: Tell us about yourself.
My name is Sabina Moore and I'm 16 years old and I'm from a small reserve in Manitoba. In my spare time I enjoy reading and playing badminton.
Q: Why do you want to participate in the Shad program/What are you most looking forward to?
I want to participate in the Shad program because I think it would be a great learning experience for me. The program also seems like it can prepare me for university and give me an idea of what to do after I graduate high school.
Q: What motivates or sparks your curiosity in STEAM and/or entrepreneurship?
My main motivation that sparked my interest in STEAM and entrepreneurship was taking classes about it in school and becoming interested in it through those classes. I also took an interest in it because I thought I could learn new skills through it.
Q: How do you envision your future?
For my future, I envision myself graduated from university with a stable job that I enjoy doing. I plan to study law or psychology whenever I attend university in the future.
---
Want to meet the other Indigenous Scholars? Read their stories