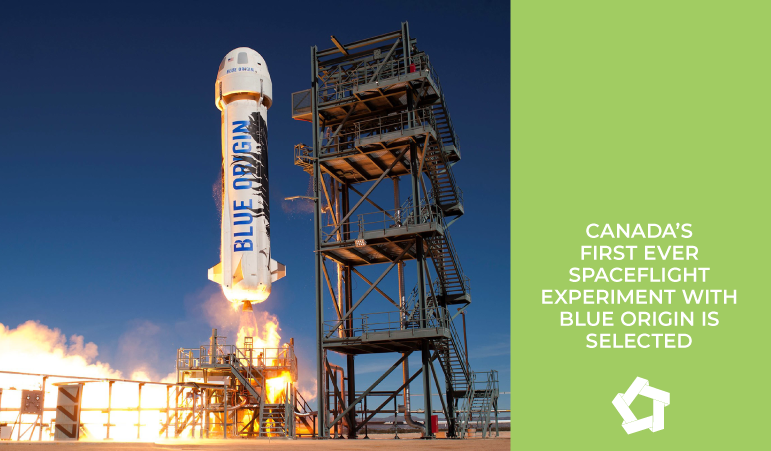 Canada's first ever spaceflight experiment with Blue Origin is selected
| September 28, 2020
Shad Stories
Categories:
In July, ShadOnline kicked off with a mission that united youth with an eye for curiosity and a passion for STEAM. The task? Design a microgravity space experiment in a meaningful and creative way that uses space as a research platform, and brings value to the scientific community. And of course, the key characteristic of all Shad design challenges—to have an impact on humankind—was at the forefront.
Sixty-two teams took on the challenge, proving their ability to adapt, innovate, and come together under one common goal. They worked with mentors and engineers, learned from experts like Andrea Yip from Luna Design and Innovation, and united in virtual pan-Canadian teams despite the circumstances. Check out the Shad2020 Online Design Project Gallery to view all 62 student microgravity projects.
"There's things you know, there's things you don't know and there's things you didn't know that you didn't know. It's that last bubble I think the Shad2020's really learned about this summer," says Justin Lim, a Program Director for the online program. "I don't think they knew they could do something this great over a four-week virtual program."
A judging panel full of mentors, Shad representatives, and industry experts evaluated the final projects based on their impact, scientific merit, technical feasibility and project plan.
And after sifting through all the advanced designs and incredible ideas, the final team is being revealed.
We're excited to announce that Team Mous4Inc's experiment "Investigating Polyurethane Foam in Microgravity" will see their payload burst into space on Blue Origin's New Shepard rocket.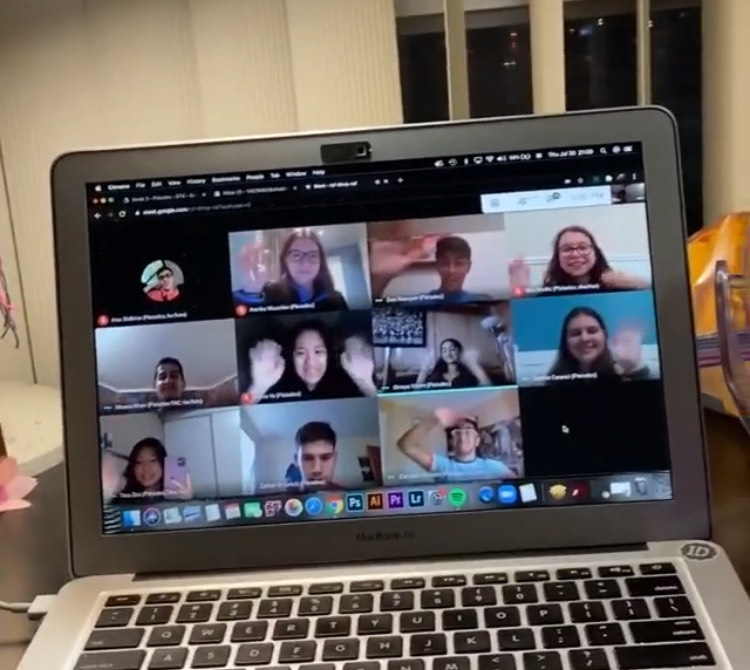 Their project will test the thermal resistance and strength of a polyurethane foam developed in in space during their experiment.
"It's one thing to think of a project, write about it, and make it look beautiful on paper. But to actually do it, make it, and send it, with the help of people from all over Canada that are so many kilometres away from me, that would be an honour," says Shreya Voore, one of the students behind the project.
The group settled on the experiment after one of their teammates brought up the idea of sending silly string to space. Quickly, their minds started unravelling. What would it look like to send foam into space? Has any research been done with foam in microgravity?
They learned about a fluid experiment performed by the European Space Agency that looked at the formation of foam bubbles in space. They found these bubbles were more stable in microgravity than on Earth, proving it's possible to create more stable foams in reduced gravity environments.
"We thought, what would happen if we applied this concept to solidified foam? Foam that solidifies in a short amount of time."
Since foam has a ton of different applications—from implants and prosthetics to construction materials and auto parts—they thought this was a perfect experiment that could provide insights that will benefit humanity in the future.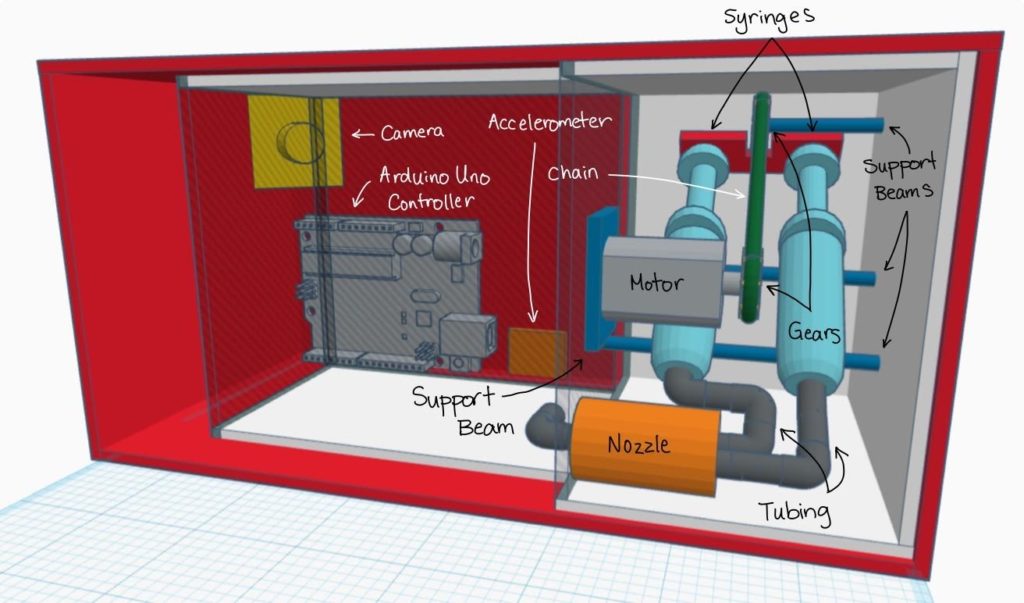 Shawna Pandya, a Canadian physician and scientist-astronaut candidate with Project PoSSUM (Polar Suborbital Science in the Upper Mesosphere) will mentor the team as they prepare for launch.
Dr. Shawna Pandya is the Principal Investigator of the project and will help guide the team through different "technology readiness levels" like planning, building, iterating, and ultimately testing the payload.
"That's NASA's approach, and I think it's perfectly fitting to think of the design phase of this payload in terms of flight readiness level."
She says the team will encounter a lot of what-if scenarios as they're building and testing the payload. Teamwork is essential for a smooth flight.
"I really hope that whatever happens this will be an amazing experience, lesson and memory for this team…," says Dr. Pandya. "The fact that they say they got to send something in space, the fact that they're doing work at this stage is really impressive."
We wish this team the best of luck in this next phase of their Shad2020 adventure!