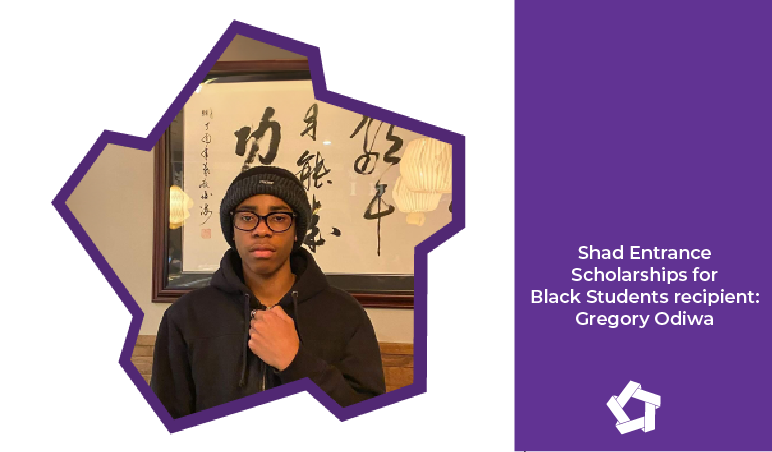 Shad Entrance Scholarships for Black Students – Gregory Odiwa
| June 6, 2023
Shad Stories
Categories:
Q: Tell us a bit about yourself
I was born in Nigeria, and I moved to Canada in 2021. I am currently doing calculus, social studies, chemistry, and physics, trying to work towards my dream of getting into the University of Waterloo or University of Toronto
Q: Why do you want to participate in the Shad program/What are you most looking forward to?
I enjoy problem solving and I think the opportunity to work on solving an issue with like-minded people will be a precious experience. I am also very much looking forward to having an independent university experience away from family.
Q: What motivates or sparks your curiosity in STEAM and/or entrepreneurship?
My curiosity in STEAM is motivated by my obsession for a green future and I have decided that the best way I can contribute to solving the issue is through STEAM in environmental engineering.
Q: How do you envision your future? For the future, I see myself working with other engineers and scientists to implement technology that'll enable us to eliminate our negative impact on the Earth and allow other creatures in our biosphere to flourish.
---
Want to meet the other Black student Scholars? Read their stories