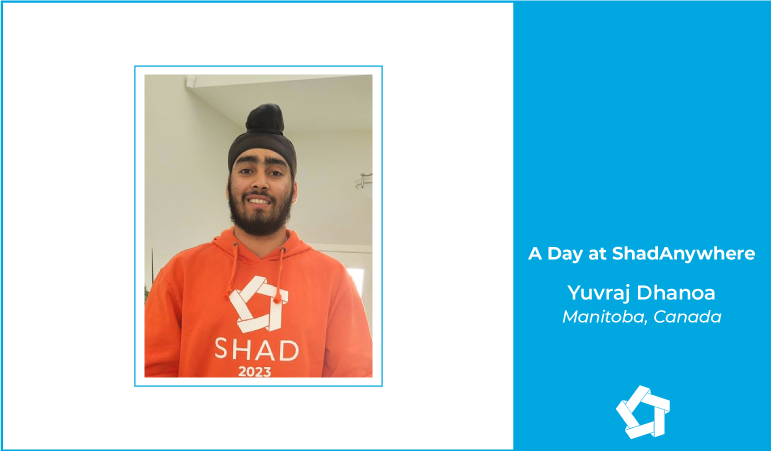 Yuvraj Dhanoa
| October 11, 2023
Shad Stories
Categories:
Yuvraj Dhanoa (He/Him) is a grade 11 student from Winnipeg, Manitoba. Yuvraj wanted to attend ShadAnywhere so that he could experience the benefits of an enriching STEAM program while maintaining his volunteer commitments close to home. He shares what an exciting day at ShadAnywhere has to offer, in Canada's Central Time Zone.
I wake up, get ready, and make some breakfast before Shad. I usually have some time before I have to sign in online to the Zoom meeting, so I like to go over the calendar, and get prepped and excited for the day to come.
I log on to ShadAnywhere and the facilitators always start the day off by playing some of everybody's favorite songs. We had spent some time during the first week of Shad in small groups to brainstorm everybody's top 10 songs, then a Spotify playlist was made with the 100 best songs. Starting the day off with music really sets the mood for the day and would really help me get fueled and energized, and in an environment to learn. After the music there would always be a fun question such as, "If you had one superpower what would it be?" These questions really sparked my interest and creativity. After that, we would go over the schedule for the day.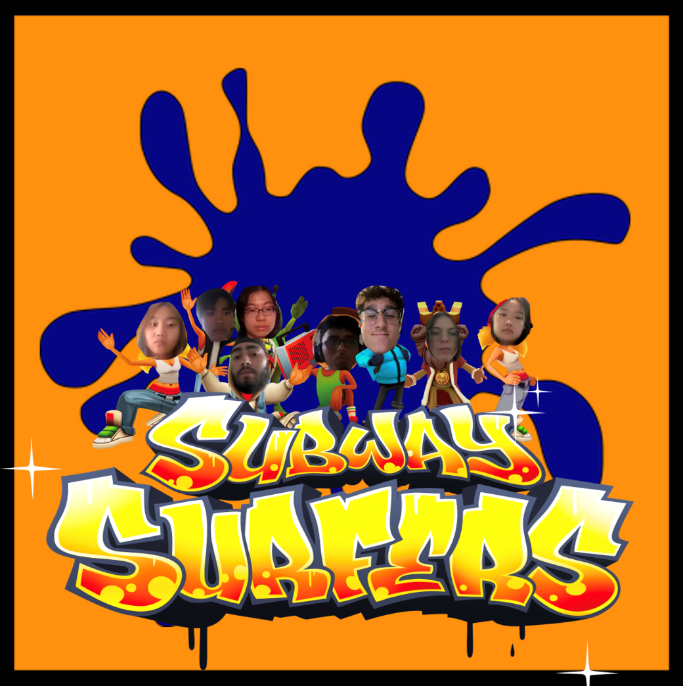 Design Time! Each year at Shad there is a design group project that focuses on creating a solution to solve problems that people face. This year my design team asked the question, "How might we design a living space for low-income individuals living in harsh conditions in order to improve quality of life." The problem that we were trying to solve was unaffordability in BC, specifically near Vancouver. Our solution was an underground subway station that would connect smaller cities to Vancouver, incentivizing people to leave higher density areas and live in other cities that would be more affordable, while still having a transportation method to get to Vancouver for work or other reasons. The design project gave me a great opportunity to meet so many people that are like minded, and it was super fun working on the project with them. I gained skills such as working in an online environment, working in large groups, ideation and execution. I really enjoyed spending time with my design team.
We take a break, and I usually use this time to take my eyes off the screen and eat my lunch. I also use this time to reflect in my Shad notebook. I find that this really helps me collect my thoughts especially after I hear such great ideas from my design session.
Everyday we usually have at least one virtual field trip or presentation. I really enjoyed these because it helps me think of all the different future career paths I could pursue, and it also is a great opportunity to learn about things I have never thought of before. Some of the presentations I have really enjoyed were the Islamic architecture presentation by the Aga Khan Museum. In this presentation we learned about what some ancient Islamic cultures would use as materials, and how Islamic designs were actually created based on weather conditions and the materials that they had most available to them. We also learned about muqarnas, which are a design in buildings that many Islamic architects would use to decorate the semi-circular shaped roof tops. We were given templates to create our own muqarnas at home.
Another presentation I really enjoyed was a presentation that looked at math, and geometry. In this presentation we were given the chance to create our own 3d model shapes, it was very hands-on, and I loved interacting with the other Shads to talk about how difficult, or easy some of the shapes were to make compared to others. (Image of geometry presentation)
Another Break! This break is usually shorter and just gives me a little time to relax, re-energize and get prepared before the next session starts.
This is when we would usually have "connect" sessions, or "Shad meets". Connect sessions are opportunities for us to pick a topic we were interested in and learn more about it from a facilitator. This is a great way for me to try something new and meet new people. One of the connect sessions I really loved was an Origami connect session. It was a way to bring out my creative side, and I really enjoyed learning about the history of Origami and how much attention to details you need to have. I think it's amazing how you can create pretty much anything by folding paper in certain ways.
The "Shad meets" were a chance for us to meet facilitators and learn more about university programs. As someone who is very interested in lots of things and doesn't really know which path in university to follow, these sessions were a great way to learn more about universities and programs from the facilitators who themselves are university students. 
This is closing time. During this time, we take some time to reflect over the day and everything we learned. We also get a sneak peak into what the next day has to offer.
ShadAnywhere has come to an end for the day, I usually use the rest of the day to do some entertaining, and physically active like playing basketball, going to the gym, or going on walks with my family, then it's time to eat dinner and then sleep time so that I am energized and fueled for another wonderful day at ShadAnywhere.