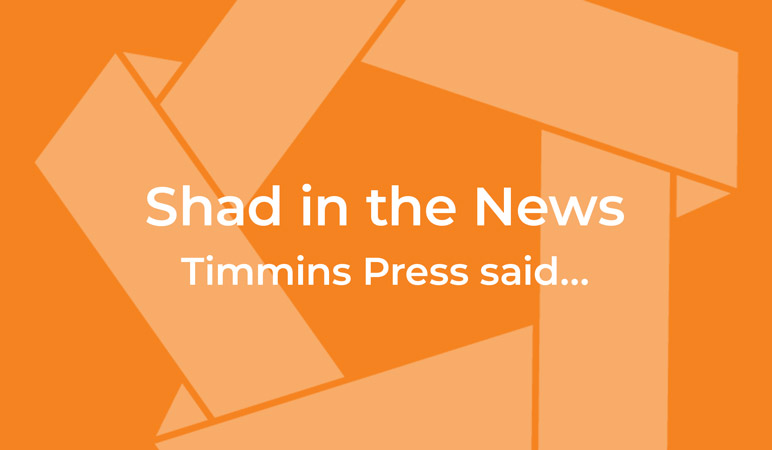 Two 'exceptional' students accepted at entrepreneurial program
| March 21, 2019
In the News
Categories:
March 21, 2019 – Timmins Press
A second Timmins student has been accepted into an exceptional-student entrepreneurship program for those excelling in science, technology, engineering arts and mathematics (STEAM). This is the first SHAD student from Thériault since 2005.
Last month, the Northeastern Catholic District School Board announced O'Gorman High School student Mya Dolanjski had been accepted into this year's program.