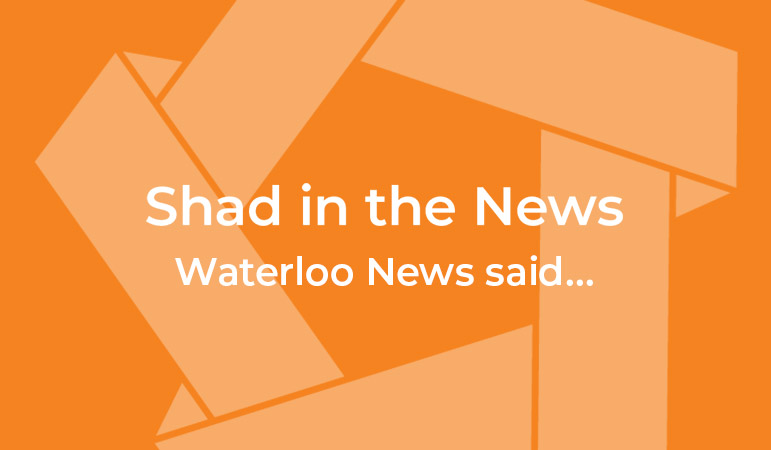 'Truly an awesome feeling' – Experiment built by engineering student Olivia Ye set to blast into space on a Blue Origin rocket
| August 31, 2022
In the News
Categories:
An experiment inspired by Silly String and built by a first-year engineering student at the University of Waterloo is scheduled to travel into space today aboard a Blue Origin rocket.
Olivia Ye, who is studying mechatronics engineering, was still in high school in her hometown of Newmarket when she participated in an online Shad Canada program two years ago that will culminate with a launch in Texas.
"Knowing that something you made is being sent to space is truly an awesome feeling," she said.
Ye was on a 10-member team of high school students that won a challenge during a Shad program in the summer of 2020 to develop a research experiment to be conducted in microgravity aboard New Shepard, one of Blue Origin's reusable rockets.
Competing against 600 other students from across Canada, Ye and her teammates started out brainstorming around the use of Silly String, but couldn't come up with an experiment to meet a requirement that it have both scientific and social impact.