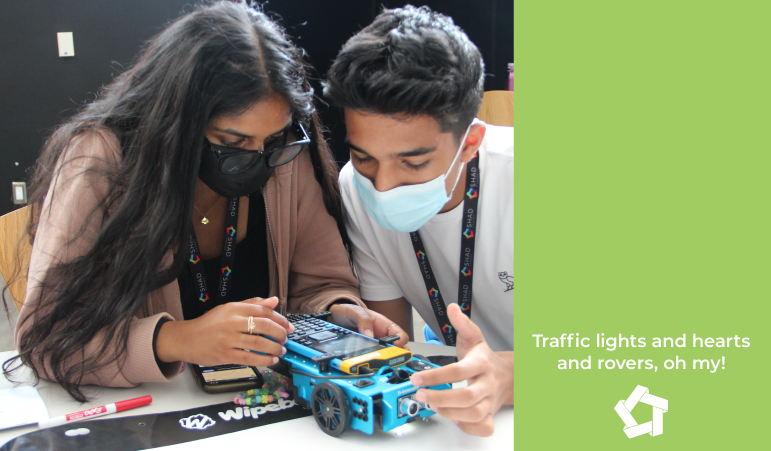 Traffic lights and hearts and rovers, oh my!
| July 26, 2022
Shad Stories
Categories:
The Shads huddled over the first exercise of their Texas Instruments workshop are mostly chatting amongst themselves and engaged in their work, but occasionally a cry can be heard breaking through the din: "I got it!" or "That is so cool!" Who can help but smile at these outbursts when you know that they come from having just used numbers and words to turn on a physical light? Welcome to coding.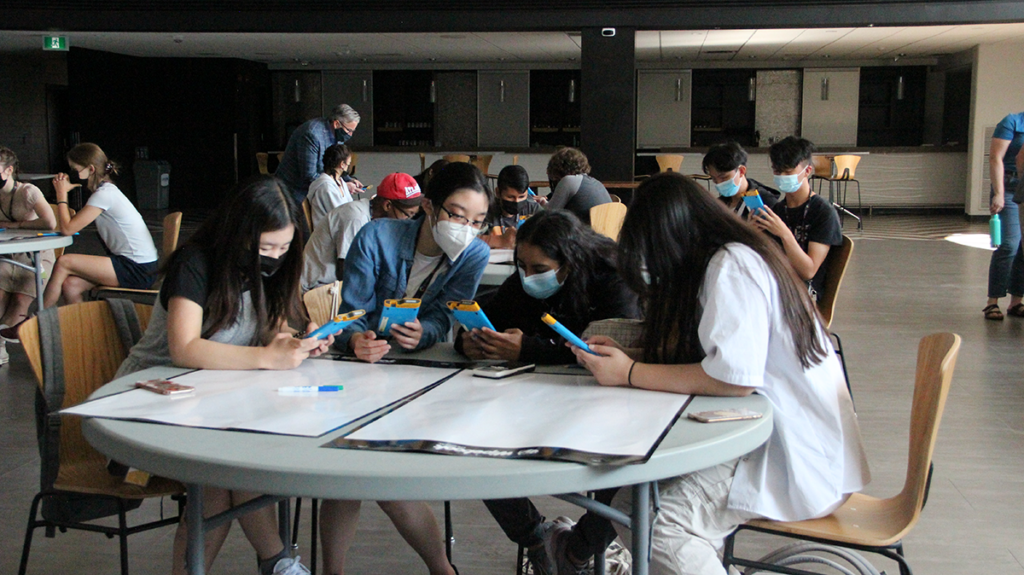 The workshop is a regular presentation by Texas Instruments, making its way across 17 Shad campuses this summer. At the Toronto Metropolitan University (TMU) campus, the session was led by teachers Anthony Meli from Lakeshore CI in Toronto and Paul Alves, a resources teacher in the Peel District School Board. Moving through a series of increasingly difficult coding challenges, the program starts with an overview of commands needed to create a short program in Python that would calculate the angles in various sided shapes. Participants use handheld devices that look like large calculators to program and run scripts, receiving instructions and templates from the instructors at the start of each exercise. From the simple script, they work up in complexity to programming a light box, then simulating electricity in a heart, to finally operating a small rover.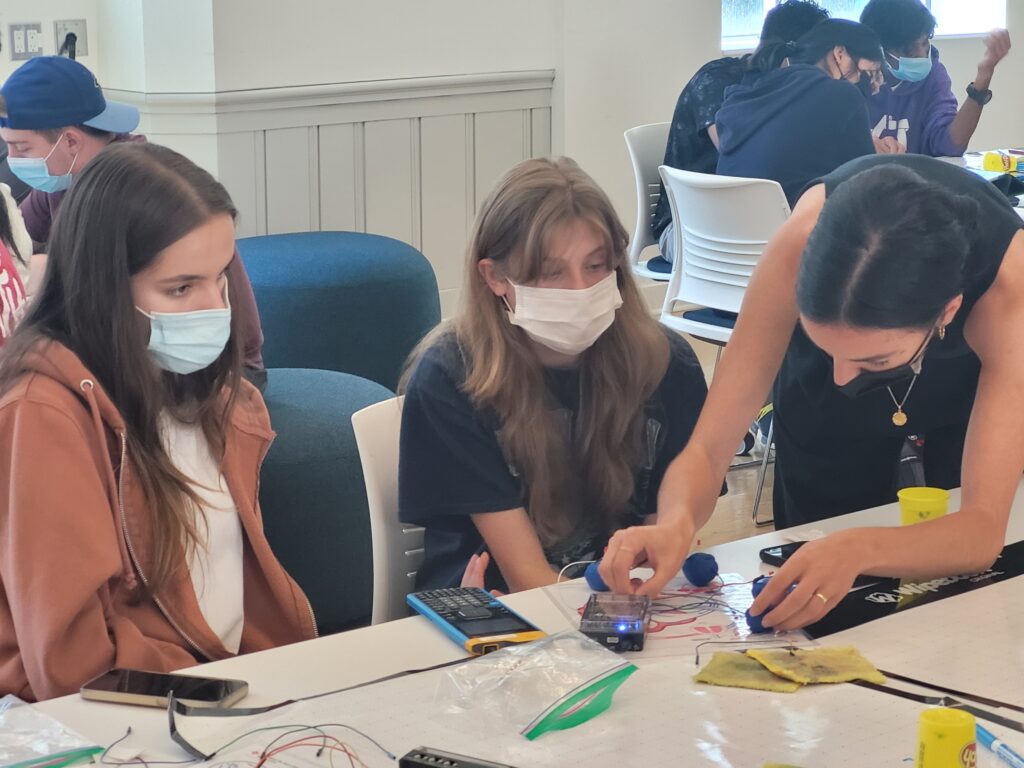 Adrienne Albert from New Brunswick had no experience with coding before the workshop, and says she was surprised at how much she could learn in an afternoon. "I wasn't expecting to get as much out of it as I did. I was happy with how much I learned: it was a lot more than I thought I could achieve," she says. "Now I'm thinking of joining a coding class to see if I can learn more."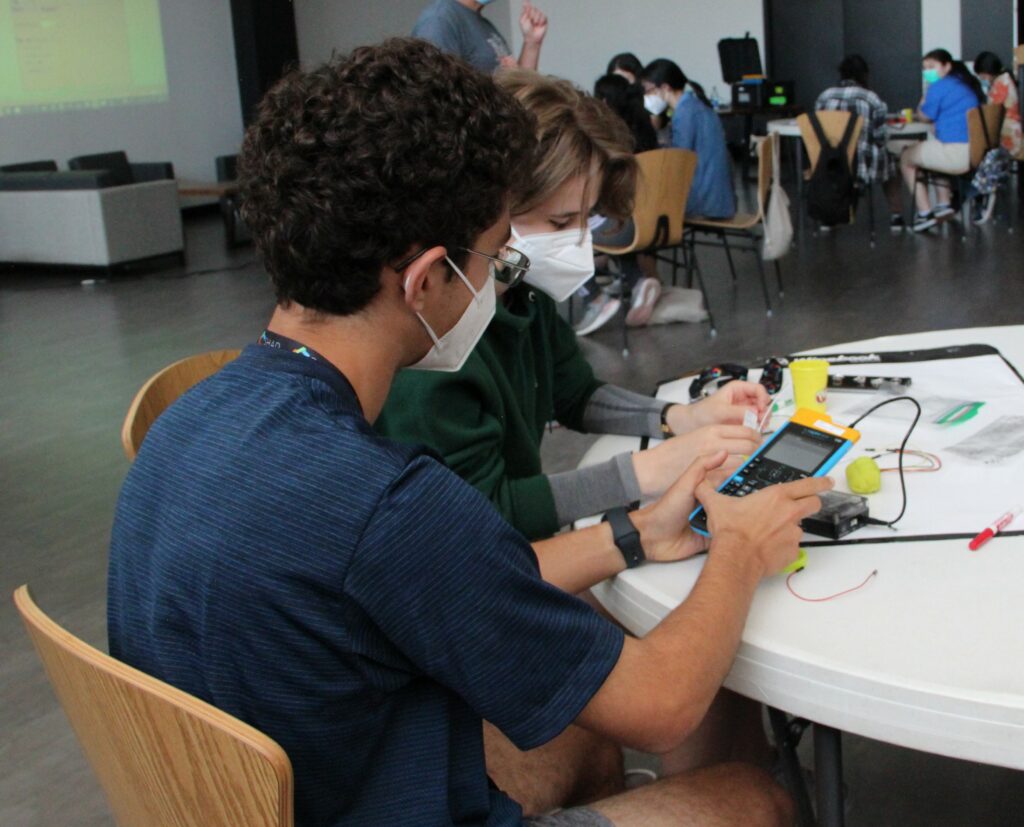 In the second exercise, students attached their TI calculator to a light box with various lights to light up, and in the third they used play dough and LED lights to simulate the circuit system of a heart. Even those with coding experience were engaged by the opportunity to work with these physical devices. Jasmine Li from Ottawa is involved in her community robotics team, but says the opportunity to work with physical elements made this experience special. "It's been fun and interactive. It's cool to see calculators that we associate only with math used here, to see the coding in action," she says.
Saryu Rawaley from Pickering, Ontario, who says she almost brought her own Texas Instrument calculator to the session, was impressed by the physical elements too. "I was really excited about today's session. I've been coding for a while, but I've never been able to work with hardware and robots like this, so experiencing how those are linked to programming are great."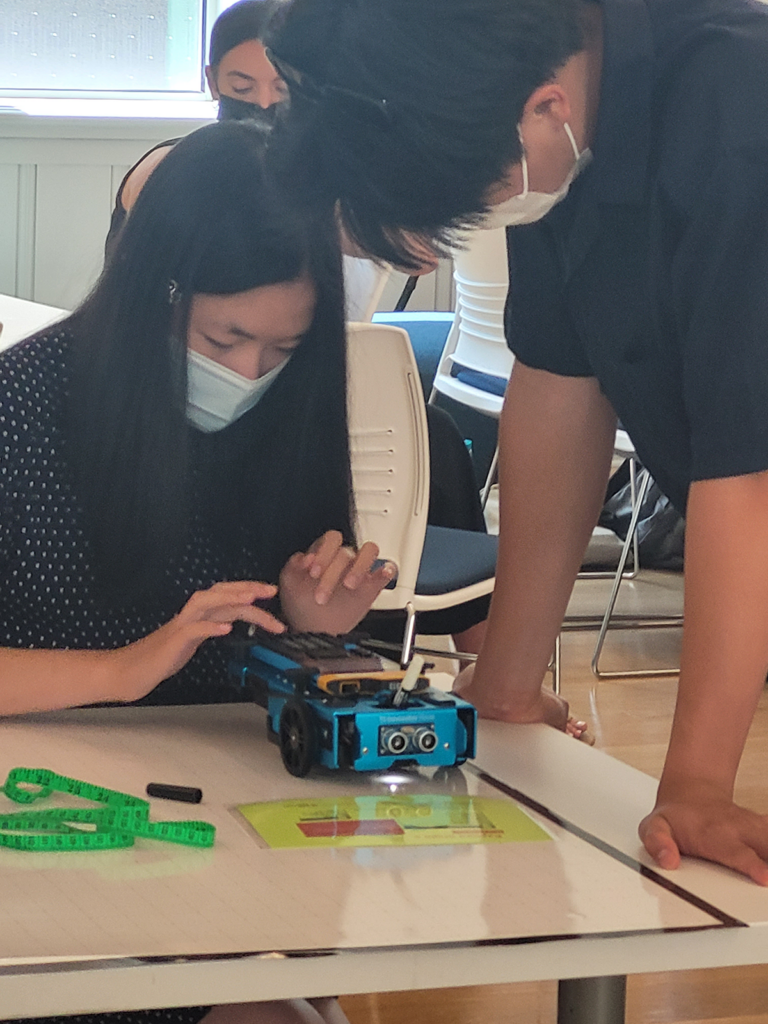 In the final exercise, students worked on making rovers move and even draw shapes. Tyler Matzen from Salt Spring Island, British Columbia says he was interested to learn a new programming language as well as use the tools. "I've done other coding workshops before but I've never done Python and especially with the calculators. I especially liked interacting with the robots and drawing houses," he says, adding that he'll probably seek out more opportunities to explore Python.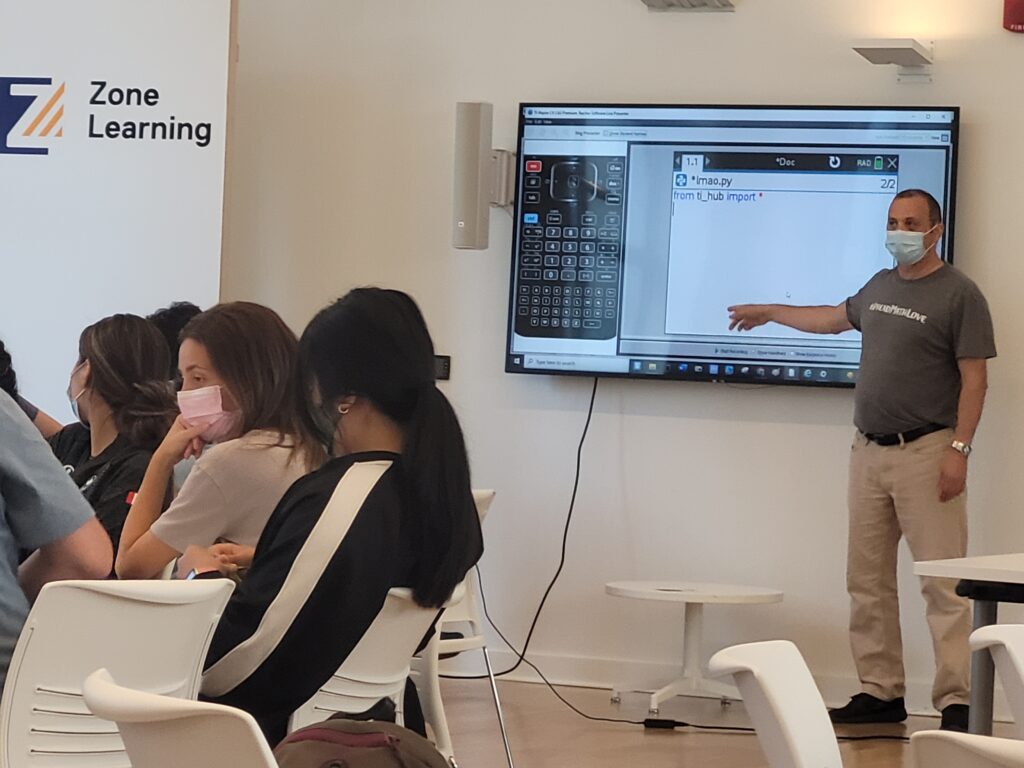 Facilitator Anthony says that he enjoys seeing students gain confidence as the workshop progresses. "This workshop provides a gentle introduction to coding so even students who don't know how to code can learn. Slowly they begin to work autonomously and it draws out their creativity. They have a ton of fun." He adds that it's even rewarding to see his own importance diminish as participants start to figure things out on their own. "What I like about these activities is that students have a gradual release of responsibility and they get very self-sufficient, to the point where they almost don't need us – we give them a task and they run with it. It's the best kind of learning when it's all student-centred."