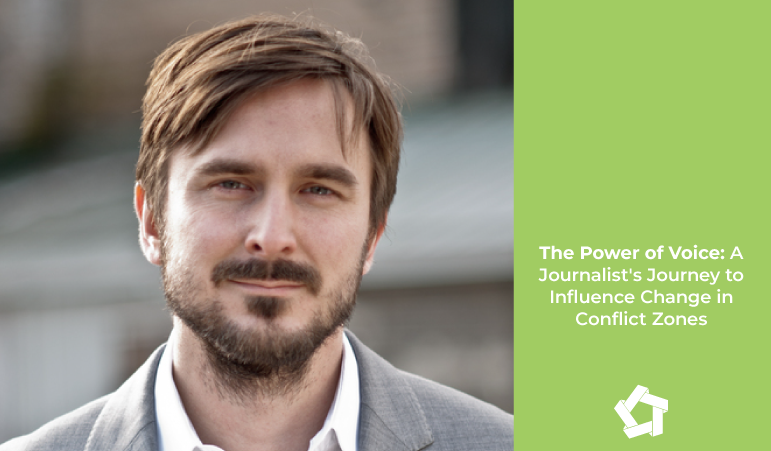 The Power of Voice: A Journalist's Journey to Influence Change in Conflict Zones
| May 2, 2023
Shad Stories
Categories:
Growing up in a rural community in Ontario, Graeme Smith could hardly have imagined that one day he would be touring the battle fields of Afghanistan, running between competing sides of the conflict to report the events to the world as a foreign correspondent for The Globe and Mail.
Yet, in the summer of 1997, he says his worldview began to expand when he entered the Shad program at Trent University where he was challenged with new ideas and ways of approaching problem solving. "Shad was really a window into new worlds. I was coming from a modest background in a rural part of Canada, and Shad was a gateway into a world of different kinds of people working on different kinds of things."
At Shad, Graeme was introduced to kids who shared his love of learning and thinking creatively. "The thing I remember most about Shad is being tired from being excited all the time. We would all just stay up late, talking excitedly about what we had done that day."
Being surrounded by other highly motivated kids taught him to recognize his own strengths, which led him on a path pursuing a career in the humanities. "Being surrounded by other bright kids helped me to realize what I was actually good at… this drove me towards journalism, recognizing that my strengths were writing and that type of inquiry."
The work placement Graeme obtained through Shad at the Canadian Innovation Centre helped to solidify his desire to pursue this path, providing him the opportunity at a young age to develop his skills at writing reports and conducting research, skills that have proven invaluable throughout his career.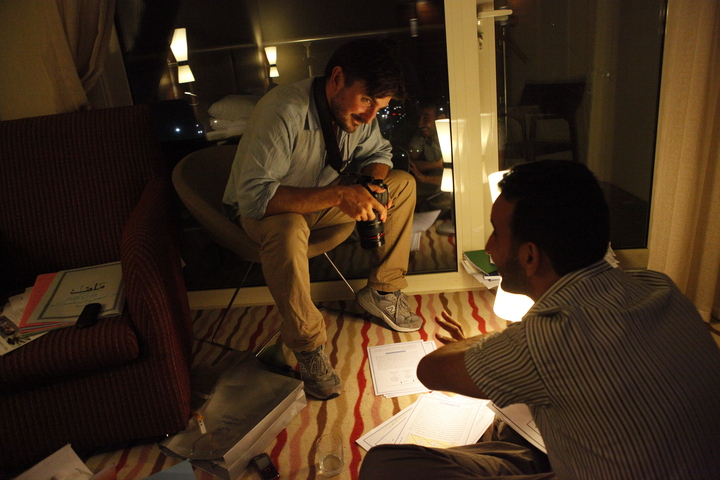 Graeme attended the Toronto Metropolitan University's School of Journalism and worked as a correspondent for the Globe and Mail in Winnipeg soon after graduation. He then worked as a foreign correspondent in Moscow before volunteering for an assignment in Afghanistan, where he spent three and a half years. During the NATO intervention, Graeme was the only full-time Western correspondent in southern Afghanistan.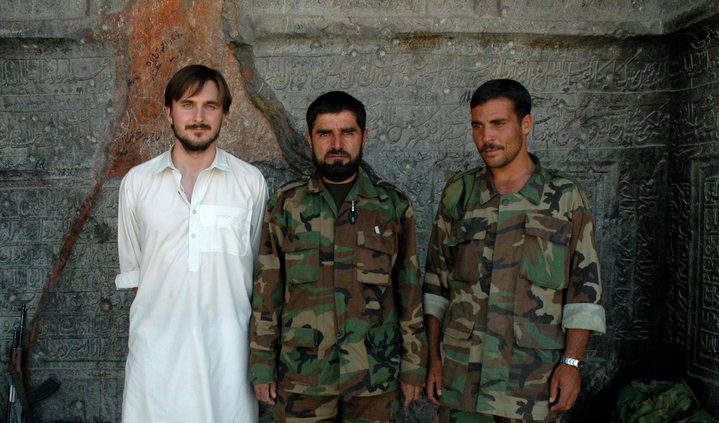 Though he hadn't initially sought out a career as a war correspondent and found that he did not enjoy the occasional jolts of fear that result from being in a war zone, he knew the position offered him the opportunity to write articles aimed at policymakers who could solve problems and influence change in the region. Finding solutions to problems is something he feels passionately about, which he attributes in part to his time at Shad.
"Shad got me interested in designing solutions to problems, and I realized that the solution to things aren't purely technical. If you want to solve the problem of global warming, you can't just build a better widget, you also have to design the right policy. So, I felt seeking those non-technical solutions was a way I could be really effective, becoming interested in journalism and politics and pursuing the answers to problems that way."
After leaving Afghanistan, Graeme took some time off to take stock and reflect on what he had experienced, and to write his award-winning bestseller The Dogs Are Eating Them Now: Our War in Afghanistan. His documentary "Ghosts of Afghanistan" was released in 2021 and won a prestigious award from the Academy of Canadian Cinema and Television.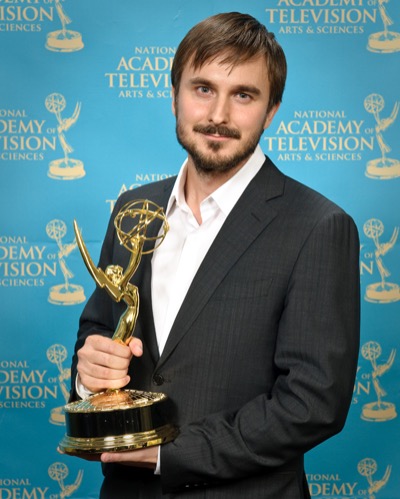 Graeme describes his time in Afghanistan as a real education in how the global system works. He became frustrated by the disconnect between policymakers in the rich world and the outcomes on the ground in an under resourced world. He was dissatisfied with the way many policy institutes were formulating ideas about how to address the significant social and political issues he had witnessed firsthand, and a lack of those at the top empowering local voices to inform the problem-solving process. This motivated the move to his current role as a senior consultant for the International Crisis Group (ICG), an NGO that covers more than 50 conflict situations around the world and gives advice to governments and international organizations that helps shape policies and find solutions for a more peaceful world.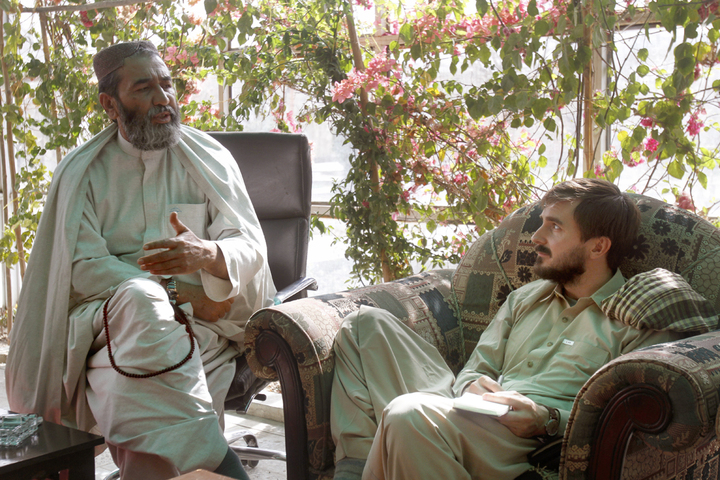 Today, he finds himself driven by the same questions of "what's going on and what should we do about it" that captivated him as a teenager. And he continues to use some of the same problem-solving strategies from the Shad program: focusing on the problem that needs to be solved and finding the skills, people, and tools needed to solve it.
In looking back over his career and where he came from, Graeme feels grateful to have been given the opportunity to attend Shad.
"One of the great things about Shad is that it was available to a poor kid. Shad had a program for helping kids like me. We need to be mindful that when you have a so-called success story like mine that it's not only because somebody is talented or hardworking, that it is a result of social policies that were hard fought and hard won over a really long period of time and need to be protected."