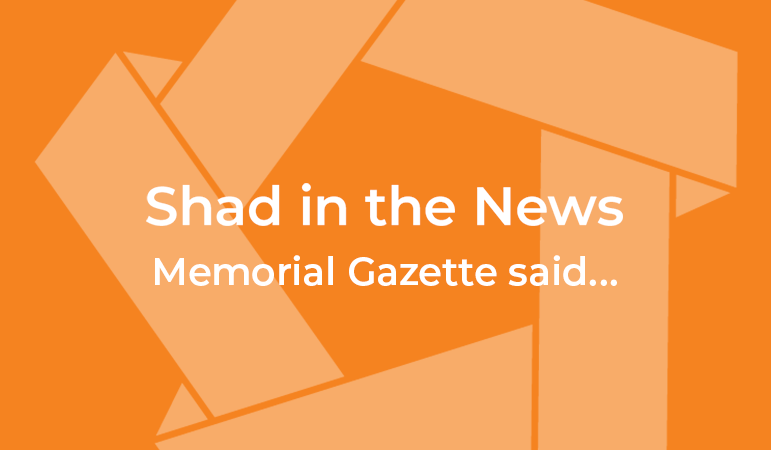 Take on the impossible
| July 28, 2021
In the News
Categories:
Shad Memorial takes summer school to a whole other level
Fifty-six high school students from across Canada have been selected for Memorial University's cohort of the annual Shad program.
For four weeks in July, these bright minds are provided with a pre-university experience and take advanced lectures and enrichment opportunities in entrepreneurship and STEAM (science, technology, engineering, arts and mathematics) subjects.
Applicants are selected based on their academic accomplishments, community involvement and accomplishments in extra-curricular activities. The chosen participants are assigned to one of 20 host universities across Canada.
Typically, the program would take place on campus. This year, the students, hailing from eight provinces and one territory, are attending a virtual program for six hours a day.
Nobel Prize-winning speaker
Some of the highlights so far have been hearing from Memorial University faculty, Nobel Prize-winning speakers and other influential members of the community, like Brendan Brothers of Verafin. There have also been virtual field trips and team-building activities.