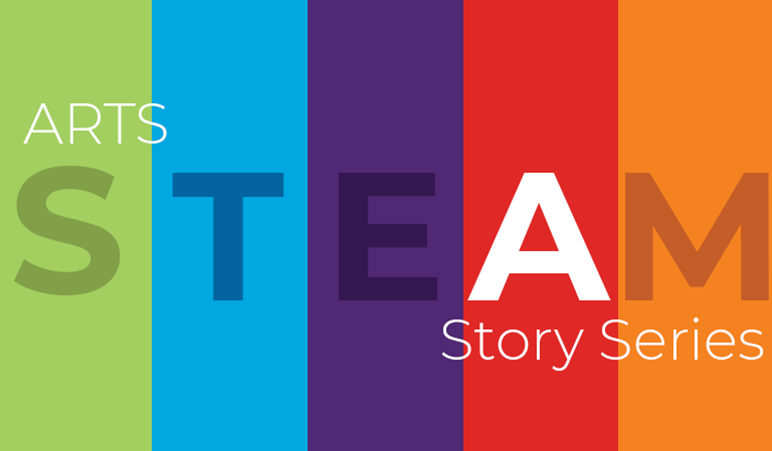 Arts: Whether she was in Lebanon or Saint John, NB, Alaa Al Rajeh always pursued art and inspired those around her
| October 16, 2019
Shad Stories
Categories:
Alaa Al Rajeh has drawn hundreds of pictures, painted countless canvases, and snapped plenty of photos. But between the doodles, portraits, and beautiful landscapes, there's one piece she says stands out above the rest—a picture she drew before her family moved to Canada.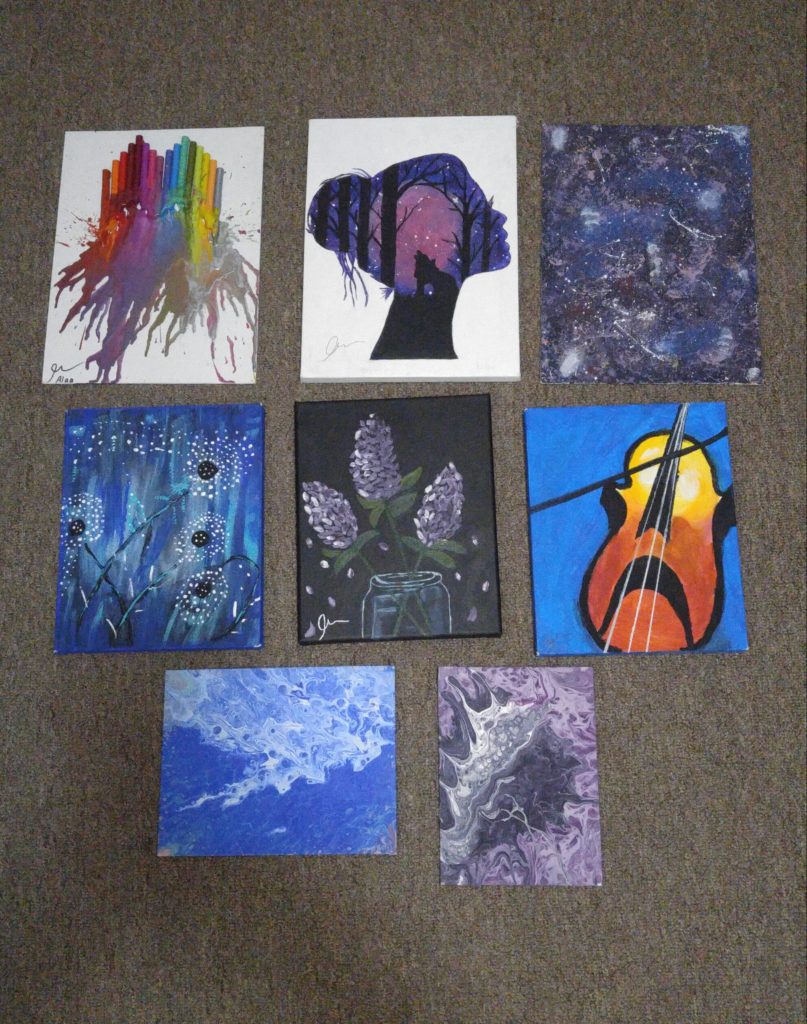 She sketched it at their last immigration interview in Lebanon, nearly two and a half years since her father completed their first round of lengthy immigration paperwork. While her parents answered questions, Alaa and her four siblings were given paper and pencils, the interviewer telling them they were free to create whatever they wanted.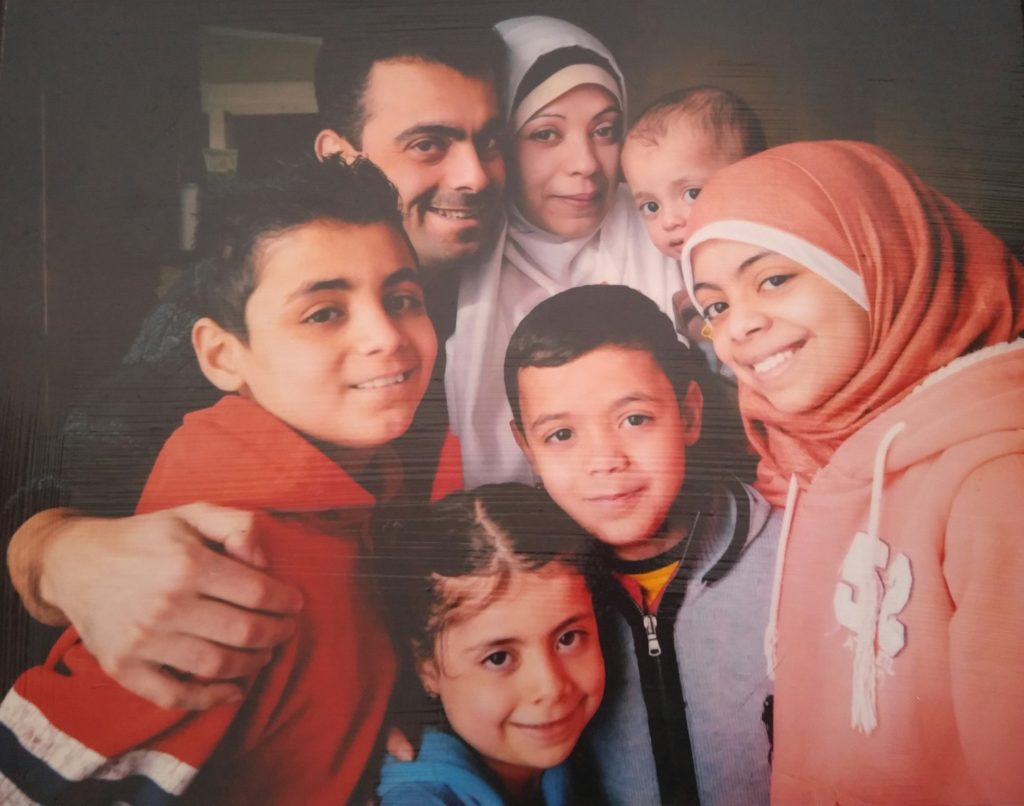 Alaa drew her family in a plane and traced a small square in the bottom corner of the page.
"Can you explain what this picture means," Alaa recalls the interviewer asking.
Pointing at the square, she said, "This is the way we are living here…"
The square represented the small, cramped room in Lebanon that she called home for about 5 years. They moved there when Alaa was 8, about two years after the war started in Syria.
Then Alaa motioned to the plane.
"And this is going to be the future."
Safety in Lebanon was obviously a concern, but Alaa says they left mainly because of her mom's expensive medical treatments.
"That was the picture that will stay with me forever. I have a special memory because then she told us that we would get another call and you'll get your visa for Canada."
And in 2016, Alaa's family arrived in Saint John, New Brunswick.
She says one of the largest challenges was learning English.
"It was very hard because I'm an outgoing person, but when you don't have a language and want to do stuff and act in the community, the only wall that you face is the language. It was definitely very hard for me to connect with other people, but I said, 'This is it. We're going to live here for maybe the rest of our lives, and I need to work on my English.'"
She said it took almost a year until she felt comfortable speaking English and was happy to find friends who would let her talk and make mistakes.
"It would have been harder for me if I had someone to translate. It was a blessing to not have someone with me because I could push myself and try to talk to other people. If I had someone with me, I would just rely on them to translate and help me."
Going into grade 11, Alaa is still passionate about art. Now she uses her cellphone camera for photography and does oil and watercolour painting.
"I do take art classes in school, and if I had the opportunity to do art classes outside of school, I would definitely go and join."
Alaa also works on her art at Pathways to Education, an organization that supports youth from low-income communities through activities like tutoring, mentoring, and networking.
As part of the program, she organized a fundraiser for a local pediatric hospital, selling her artwork and photography at school, public events, and businesses.
"I was very happy to do it and after selling the artwork and photography I raised $350…" says Alaa. "I would like to do something like that this year or next year."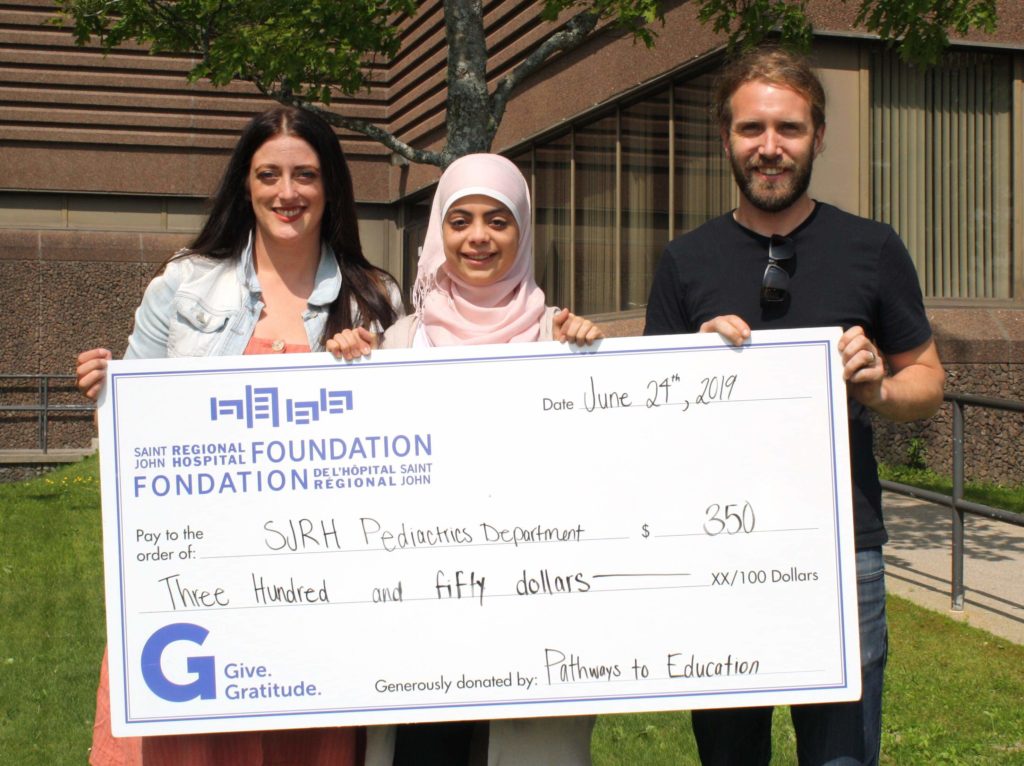 She first learned about Shad at Pathways to Education. She saw a poster on the wall and was encouraged to apply.
"I had a friend at school that went to Shad last year, and I told her, 'I don't know, I'm nervous. Should I apply to Shad? Or should I not?'… She was very happy that I asked her about Shad. She told me that it was worth applying."
After getting accepted, she says her parents were excited, but a little nervous because it would be her first time alone on a plane.
"They went through the paperwork with me and what to do if I got lost or missed my plane. I felt more comfortable and Shad was definitely worth it."
She says she can't pick a favourite workshop or activity, but she really enjoyed going to a veterinary clinic, and learning how to do medical stitches.
She also enjoyed all of the science workshops and hopes to pursue a medical career—wanting to help others, like her mom, with medical issues.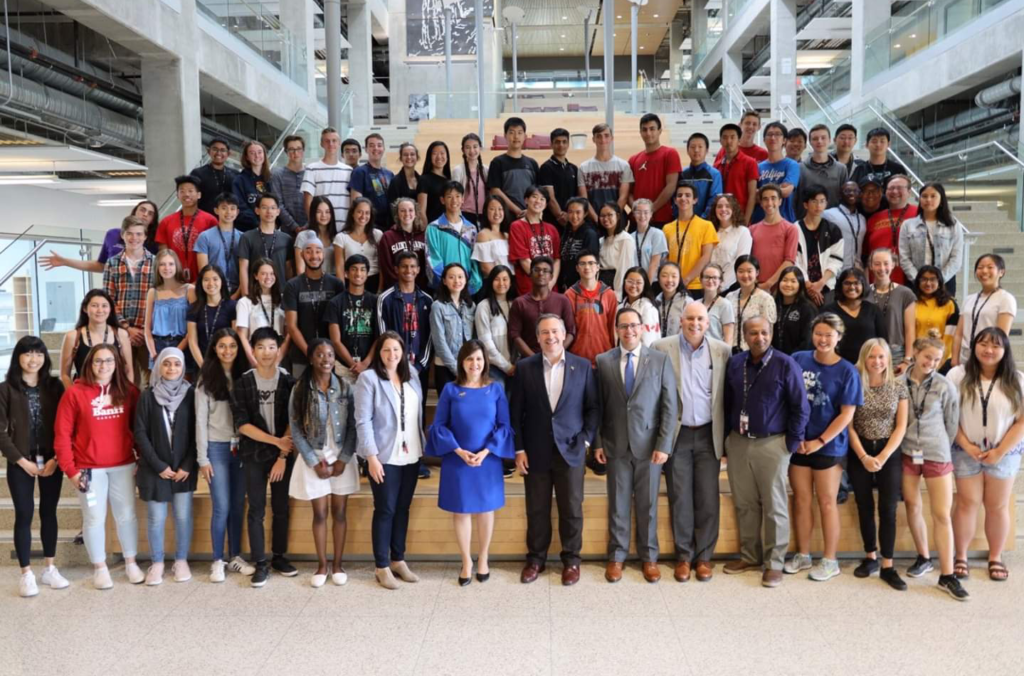 "I will definitely work twice as hard because I want to be one of the top students at school. I will definitely work hard in my classes and I will definitely learn so many new things this year and try to share them and help the community."
Before Shad, she was already very involved, helping other Arabic students learn English and her mom run her coffee shop at the local YMCA. But she also hopes to start a club at school to implement better ways of sorting waste.
"I'm very happy that I got to go to Shad and come to Canada and learn and have so many experiences that I never thought I would."