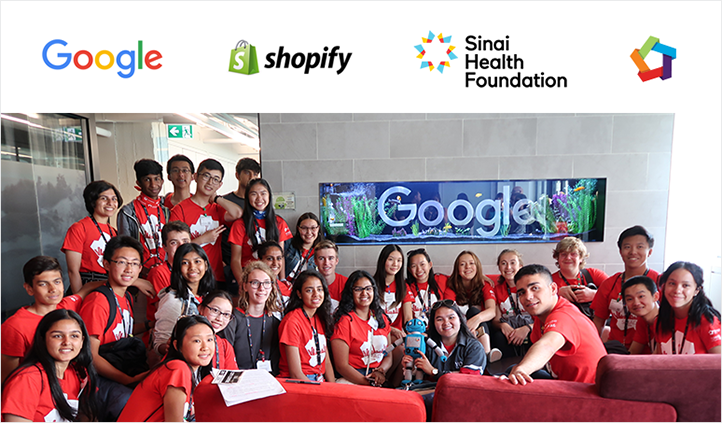 Shads explore Shopify, Google and Mount Sinai Hospital
| September 18, 2019
Shad Stories
Categories:
Learning about exclusive university opportunities at Shopify. Touring Google's offices. Asking questions to leading researchers and physicians at Mount Sinai Hospital. These aren't opportunities you'll get in an ordinary classroom.
During the Shad program, students have access to experiences that help them envision their future, build on their existing skillsets, and explore new passions.
"I had a misconception that I had to go into charities or NGOs or global aid to help people," says Amalie Wilkinson, North Vancouver, BC, Shad2019. "But I'm starting to recognize that I can work for a corporation or I can work in medicine and still be able to make an impact."
At Shad York, students visited Shopify, Google, and Mount Sinai Hospital, learning that success doesn't just come from mastering coding or acing tests in med school.
"Nowadays, there isn't a definitive set of skills that makes for the best or for the most employable candidate within the tech industry," says Roberto Faria, Shopify Social Impact Manager. "At Shopify, we look to hire people with diverse backgrounds, experiences and perspectives that you may not find listed on a typical job posting. We prioritize a person's ability to make an impact and if they have a growth mindset, over whether they meet rigid qualifications like having a university degree."
At Mount Sinai Hospital—an internationally recognized acute care centre known for its women's and infants' healthcare, specialized cancer care, emergency medicine, and geriatrics—they heard from a range of experts, from the Chief Medical Strategy Officer of the Sinai Health System to the CEO of the Sinai Health Foundation.
"I was deeply impressed by their curiosity, astute questions and great level of engagement," says Louis de Melo, CEO, Sinai Health Foundation. "I am very much encouraged by this next generation of leaders. Their passion for making things better was palpable. We are definitely in great hands for the future!"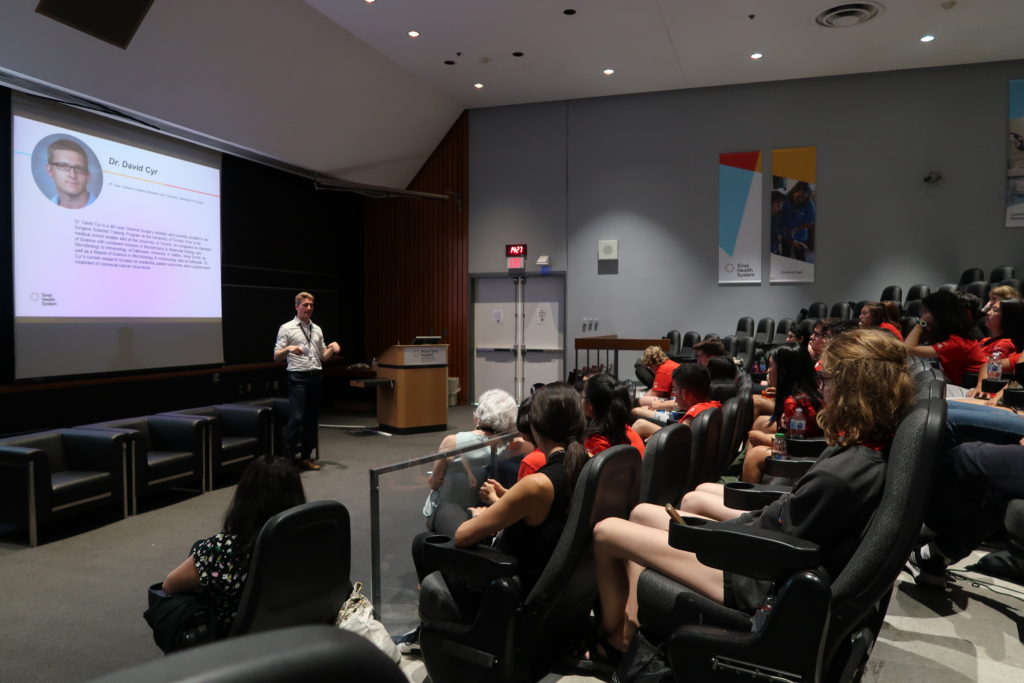 About a quarter of the York Shads motioned that they hope to pursue a career in medicine.
"I really liked Mount Sinai because I am interested in healthcare," says Kylie Curnew, Hughes Brook, NL, Shad2019. "It gave me more insight on med school and other opportunities I can do."
They also learned about shifts in the medical industry from Dr. Masoom Haider, Head of Radiomics and Machine Learning. He encouraged Shads to always embrace change as their careers unfold.
"The demise of the radiologist has been predicted as computers are able to identify objects in images with superhuman accuracy. With such disruptive changes comes opportunity," says Dr. Masoom Haider. "Recognizing such opportunities are the keys to discovery and successful careers in an ever-changing technological landscape in medicine."
At Google, Shads split-up in small groups for tours led by a myriad of employees including developers, marketing and advertising leads.
"We learned what they do in their day to day, what work culture is like, and what application processes are like," says Ayana Siddiqui, Mississauga, ON, Shad2019. "Within the classroom, you will always learn more general overviews of how things are done in the real world. But I find that often, it's so general that you don't always get the value you're looking for."
Thanks for having @shadyorkU today, @GoogleCanada! pic.twitter.com/KLt6HgEOHo

— Sarah Leaper (@leaperrr) July 23, 2019
Shads were excited to meet the people behind the internet giant.
"The Shads asked us Googlers great questions, and to see their zeal, zest, and passion, as they toured the facility, was palpable. It was a rewarding and humbling experience for us all," says Bilal Asad, an account manager for Google who helped lead the tours.
At Shopify, Shads were introduced to three developers—two enrolled in the Dev Degree program, a 4-year accelerated work experience for high achieving students completing a computer science degree at York or Carleton University.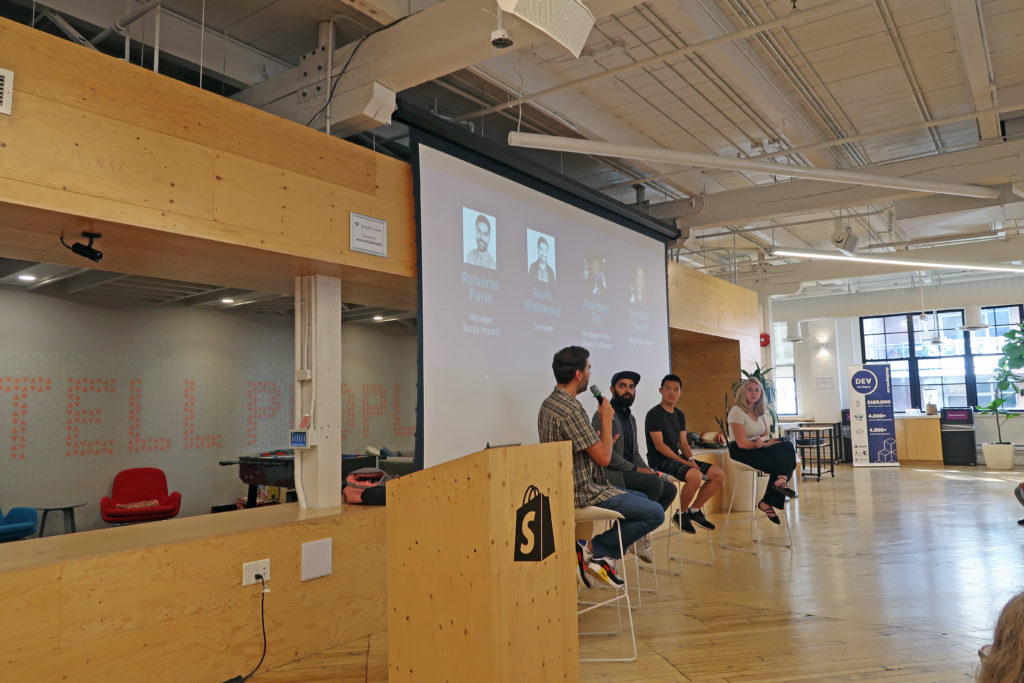 Shads especially appreciated hearing from panelist Jonathan Gin, a Shad2018 alum who offered valuable advice.
"No amount of book learning can compare to real-life experiences. As my Shad Program Director, Jess Tang put it: 'Work hard to get good grades but work twice as hard to make that the least impressive thing about you.'"