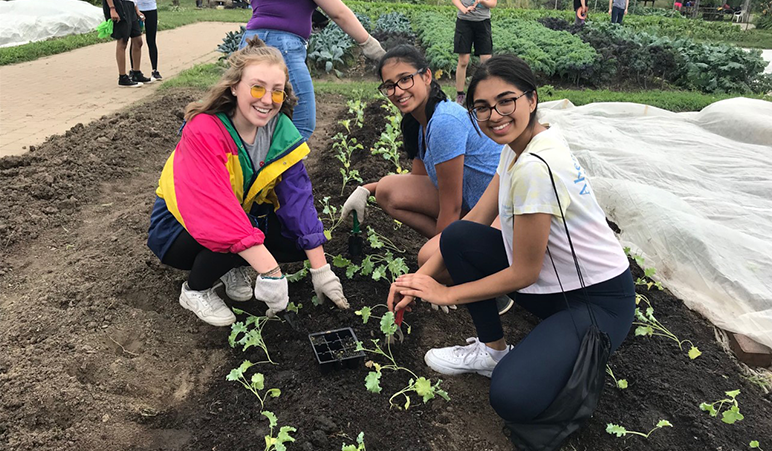 Shad Waterloo 2019
| July 23, 2019
Shad Stories
Categories:
Written by: Riti Nawroz, JJ Doleweerd, and Sarah Dharamshi
At Shad Waterloo, we finished our Design Project at the end of our third week. As we begin our fourth week, we're reflecting on how to bring what we learned at Shad back into our communities. To kick off this effort, we spent the day helping the surrounding community we have been living in for the past month. The three places we visited include KidsAbility, Steckle Heritage Farm, and the Hacienda Market Garden.
KidsAbility was founded with the mission of empowering children and youth who have special needs. Every year this organization supports thousands of kids with disabilities. Today, Shad Waterloo got the chance to talk with the Volunteer Service Coordinator to learn more about the programs they offer. Some of these programs include speech pathology, physiotherapy, specialized classrooms, summer camps and many more. It was a great learning experience for us because it opened our eyes to the different barriers people face in society. Disability has many forms and it is important we recognize that. While talking about this topic we learned that KidsAbility is partnered with Catalyst, a University of Waterloo student program. This allows the students to design innovations with accessibility in mind. This opportunity has given us the chance to think about how technology can be utilized to overcome challenges associated with disabilities.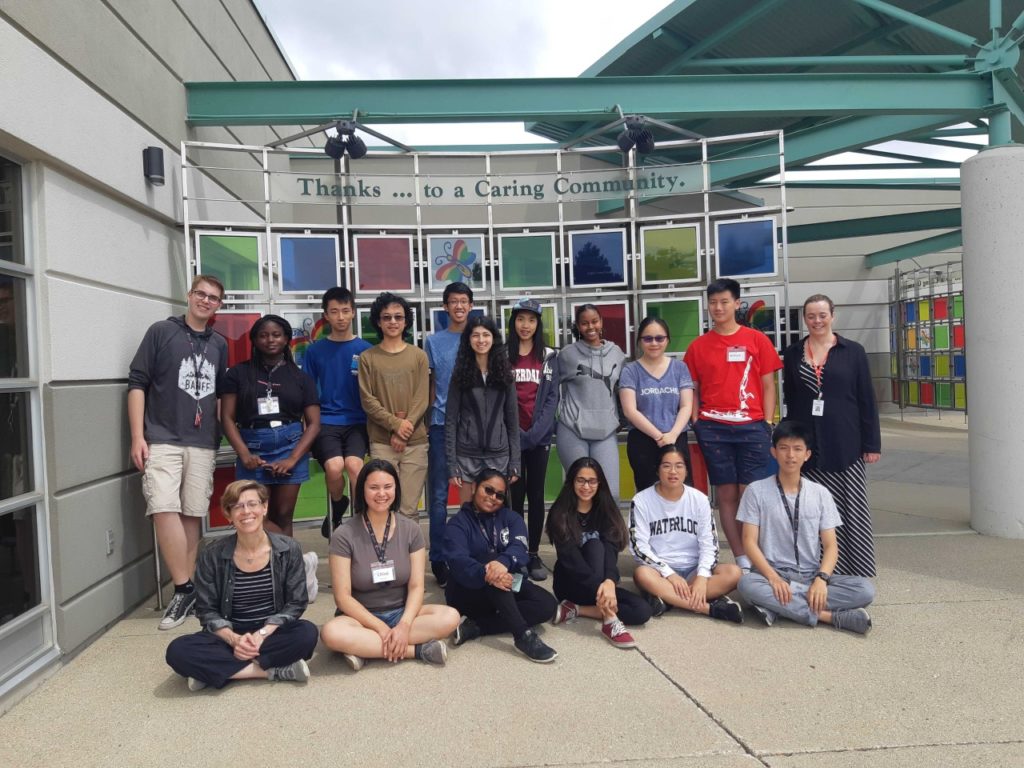 Another option for community outreach was Steckle Heritage Farm. The Shads went on a tour to learn about the farm's practices. We saw a variety of animals, including llamas, goats, pigs, and a single donkey. With our many hands, we helped out with some gardening and got to learn about how science and math are involved in the agricultural industry. It felt great to help out while learning some cool facts about the industry. As it turns out, farming is a lot more complex than we thought. There is a lot of work that goes into it; from math and science to the physical labour of feeding the animals and growing the crops.
The third stream of community outreach activities was the Hacienda Market Garden. There, we helped to garden a variety of vegetables, flowers, and microgreens. While doing so, we chatted with the volunteers about sustainable local food production and organic principles that the market garden practices. In light of our Shad design project on reducing waste, it was really interesting to learn how the garden strives for a local, organic, and environmentally conscious alternative to imported food in Southern Ontario. Visiting an organic garden opened our eyes to how we can play our part in striving for a less wasteful future.

Today, the Waterloo Shads visited three organizations with diverse focuses and areas of impact. However, they all shared a common vision of making a difference for the people and the planet. Seeing these organizations passionately address challenges in their community inspired us to adopt a problem-solving mindset. Although the end of Shad is approaching in less than five days to our dismay, experiences like Community Outreach will empower us to be agents of change in our communities for many more years to come.