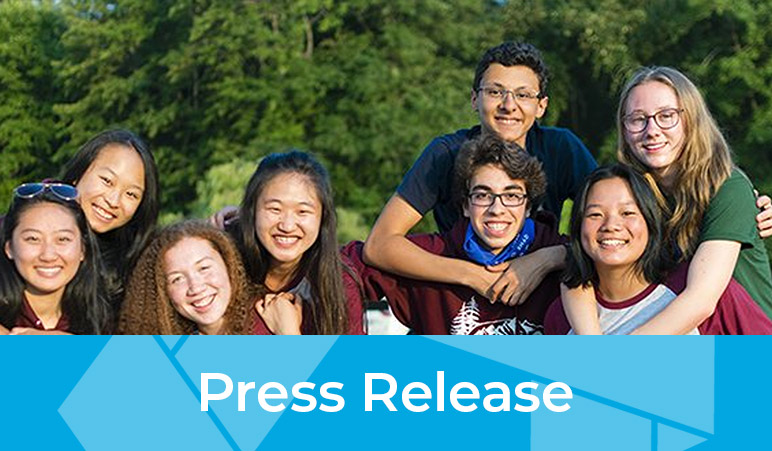 Shad Secures $1M from RBC Foundation to Support STEAM Students
| November 28, 2018
Press Releases
Categories:
Students from underserved populations will have better access to Shad's STEAM enrichment program and network, thanks to $1-million in donations from RBC Foundation in support of RBC's Future Launch initiative. The funds will provide access to driven students from lower income, rural and remote regions, and indigenous communities, and support their participation in the program and Shad's lifelong network. 
"The capacity to love STEAM is not tied to gender, economic status or ethnicity," said Tim Jackson, CEO, Shad.  "Thanks to the generosity of the RBC Future Launch initiative, we are removing the financial barriers for future Shads and allowing students to focus on their curiosity, the love of learning and reaching their full potential."
Shad students participate in a 28-day summer program that includes an entrepreneurial design project that helps solve current social issues. Last summer, students collaborated on designs to help Canadian communities to be more resilient in natural disasters.
"As digital and machine technology advances, the next generation of Canadians will need to be more adaptive, creative and collaborative, adding and refining skills to keep pace with a world of work undergoing profound change," said Valerie Chort, Vice President, Corporate Citizenship, RBC.  "That's what RBC Future Launch is all about, and through our partnership with Shad, we hope to be able to define those skills—and help young Canadians develop them."
Shad's program attracts Canada's best and brightest high school students to come together and experience Shad's unique experiential-learning program.  Similar to the mosaic of the Canadian culture, Shad provides a diverse and inclusive community and a hands-on project that requires integrating different perspectives.
"When I attended Shad in July 2017, it was clear to me that the people I was with were genuinely different, not only due to the colour of their skin or their geographic roots, but because they thought very differently," said Joseph Tafese, a University of Waterloo student and winner of the Dave Black Award for Excellence in Innovation and Entrepreneurship.  "I believe that real change happens when ideas clash, and hard questions are put to the table and Shad is a place that does that safely and effectively."
Shad's enrichment program has been running since 1980 and hosts a network of over 17,000 Shads.