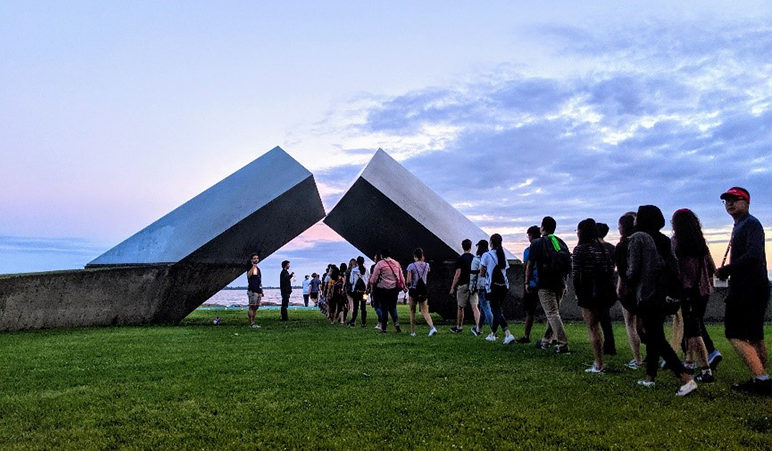 Shad Queen's 2019
| July 22, 2019
Shad Stories
Categories:
3, 2, 1 Count off!
1, 2, 3, 4, 5, 6, 7, 8, 9, 10, 11, 12, 13, 14, 15!!
The Queen's Shad family starts every day with count off (roll call) within our home, Watts Hall. Our mornings are filled with intriguing lectures such as Peter Bryson's "From Socrates to Surgery", and our very own, Steve McCarthy's "Euler's Identity". Our Shad experience encompasses learning and fun. Some time between lectures, a much-needed body break signals the Shads to grab a volleyball or football and scramble outside to soak up some sunshine. After a busy morning, we head for lunch in Leonard Hall where the food never disappoints. Count off sounds again before we head off to workshops, project time, and rec.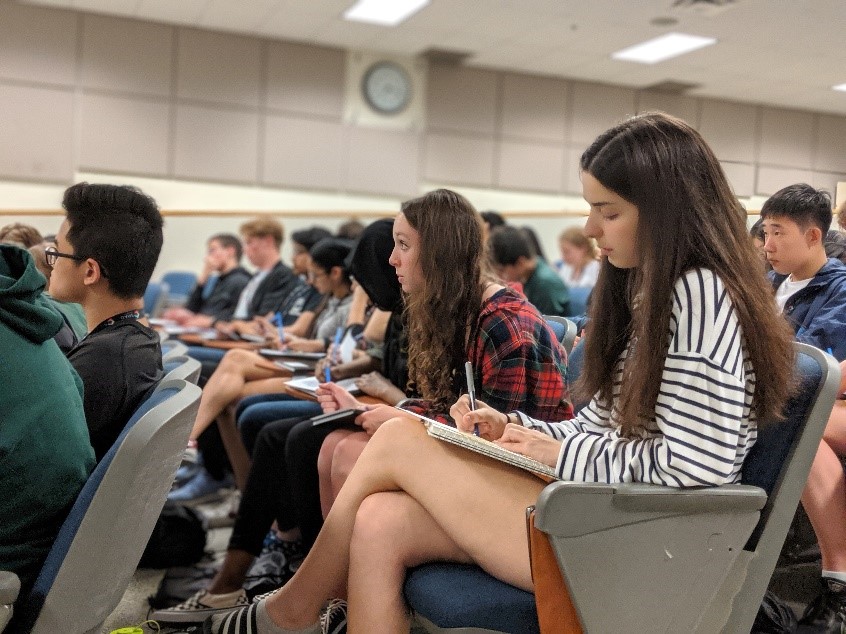 Engineering, anatomy, law, sustainability, entrepreneurship, chemistry, fashion, etc.
You name it. We got it.
Workshops are always a highlight of our day as we have the opportunity to choose what we learn about. Also, we are required to strategically bid for our preferred workshop so getting your first choice is very satisfying. From the hands-on activities to engaging lessons, there is something for everyone to retain from workshops. This year, we were pitted against the challenge of "How might we help Canadians impactfully reduce our waste." In our carefully selected teams, everyone is working hard to create the best solution; although, we get distracted occasionally.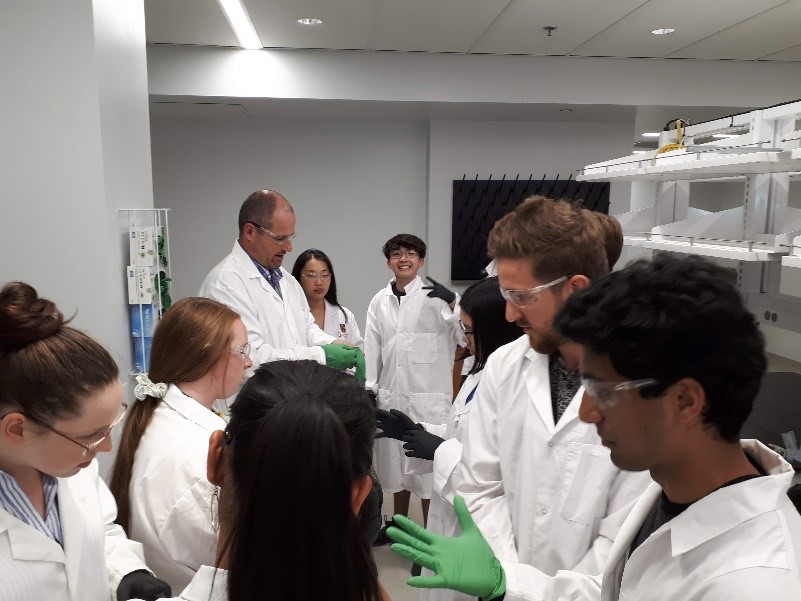 Beaver walk, yoga, volleyball, basketball, tennis, soccer, ultimate frisbee, kickball, capture the flag, swimming, rock climbing, fencing, Zumba, etc.
Whether it is morning, afternoon, or evening rec, the staff always have something exciting planned. Although we may not know our schedule, we learn to trust the process and live in the moment. It is heavily encouraged that Shads try activities that are outside of their comfort zone, in which, we blossom and grow as individuals. From thigh splitting beaver walk to climbing Canada's highest indoor climb to vigorous Zumba, we persevered through the thick and flourished through the thin which bonded us as a family. We support each other through challenges and failure and believe that the process is more important than the result.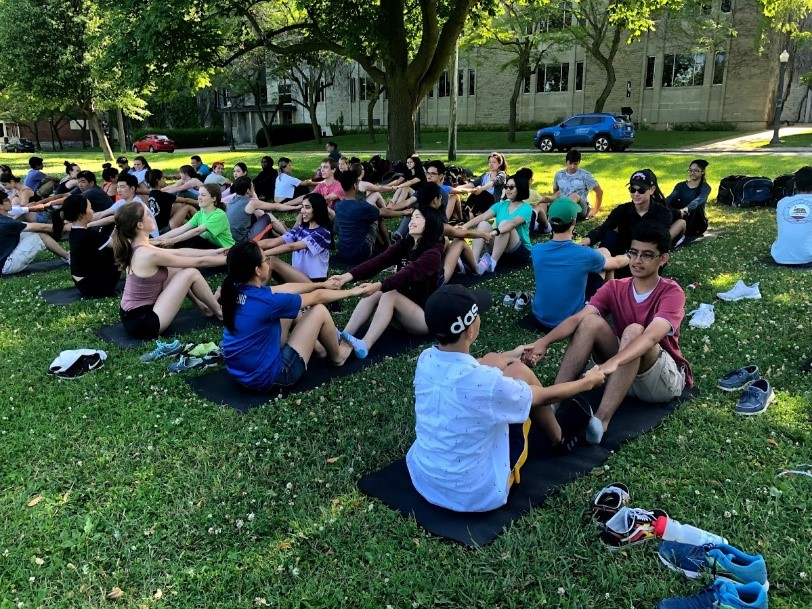 Shad is an once in a lifetime opportunity to learn from the brightest minds of our age and meet high achieving youth. We spend countless hours learning and innovating, but we also get the chance to embark on excursions and have fun together. A bright sunny Sunday featured the Shads snoozing for an extra 3 hours, but also, a trip to the Farmers' Market. We observed the community while enjoying ourselves in the quaint market. Many Shads tried local foods and one even bought a steak and garlic, preparing to cook himself some dinner.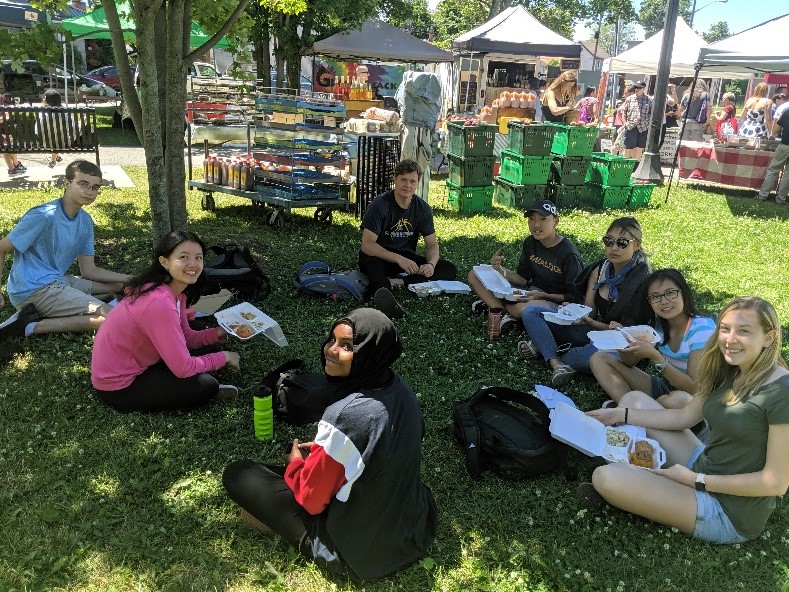 We are fortunate to live on a beautiful campus in a beautiful city. However, nothing trumps the natural allure of Wolfe Island. Our camping trip kicked off with a morning of canoeing before situating ourselves on Wolfe Island for team building activities. Pitching tents, singing at a campfire, playing volleyball in the rain, and fighting off mosquitoes really creates a sense of teamwork and security. It was only the fifth day of Shad, but we were already feeling like family.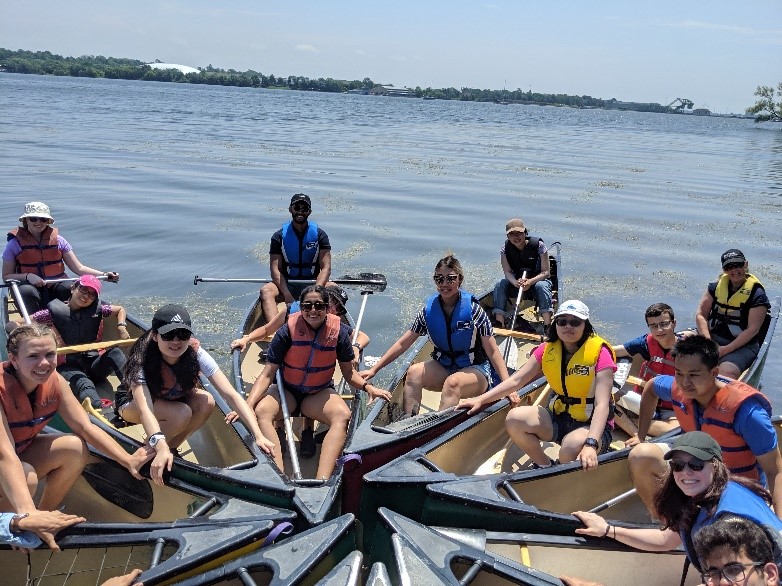 Kingston, once the capital of Canada, is on the shores of Lake Ontario, and it is also home to Fort Henry. We learned about the British brigade and their daily routines through a performance and opportunity to join in. The amazing spectacle was finished with fireworks and cannon shots.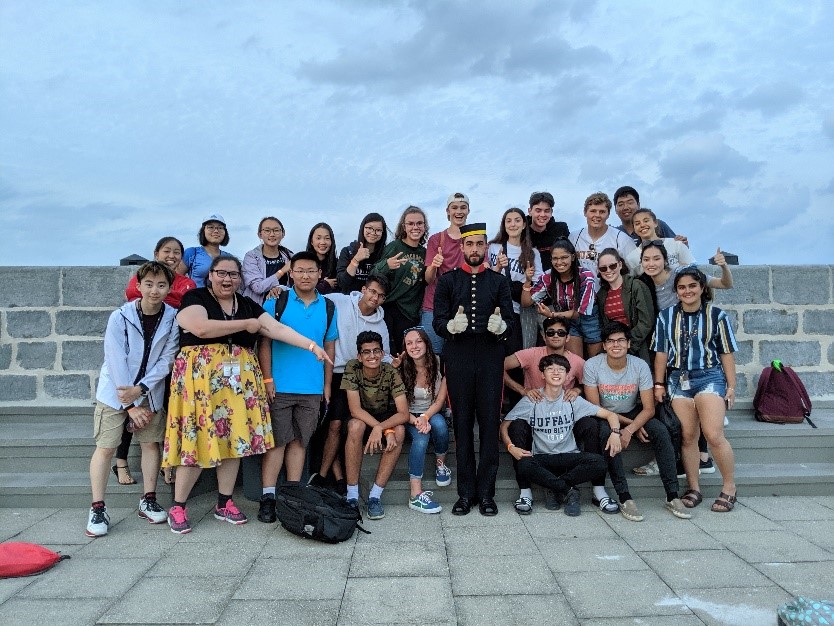 Our most recent trip was one to remember. The Shad Queen's family travelled to Ottawa to visit the Museum of Nature, Supreme Court, Parliament Hill, and ByWard Market. Singing on the bus was definitely a highlight, and it helped the 2 hours of travel time fly by. We were blessed with the opportunity to explore the area in groups of 3 or 4, so we went off on our individual endeavours whether it meant drinking bubble tea or buying shoes. The silence in Watts Hall that evening showed that everyone had a long yet enjoyable day in Ottawa.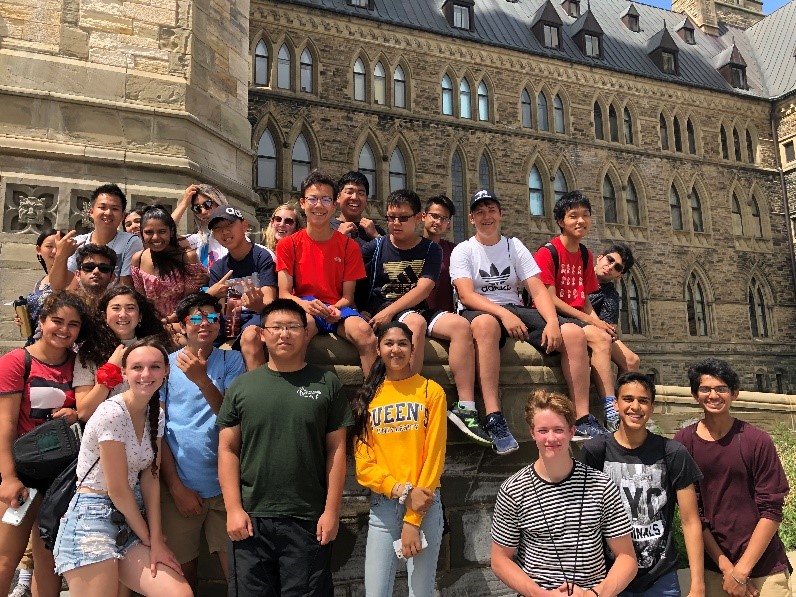 Education and fun are important in their own right, but Shad Queen's values reflection. As night falls on Watts Hall, we all gather for house meetings. Sharing about the day really helps one identify important events and takeaways. The peace of house meetings is soon broken by free time. Also, free time is when some Shad talents truly emerge. Piano, choir, theatre, Avalon, League, origami, juggling, and more 'shadinars' bring the Shads together one last time before the infamous 11 pm curfew. All will be still until we are reunited for another day of Shadly activities.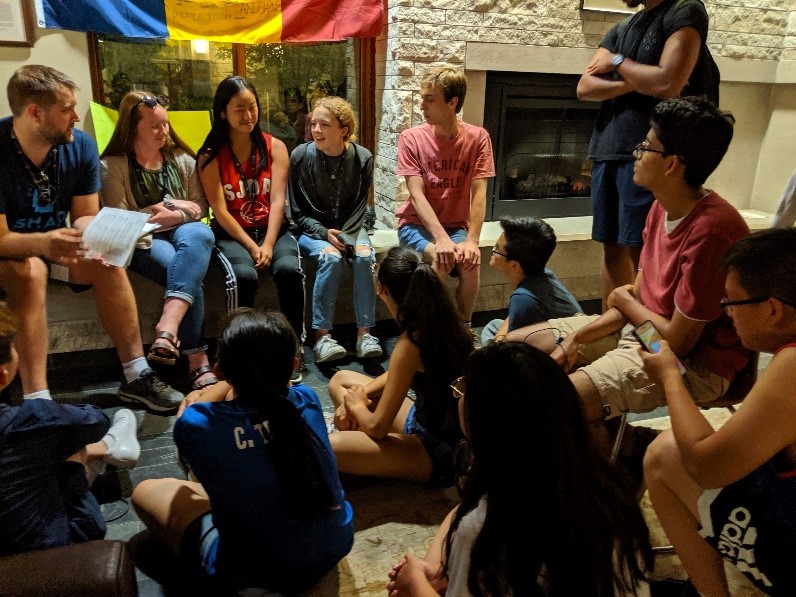 Shad Queen's 2019 will always be family, and we encourage understanding every individual as every person makes a lasting impact on your life.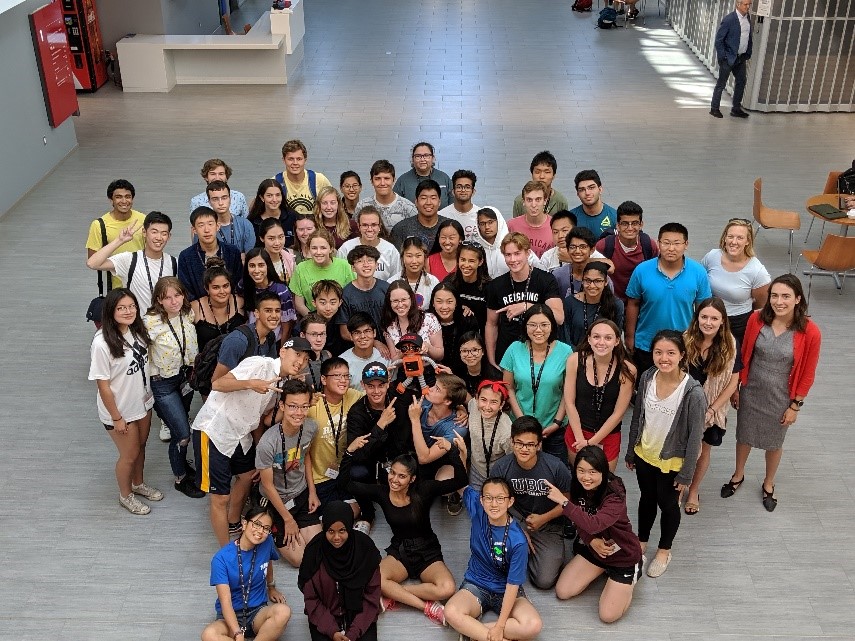 Written by: Catherine Teng (Shad Queen's 2019)