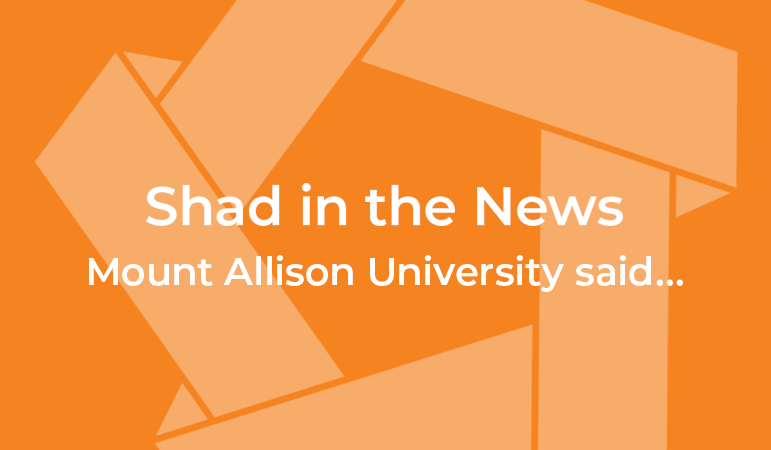 Shad Mount Allison returns virtually for 2021
| July 26, 2021
In the News
Categories:
Students from across Canada come together online for a month of STEAM programming and activities
Shad Mount Allison has returned to the University for another year.
Part of a nationally-run non-profit organization, Shad is a month-long program for Grade 10 and 11 students, hosted at university campuses across Canada. The program focuses on university-level STEAM (science, technology, engineering, arts, and math) educational opportunities. Mount Allison joined the network of University hosts in 2018.
This year's programming is virtual, with 56 students from across Canada participating in the Mount Allison cohort. The program runs for the month of July.