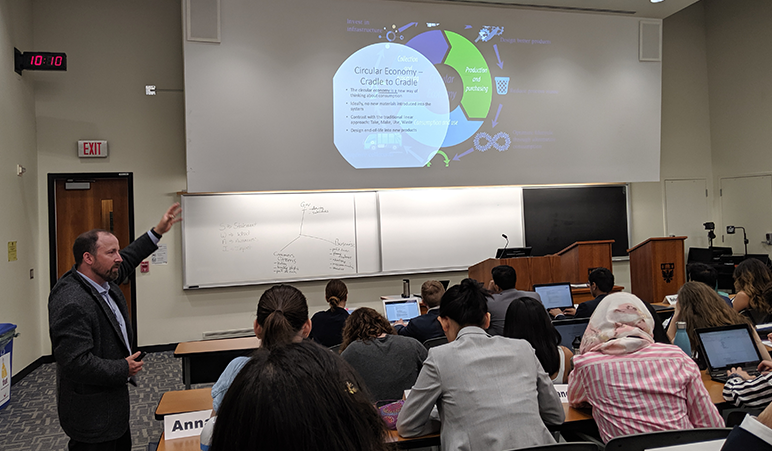 Shad McMaster 2019
| July 5, 2019
Shad Stories
Categories:
Blog written by Shad2019s Isra Amsdr, Ibreez Asaria, Ali Mecklai
What a day! We started the day with two engaging and scintillating lectures on the topics of plastic waste reduction and water conservation and treatment. This was following the much awaited announcement of our Shad 2019 Theme, which is "Impactfully Managing Waste in Canada". Upon receiving this year's theme, the auditorium we were situated in lit up with gleaming faces of excited, and anxious Shad scholars. Here at Shad McMaster, no two days are the same, which is probably why many of us participants would say that this experience is unlike any other.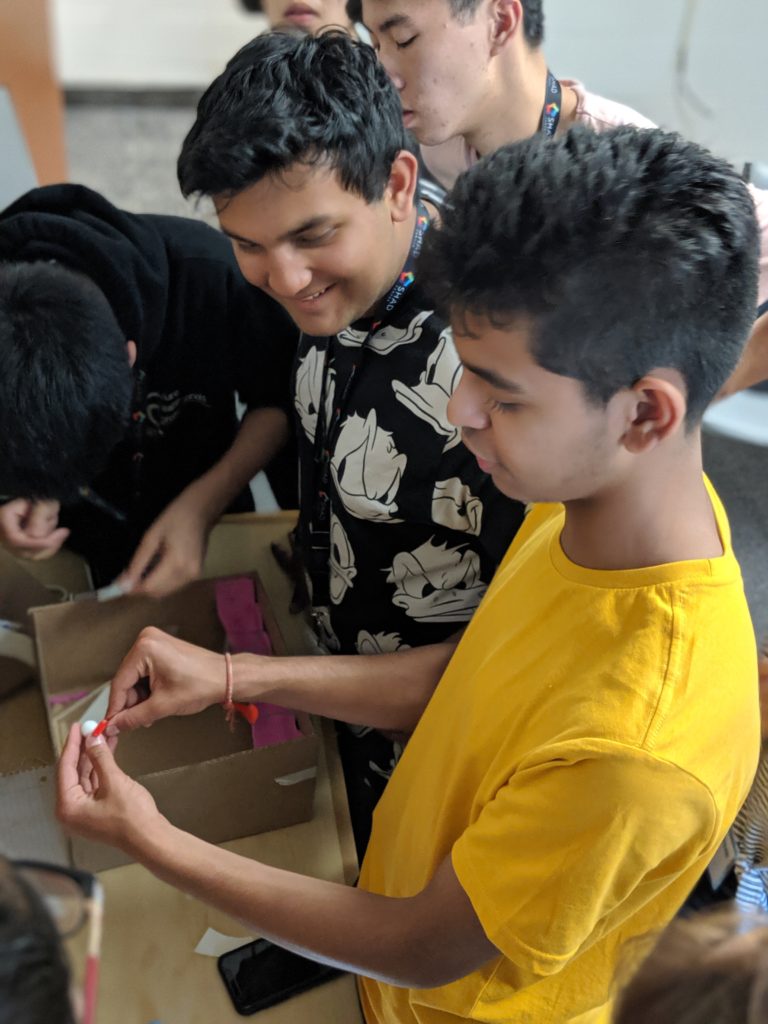 For Ali Mecklai, a recent graduate of Mulgrave IB School in Vancouver B.C, Shad is not simply a summer program, but far more than that.
"Enriching", "engaging", "and "extraordinary" are the only words I can use to describe my experience as a participant here at Shad McMaster. This experience is truly like no other, one that embraces the Shad values of diversity, responsibility, creativity, community, and excellence while simultaneously providing a unique individual experience. For me, there are many favourites, from meeting youth from across the country to industry leaders and esteemed university professors. I know that I am surrounded with some of the best and brightest minds from across the country; when I think about it, it's something truly amazing. The pool of knowledge available here at Shad provides a challenging yet rewarding intellectual environment, that is especially developed by our wonderful university-style lectures, workshops, and design projects."
The powerful and uniquely-made workshops provide experiences like no other. For Ibreez Asaria, a grade 12 I.B. student at Stratford Hall in East Vancouver, B.C, these workshops are especially interesting.
"On July 3rd, 2019, I was fortunate enough to have attended a workshop led by Professor Hartley Jafine of McMaster University's Arts and Science Faculty. In this workshop, I was guided through the evolution of theatre and improv as they were shaped by leaders in theatre performance such as Augusto Boal. Though, what truly peaked my interest was the well-explained connection between the elements of Improvisational Theatre and the world of healthcare. I was shown how the essential tools of open communication, confidence, adaptability, and critical thinking were all exemplified by this form of acting, and how integrating moments to perform such activities would serve as a tool to relieve and perhaps motivate stressed and burned-out medical doctors, nurses, and other healthcare professionals. This insight has truly changed my way of thinking of the arts, and has made me receptive of its harmony with sciences, and health, which is an area of study I intend to pursue in the future. As someone who volunteers with seniors with dementia, this experience has reinforced the value of palliative care through artistic activities, such as singing, painting and even acting! I am truly looking forward to the remaining weeks here in Hamilton, Ontario, and will hold these meaningful experiences close to my heart as I complete my final year in high school."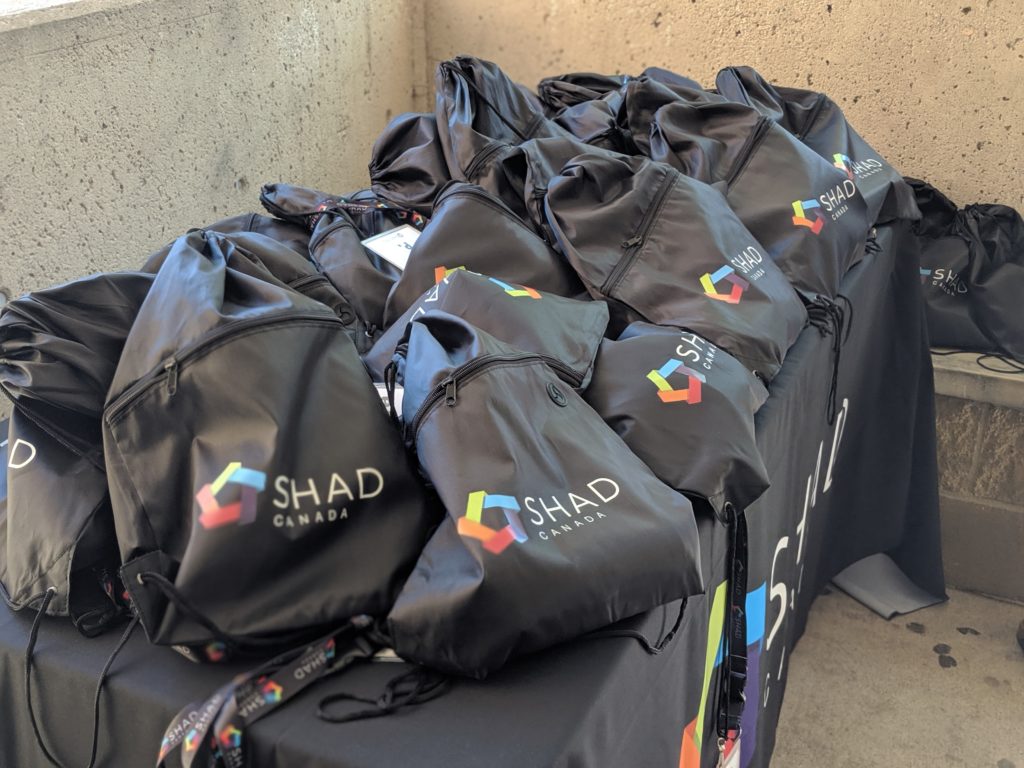 Finally, Isra a grade 12 student from Applewood Heights SS in Mississauga, ON who is heavily involved in visual and literary arts, will attempt to describe her indescribable Shad experience so far.
"I almost peed my pants on the first day. I was so nervous and had no idea what to expect. The package doesn't say much other than it will be a life-changing experience. Four days in, these words have already been put into context. Yet, simultaneously, words simply lack the ability to describe these past four days. My head almost hurts cause it feels so full of knowledge and content on things that are relevant and matter. It's not your basic high school curriculum. There are no rubrics or marks. You decide what you want to get out of these 27 days, and I have quickly learned that that can only be achieved by putting in the work. Shad is what you make of it, and it shifts to your every move. You can't force anything. But you have the ability to decide that you are going to step out of your comfort zone and try new things and talk to new people. It is not easy, but I know this is the environment I want to be in as it allows for unconditional growth."
I often use the analogy that my life is the story that I am writing. We're all stories, and everywhere around us there are stories. Some make us laugh, or cry, while others inspire us and make us question the world around us. Every story we encounter has a prologue and an epilogue. These past four days at Shad have been the prologue to a life and future my imagination cannot even conceive.
Ultimately, the experience we all get to enjoy and share is made possible by the presence of our Program Assistants and Managers. They have supported, guided, and laughed with each one of us here at Shad McMaster, and we would be amiss to neglect their positive influence on the programming.
Thank you for reading this blog! We hope that you've gained some insight into how amazing and rewarding this program is, albeit tiring, every moment is filled with laughter and joy.