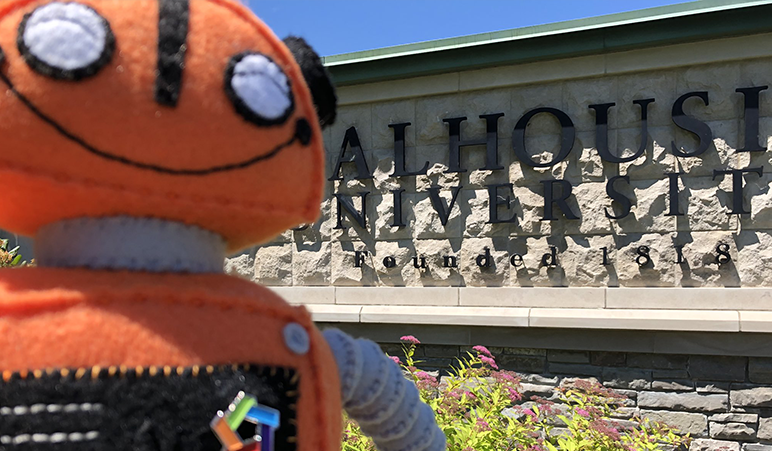 Shad Dalhousie 2019
| July 11, 2019
Shad Stories
Categories:
Written by Shad2019 Jessica Perry
A Day in the Life of a Shad
Shad is a STEAM and entrepreneurship program that provides exceptional youth with an enriching experience that will change their lives. 27 days sounds like a long time to be away from home until you are immersed into a group of 54 like-minded individuals. After just a week, you may feel like you already know everyone. A day in the life of a Shad will vary for each person because of the exposure to different areas based on the host university. At Shad Dalhousie, I have a new and incredible experience every single day!
Each morning, some Shads will start off their morning by exercising at the Dalplex, some will start off with breakfast, the most important meal of the day, and some will sleep in until the latest they possibly can before our first lecture. We often have guests for our morning lectures who are experts in their fields to share some of their knowledge with the Shads. People come in to talk about things like geology, mathematics, DNA testing, nanomaterials, and many more. There is always a lecture that will peak your interest throughout the day.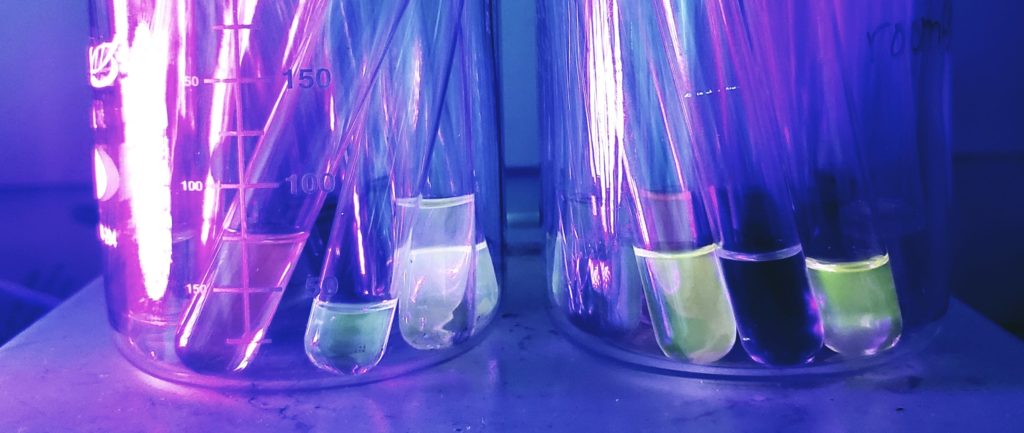 After our two morning lectures, we have rec time. For rec, we do anything from yoga to volleyball to soccer-baseball. Our daily physical activity is extremely important to our program to keep our energy up through the day and to make sure we are continuing healthy habits through the month. Even the program assistants will participate in our rec time. Once rec is over, we have lunch time in Howe Hall.
After eating lunch, we could be doing almost anything. We could be learning how to use Design Thinking, observing the public, participating in seminars, or even doing an egg drop challenge. That usually runs until 4:30 pm where we have unscheduled time. This is the time to talk to other Shads, call your parents, take a quick nap, go to the store, shower, do laundry, etc. During this time we also eat supper and then at 6:30 pm we have assembly. Assembly is where all of our Shad members, including program assistants and program directors/managers. We have a group discussion about the past 24 hours and the next 24 hours of the program. At this time we share community announcements as well, for example, people talk about their jazz band they are making for the different performing opportunities we have, or that they are hosting a Stranger Things viewing party in the T.V. lounge. Once assembly is over, we start our evening activities.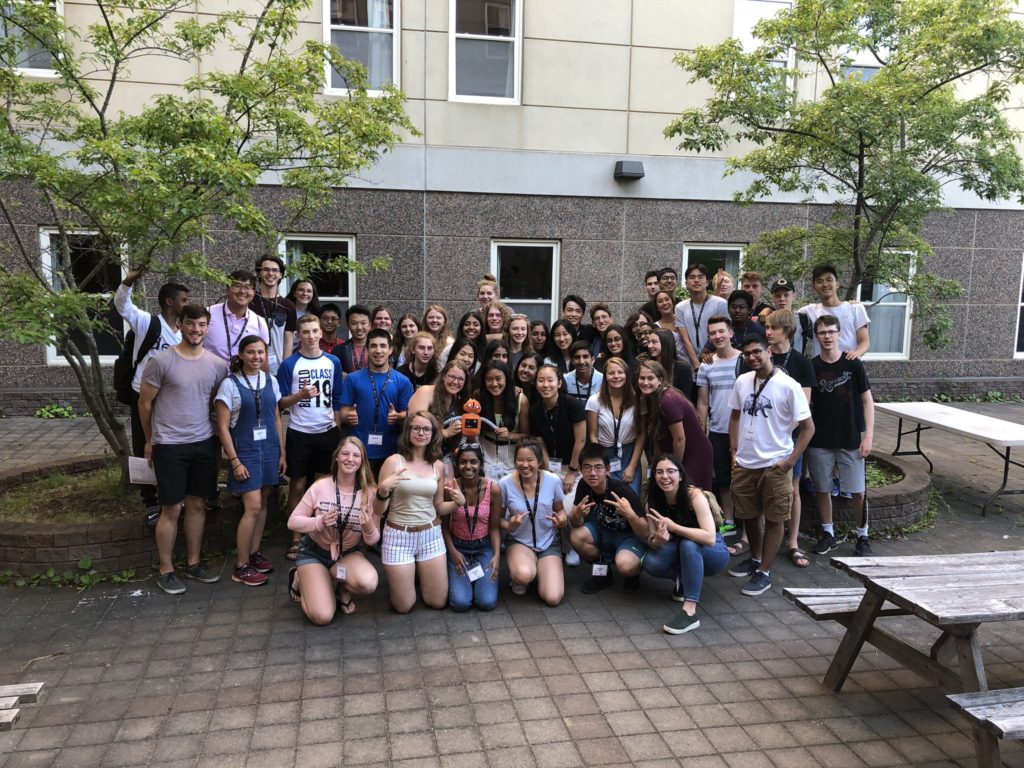 This is usually either "House Time" or "Committee Time" but sometimes it is another guest lecture, an improvisation workshop, or even a movie night. Our House Time is when we split into our groups of 7 or 8 people for our Design Challenge. This year our Design Challenge theme is Impactfully Reducing Canada's Waste. Our house meetings are there for our groups to talk about what the problem is, and coming up with products that provide a solution to the problem. Our Committee Time is when we split into 3 large groups, being memories committee, open day/banquet committee, and coffee house/variety show committee. I am on the memories committee, and we spend our time working on how we will remember Shad once it's over. Both the house time and committee time each happen twice a week, but we can always meet during our unscheduled time too. Once it's 10:00 pm, it is time to return to our residence and have a snack. We can hang out with the other Shads until midnight but at 11:00 pm we have room checks. The program assistants will come to each room and make sure that everyone is there and safe. For bedtime, each person has their own individual room because it is important for us to all have our own privacy and time to ourselves. Then we go to sleep, wake up the next morning, and the cycle begins again.
Every day is different, and there is always something new to see and learn. Being part of the Shad community is something that I will always cherish and appreciate for the rest of my life. In the short time that I have been here; I have learned so many new things that I had not learned about before. It is not just science, or just business, or just team building; it is everything and more. Shad has had an overwhelmingly positive impact on my life. I have met so many amazing individuals that I will keep in contact with forever. I am immensely grateful for the Shad program and all the people who have made this experience so wonderful.