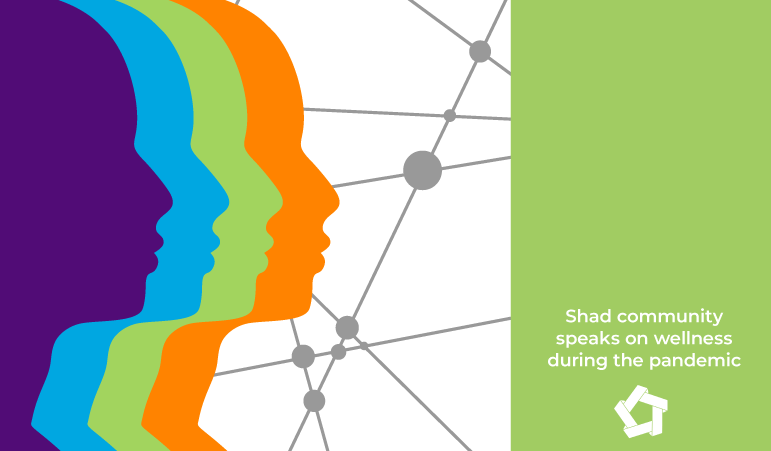 Shad community speaks on wellness during the pandemic
| January 28, 2021
Shad Stories
Categories:
After nearly a year of uncertainty, Shad alumni and team members share their stories and perspective on wellness and community.
Visit the Canadian Mental Health Association website for mental health resources and supports to access during this time.
…
This was not the final year of school Iman Asad had wished or planned for.
"Before when I was applying and campaigning to be the co-president—and I'm sure other people have faced this problem—all the ideas and all the plans we made were just like water under the bridge."
Class time, homework, and extra curriculars weaved together, and annual events and assemblies shifted online.
"You feel like when will this end. When will I get that break?"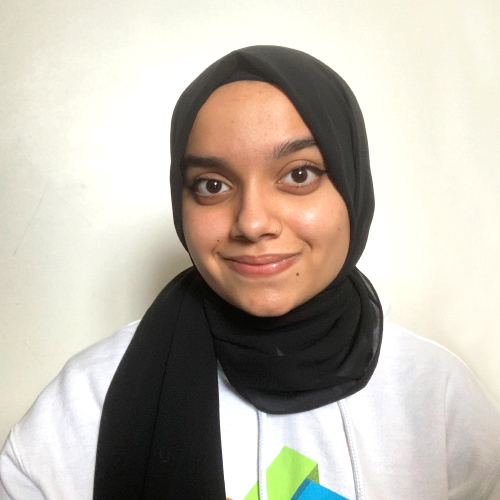 As co-president at her school, she's working with peers to keep up morale, posting uplifting photos and videos on the school's Instagram account, collaborating with student leaders from other schools, and shining light on important causes like Bell Let's Talk and Black History month.
But to take a break from all the work, Iman says she's shifted her patterns, turning to reading and away from playing video games or watching her favourite shows.
"Because I'm always on the computer, it's always good to step back, do some exercise and spend time with the family."
"Just talking to my family, they have been a big help, especially in coming to terms with what's going in. Especially in the beginning, everything was just so crazy and so chaotic."
Like other Grade 12 students, she's currently making decisions about what she'll be doing after high school—difficult choices to make even outside of a pandemic.
"I can't just expect that it's set in stone that I'll be attending my first year of university in person because nobody can say that," says Iman. "Right now, I'm just telling myself that I'm used to this structure, it's been a year. If it comes down to having to take university online, it is what it is. We can't really change what's happening. It's good just to take it in strides and just go with it."
…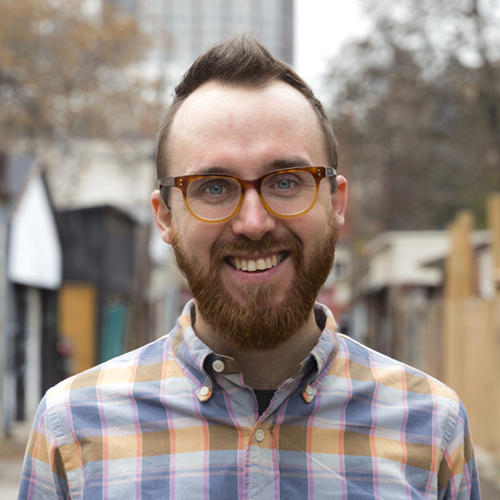 Jay Wall's 20-minute bike ride to his office has become a big part of his mental health routine. Retreating to this quiet space—when protocols allow—has helped him focus on work and recharge for life with a toddler back home.
Jay is Principal and Creative Director at RallyRally, a design studio in Toronto that's dedicated to social change.
"I love my work and I'm really passionate about it, but running a business is always a pretty heavy mental load at any time, and certainly the pandemic has added extra challenges to that."
Given that RallyRally's clients still expect to see great work at this time, Jay is intentional about supporting his team as they navigate through their own unique struggles. No-questions-asked mental health days and daily team calls have been the focus during this shift to remote work.
"I am really counting my privileges and my blessings and I'm grateful for them. It is a privilege to still have a ton of work. We've hired during COVID, we haven't laid anyone off,"
says Jay. "Some of our projects have adjusted to address specific challenges that have been raised by the pandemic. I have a safe place to call home."
"So all things considered, I'm doing ok." (Or "pandemic well," as Jay likes to put it.)
Even reflecting on all the change happening outside of the pandemic, it's easy to spiral out of control about the world, Jay says.
"I'm really encouraged by our project partners because they're working on really important issues and often doing it in creative, thoughtful ways that aren't just short term, band-aid solutions but long-term systems change."
The design studio recently helped to grow a renewable energy company converting organic waste into biogas, supported community engagement campaigns to promote participation in public policy planning, and is helping launch a new foundation with a bold vision for mental health.
"I'm encouraged. Being surrounded by these people allows me to keep my focus on the solutions. As Mister Rogers said, 'Look for the helpers.' We surround ourselves with the helpers and doers. We're in good company."
…
Mallory Basha works hundreds of kilometres from the national Shad office. Being from Halifax, she knew she'd be working remotely when she joined the team. But after seeing the whole Shad team set-up office in their homes, she was inspired to make everyone feel a little more connected.
"When you're on a video call, even the name of the call is very much catered to what you're going to be talking about," says Mallory. "You miss out on some of those opportunities to form those bonds and relationships with your co-workers that seems to have gone unnoticed in person."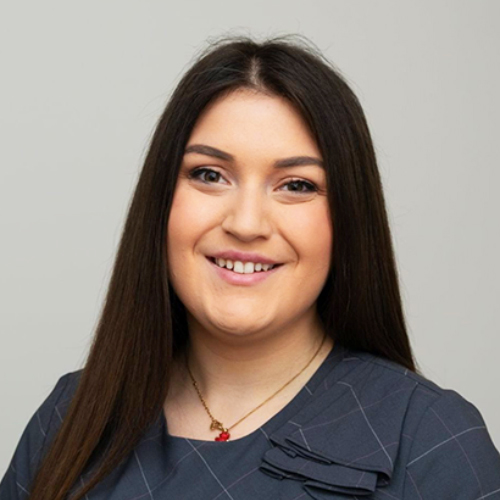 Now "Wellness Wednesday" prompts are shared in the Shad Slack group, encouraging the team to do things like try a new recipe, share their favourite podcast, or take a picture while enjoying time outdoors.
"You don't get any of those moments at the coffee pot or at the water cooler."
Mallory brought up the idea during a meeting with team member Jennifer Murphy—who was already thinking about the concept of connection, care and community after listening to a podcast on the subject.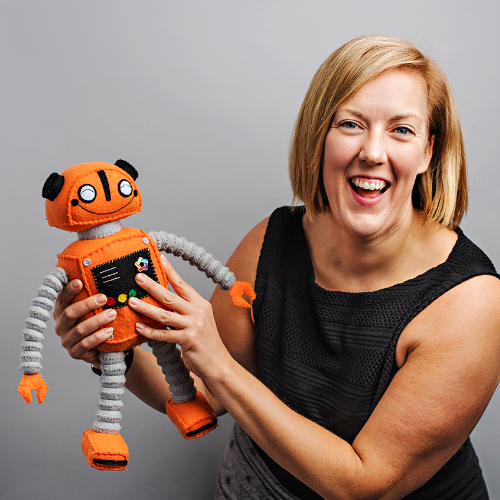 "We talk all the time about self-care, we give people lists of things to do for self-care…," says Jennifer. "During these times when people have a lot on their plate, self-care is another thing to add."
Knowing this, they built the group intentionally. A simple thumbs up or emoji can show your participation or team members can opt to share more about their Wellness Wednesday feat.
"When Mallory had this idea, it's exactly what this podcast was talking about…," says Jennifer. "If we put our resources together and we all work together we can actually have a network of support versus a list of things you can do."
During this time when everyone is isolated and lacking community in their lives, self-care should shift to community care. 
"With the program, we talk about community and connection being the foundation of what we do, so we realized we have to model that," says Jennifer.
It's already helped them learn more about their fellow team members—and has been the cause of more podcast listens, a book purchase, and it even spawned another initiative to have the team connect over memes, trivia, and more during the month of February.
For Mallory, it reinforces the idea that even mundane tasks—like that chore that's been on your list for weeks—have been on the backburner for everyone at this time.
"While everyone's having their due successes in overcoming a lot of things during COVID, it's giving us all a chance to reflect and say it's a different time. These little things are actually going to be some of our big wins for the week."
…
Visit the Canadian Mental Health Association website for mental health resources and supports to access during this time.