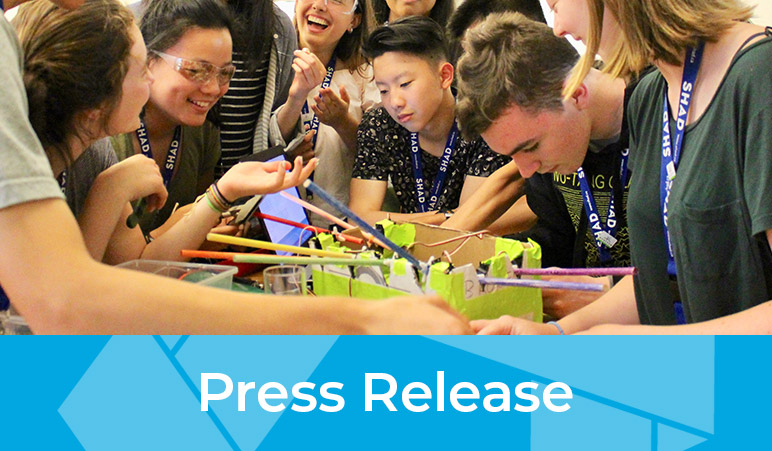 Shad Canada Granted Viceregal Patronage from the Governor General of Canada
| October 16, 2018
Press Releases
Categories:
Shad is honoured to announce that Her Excellency the Right Honourable Julie Payette, Governor General of Canada has granted viceregal patronage of Shad.
"We are thrilled to welcome Her Excellency as our patron. Her Excellency's background as a scientist and astronaut is a perfect fit with our STEAM based program. She is an aspirational role model for the youth change makers who participate in the Shad program – a majority of whom are female."

Tim Jackson, President and CEO of SHAD Canada.
The Governor General plays a key role in promoting national identity by supporting and promoting Canadian values, diversity, inclusion, culture and knowledge. As such, the Governor General supports associations and organizations for their outstanding contributions to society.