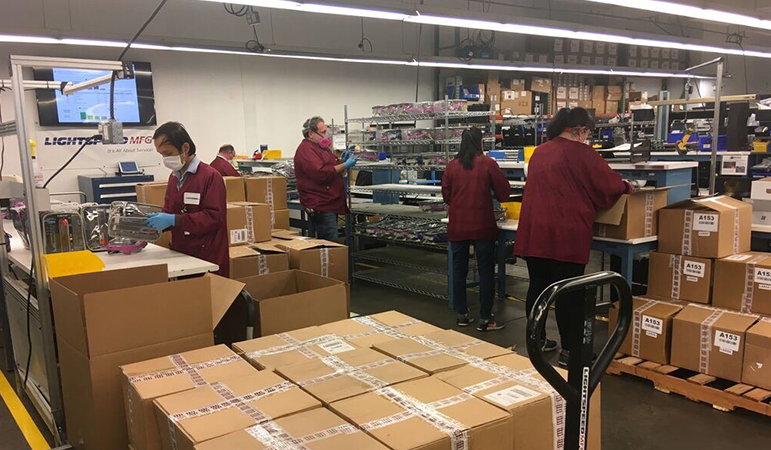 Shad alum uses collaboration and unity to battle COVID-19
| June 1, 2020
Shad Stories
Categories:
With COVID-19 and lockdown keeping people at home across the world it is easy to feel isolated and alone. Sanjay Vakhil, an engineer at Google and Shad1998 alum was feeling the glum effects when an exciting project was brought to him—building emergency masks out of snorkel gear.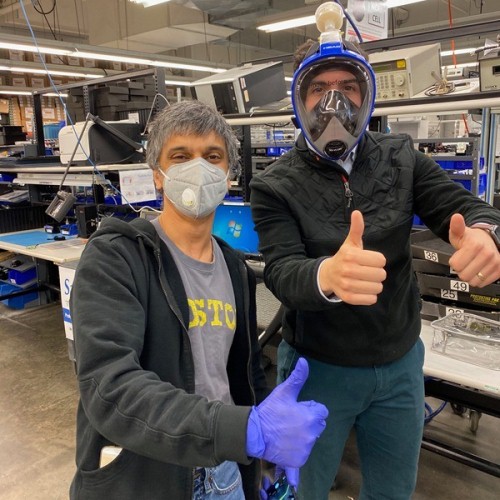 The emergency masks would fill the personal protective equipment gap that is plaguing medical centers across the United States. By purchasing off-the-shelf full-face snorkel masks and manufacturing custom-made adapters, MasksOn.Org developed a mask with a hospital standard bacterial filter.
"We had just began giving prototypes to clinicians to test and experiment with, clearly emphasising not to use them in genuine clinical environments," says Sanjay. "But the doctors wrote back to us saying they decided to use them at work because 'Honestly, they are better than what we have.'"
And MasksOn.org was created. A not-for-profit organization that combines the strengths and efforts of Boston's medical, tech and manufacturing industries to create emergency face shields in light of the recent pandemic. And the best part, all masks are provided free-of-charge to clinicians in need.
"There's a lot of value in doing good in the universe and not waiting for it to be a quid pro quo. You do it because it must be done, and you want it to be a better place," says Sanjay.
MasksOn.org is composed of 100 leading, all-volunteer clinicians, technologists and engineers working at leading organizations such as Brigham & Women's Hospital, Harvard and Google, and has become quite the success. It just recently completed the production of its ten thousandth mask.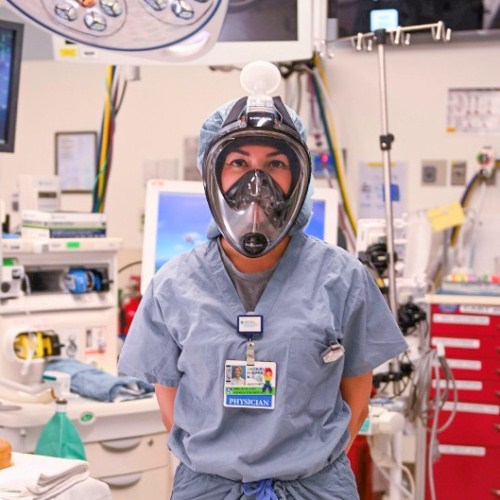 Sanjay didn't always resonate with the feeling of success. A self identified "little Indian kid with glasses", he remembers feeling entrepreneurial from a young age but didn't have a strong belief in himself to accomplish it. Fortunately, his time at Shad provided a path forward.
"I knew I was going to do entrepreneurial work, but having Shad was a proof point out there that said, there exists this tribe that does this sort of stuff and makes it a lot easier to do."
Shad provided a well needed mirror for Sanjay to see himself clearer and provide, what later coined, as 'existence proofs'.
"The idea is that if I see a person like me doing something, then I can picture myself in that situation doing that very thing. There exists someone out there who is able to do this, therefore it can be done, and if you have enough hubris that leads you to believe, I can do it".
Existence proofs helped direct Sanjay's life, and while he doesn't have Shad alums on his current team, he says that the collaborative environment, personal independence and freedom he experienced during the summer of 1998, helped him make friends that he is still connected with to this day.
Sanjay is most proud of collaborative efforts from MasksOn.org. Through multidisciplinary talents coming together they have been able to fulfill a simple but powerful mission to help. Sanjay remembers a quote from his Shad summer illustrates this success, "You are not fighting with each other; you are fighting together against the universe."
Check out maskson.org to see the impact they are making during the COVID-19 pandemic.