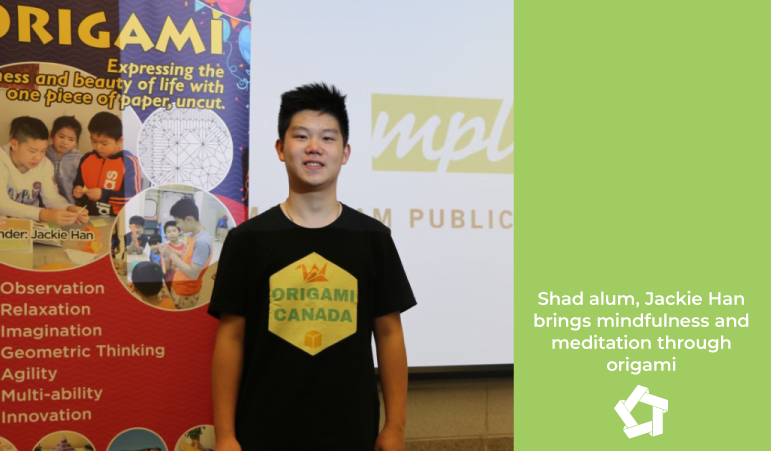 Shad alum, Jackie Han brings mindfulness and meditation through origami
| January 25, 2023
Shad Stories
Categories:
When Jackie Han is practising origami, the art of paper folding, he tunes out everything else and squares his focus solely on the creases and edges of whatever intricate model he is creating. It is this calming, meditative aspect of his hobby that prompted him to teach thousands of others to learn this centuries-old art form.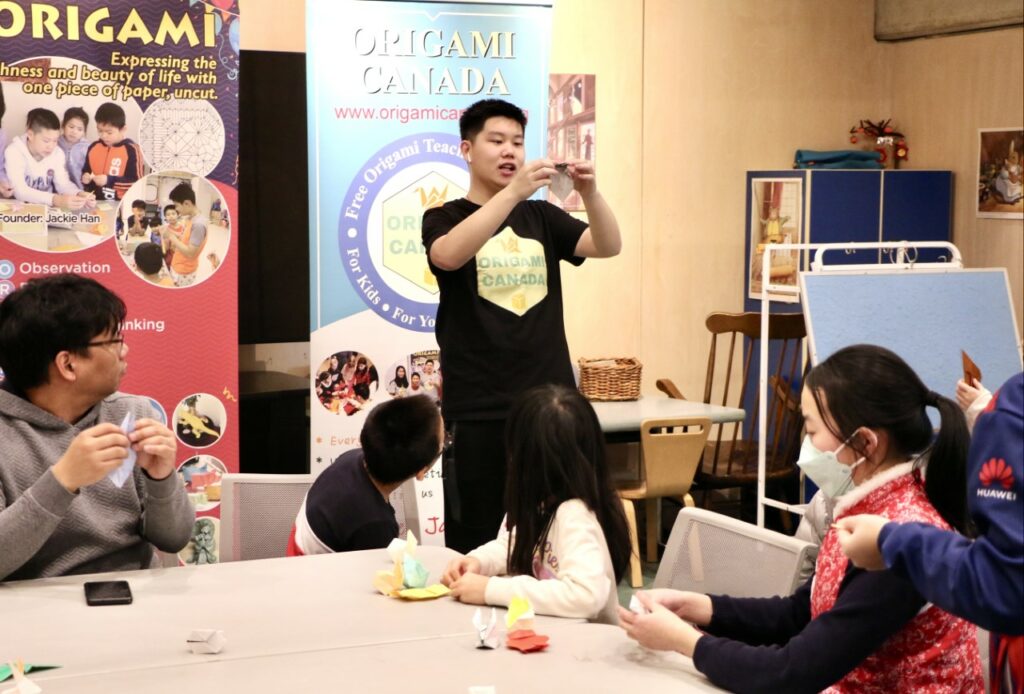 Jackie recalls he was about five years old and living in China the first time he saw someone demonstrating origami. It was on a Japanese children's show on TV. He was instantly fascinated. Fewer than 10 years later, Jackie founded Origami Canada. The all-volunteer, non-profit organization unites experienced origami enthusiasts and delivers free instruction in the community.
Years before he attended Shad at Memorial University of Newfoundland in 2019, it was a conversation Jackie had with a Shad alum that inspired him to turn his pastime into a passion project.
"My friend Aiden Aird has an organization called STEM Kids Rock. It's like community outreach for science. I remember he would bring meteorites and fossils around to community centres. I saw his booth at one, and when I asked if I could be a part of his team, he said yes. He inspired me to start my own organization."
By Jackie's estimation, about 50,000 people have attended his virtual and in-person origami workshops over the years. In each hour-long session, they complete between two and three projects. They might include models such as rabbits, cranes, jumping frogs, and maples leaves. He invented his own rose design, which is more complex. Participants join from all over Canada and the United States, and from as far away as Ireland and India. Workshops went online at the peak of the COVID-19 pandemic. Jackie created an Origami Canada YouTube channel as a learning resource to reach more people when he felt they needed it most.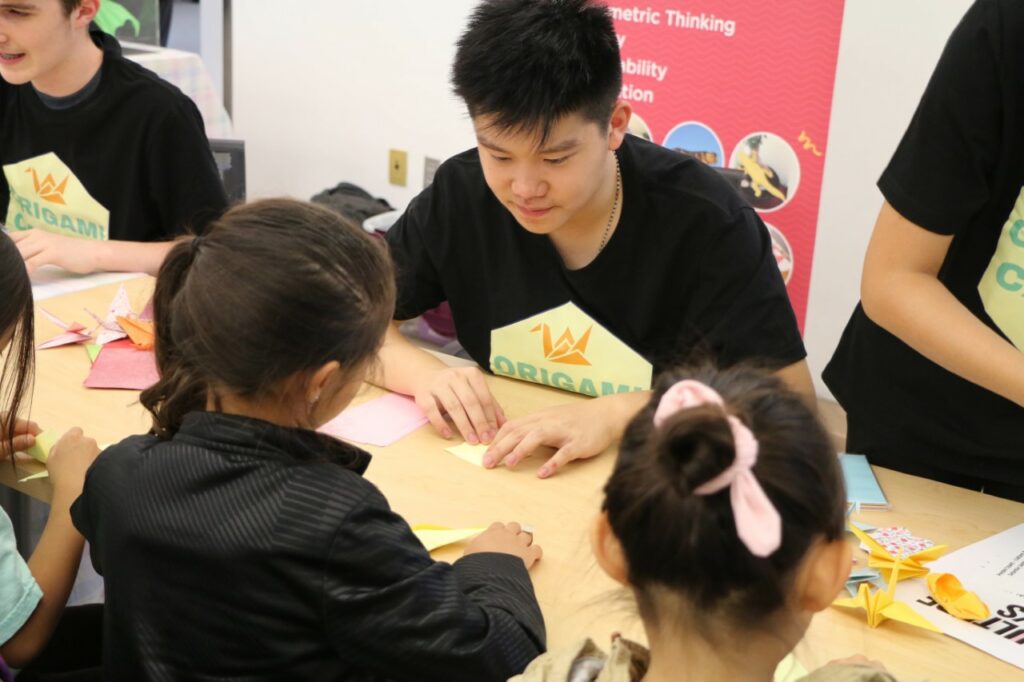 "I thought that mental health is really important, especially when everyone is in a lockdown situation," he said. "So, I thought about what I could do to help these people out; what I could do with my organization or the skills and the knowledge I have of teaching people in the community. I believe origami is a mental wellness kind of thing, like meditation. You don't think about anything else but what you are doing."
Jackie has seen others enjoy the benefits of origami, which he likens to mindfulness. These positive effects appear faster than one might think.
"When people fold origami, you don't see conflict on their faces. You see big smiles," he said. "A lot of people come into our booths, and maybe they were frustrated about something earlier, but then they immediately calm down after my volunteers and I start teaching them origami. It's amazing to see those things happen in real time."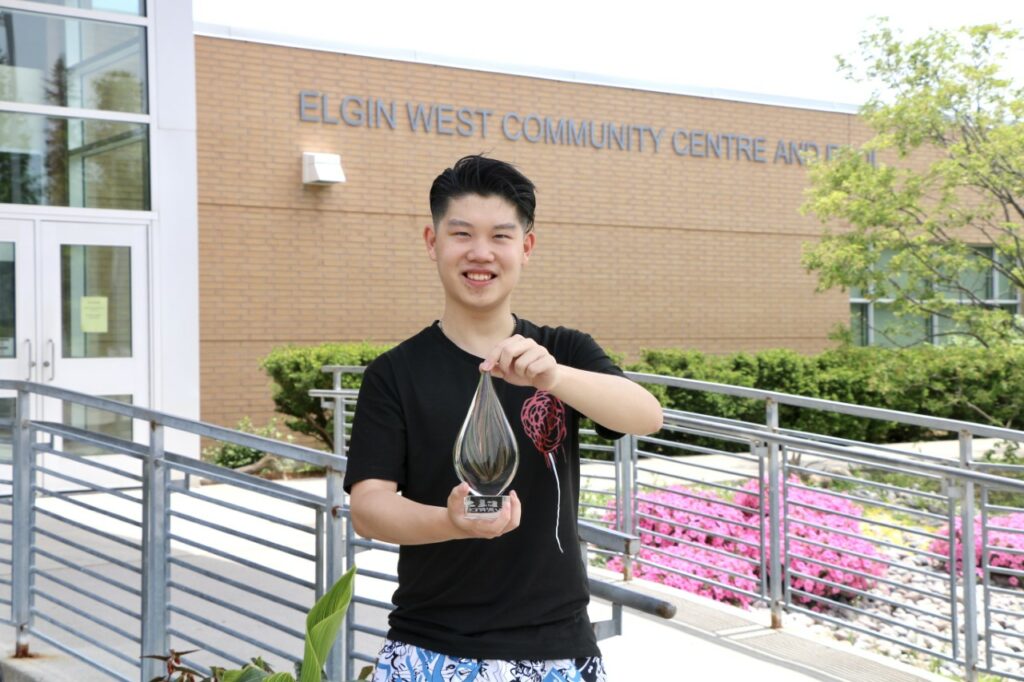 For his artistry and leadership with Origami Canada, and his support of community through inspiring workshops, Jackie has received multiple honours. He was awarded the Ontario Medal for Young Volunteers and the COVID-19 Humanitarian Service Medal in 2022. Richmond Hill gave him its Youth Artist Award in 2020. He achieved the Gold level of the Duke of Edinburgh's International Award in 2021.
While he didn't work on his non-profit when he attended Shad, he did get some valuable advice from mentors there who have also run organizations. They recommended he recruit and train volunteers from the community.
"But also they told me that I should expand my views. Originally, I wanted to focus on teaching children," he said. "They suggested I reach out to everyone. So really after Shad was when my events got mature and when I started doing proper, bigger events."
Now in his second year of medical sciences, a pre-med program at Western University, he credits Shad with teaching him skills for strong leadership, building a team, and working well in a group.
"A lot of these ideas I heard from Shad were completely new to me," he said. "When you graduate from high school or university, you have to either apply your knowledge in the real world or expand that knowledge as a scientist or any kind of professional in any given field. I really think Shad showed us what it meant to expand your expertise in a given area."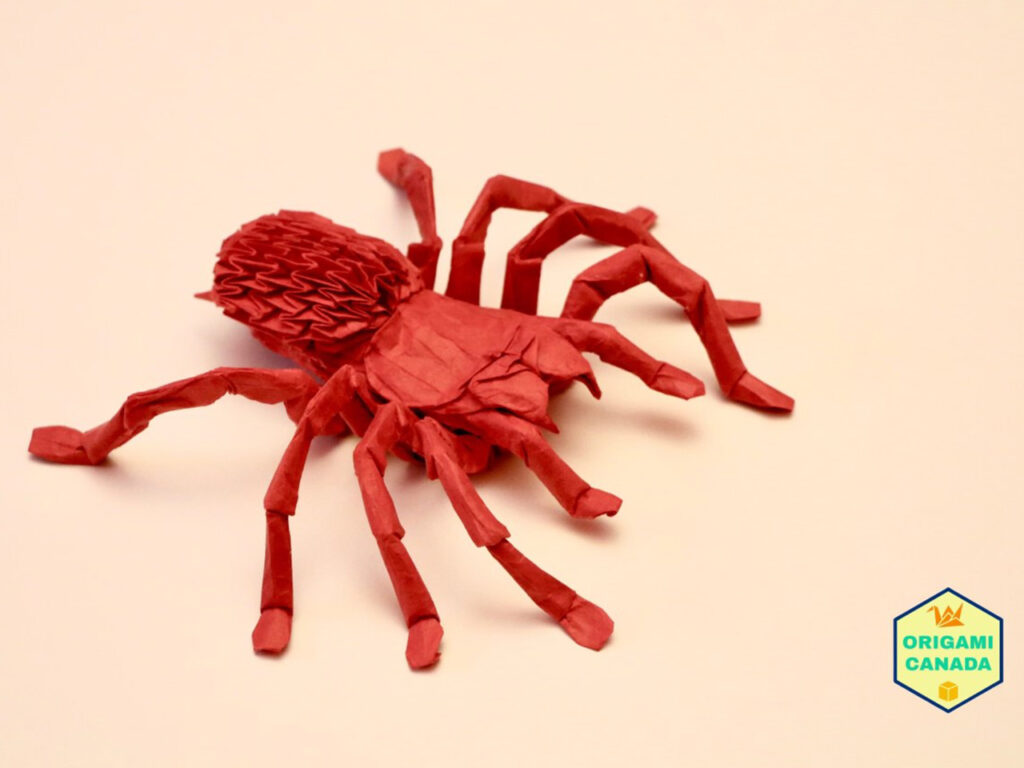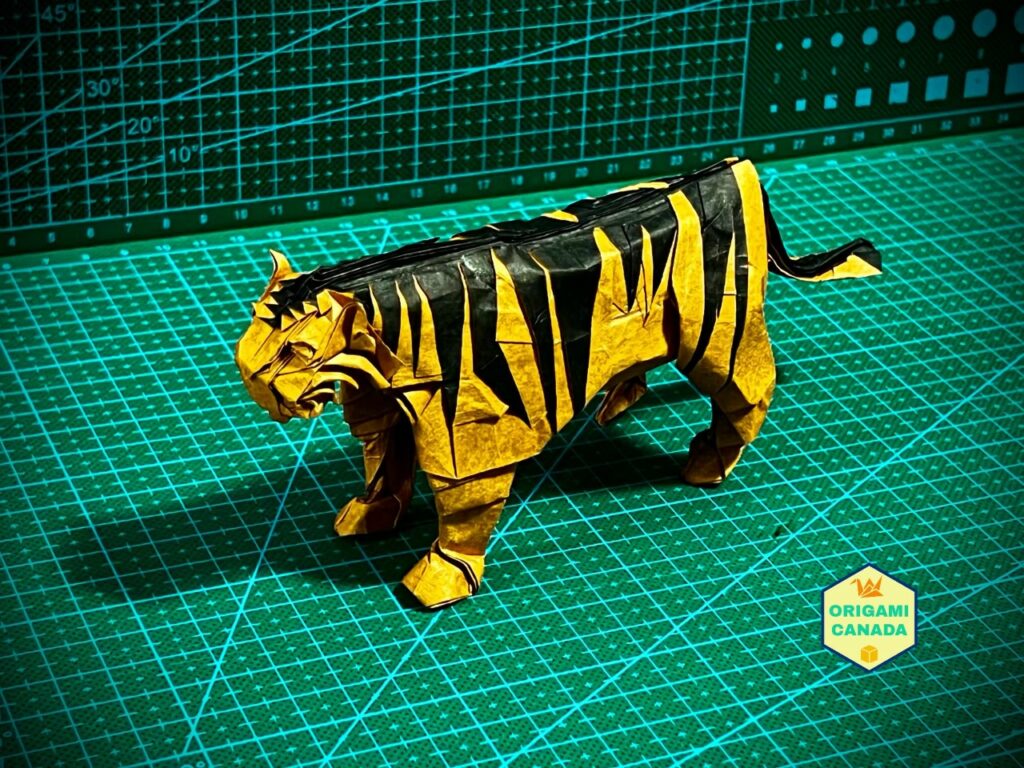 Jackie has mastered origami projects he says few people in the world have completed. He believes his most difficult model is a tarantula. The Ontario Ministry of Tourism, Culture and Sport requested he create an elaborate tiger with two-colour paper for Lunar New Year in 2022. But the model he's proudest of is called Ryujin 3.5, a detailed dragon covered in more than 2,000 tiny scales. As with all of his models, he created this one only by folding a single sheet of paper without ripping or cutting. He needed such a large piece of paper that he had to work it on the floor. He finished it in a few weeks.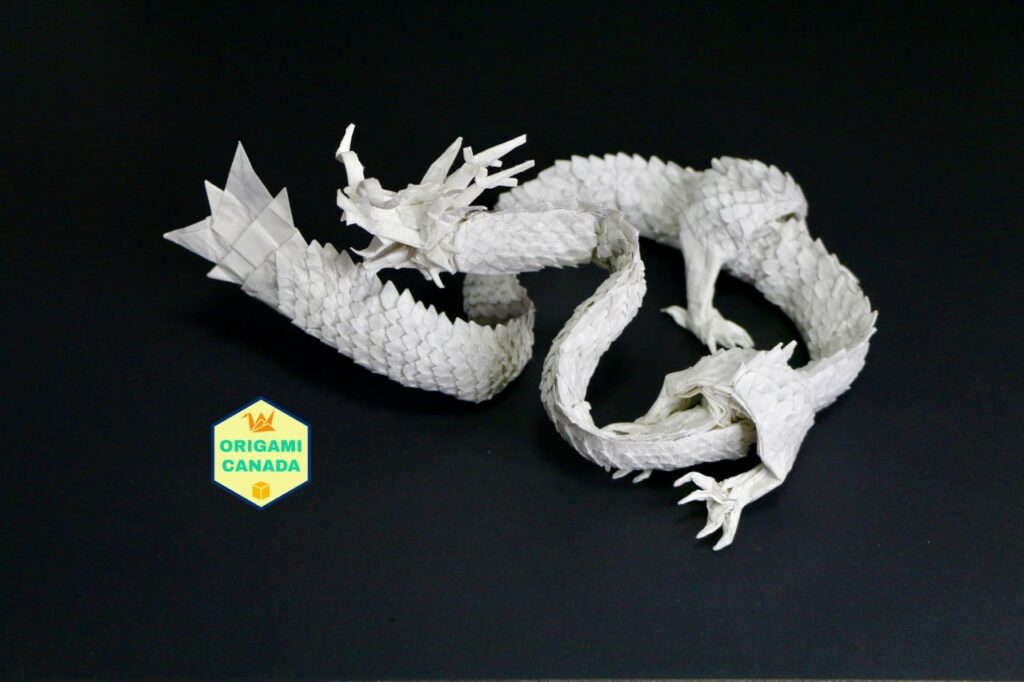 As a busy university student running a non-profit organization, Jackie makes time for his hobby whenever he needs to unwind and de-stress. While his models are vastly more sophisticated now than when he was following along with a kids' show, there's little doubt of the impact of that first lesson. He has no interest in making money from his hobby. What he gets from it—and helps others find—is worth a lot more.