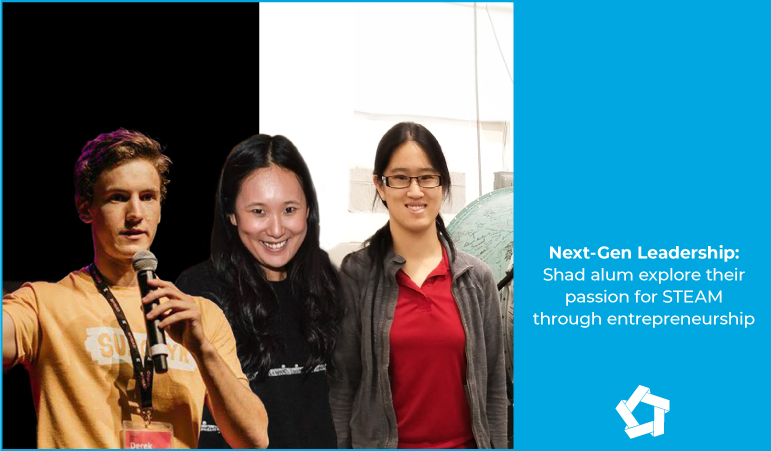 Next-Gen Leadership:Shad alum explore their passion for STEAM through entrepreneurship 
| November 15, 2023
Shad Stories
Categories:
Before July 2009, had you asked Derek Jouppi where he'd be in 15 years, he would have told you he'd have finished a degree in mathematics, pursuing a career in actuarial science or computer programming. Yet, his Shad summer at Memorial University changed his trajectory and set him on an exciting entrepreneurial path that began with a degree in engineering and a million dollar start up. 
It was through a particularly engaging lecture at Shad that Derek became interested in a degree in engineering. Derek refers to his summer at Shad as a "transformational experience", where he felt able to explore different interests and possibilities. "Shad gave me the confidence to not only express who I was, but to explore who I wanted to be." 
Derek believes Shad challenged him to grow beyond his perception of himself and try new things academically and recreationally. Before attending Shad, he had not considered himself an athlete. However, some of the friends he made in the program invited him to work out with them in the mornings, which began a lifelong passion for fitness and sport. He became one of the top two wrestlers in the Kitchener-Waterloo Region and later became a national gold medalist in canoe racing. "It all really started in that summer of Grade 11, before that it really didn't exist". 
Derek took those lessons in self-discovery and applied them in different settings, encouraging himself to take risks and see what's possible. 
In 2014, while Derek was still an engineering student at the University of Waterloo, he started a company with some of his classmates called SunCayr. They created a product they named "SPOTMYUV", a sticker for your skin that changes colour to indicate when you need to reapply sunscreen, which went on to sell in over 40 retail chains. The company won over 50 awards, received $1,000,000 in grants, and raised $1,000,000 more in capital, before being acquired by a larger Canadian firm in 2020.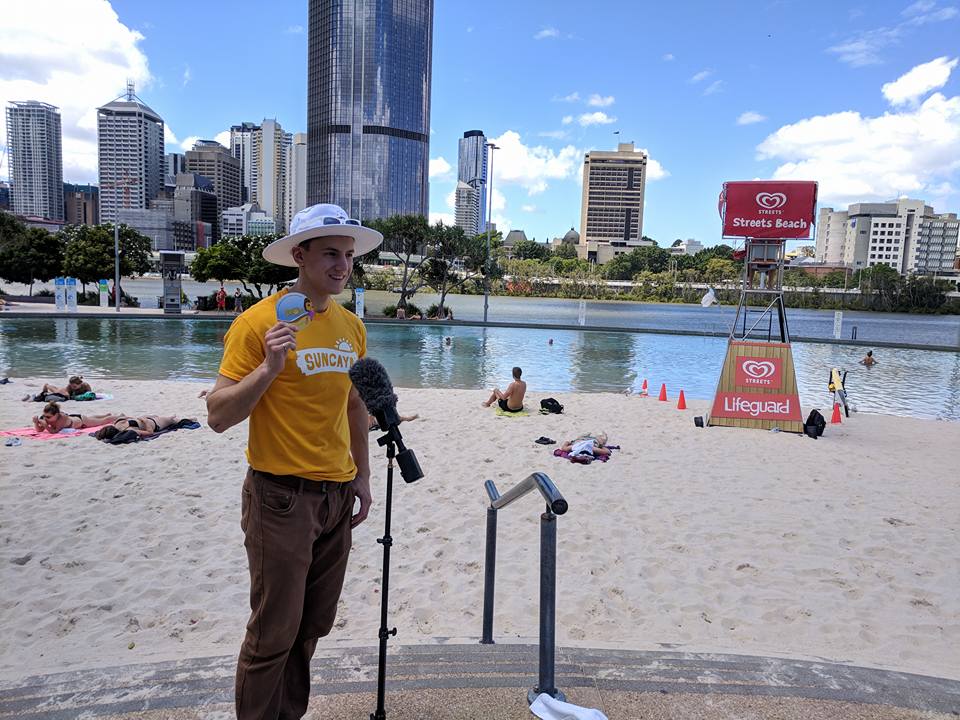 After the sale of SunCayr, Derek wanted to share his entrepreneurial experience with others and help to mentor those seeking to grow ideas into successful businesses. He began to work as Head of Programs for Entrepreneur First (EF), which is an organization that specializes in identifying talented young founders, inviting them to join other like-minded peers in an ideal environment to trial co-founding partnerships and test different business ideas.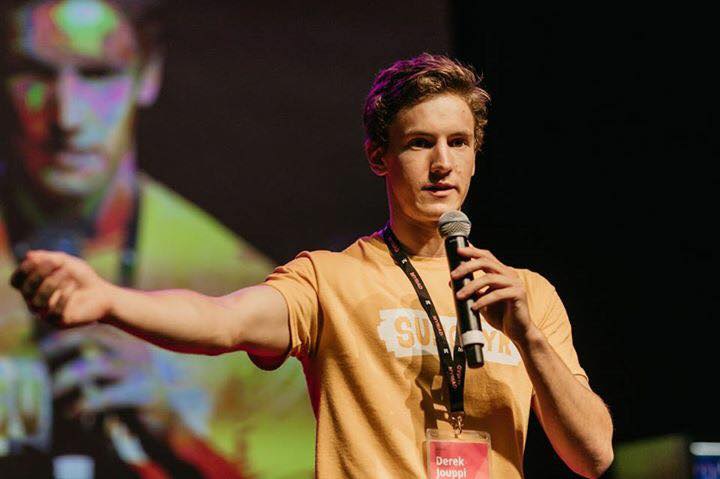 For Derek, the biggest impediment to starting a business isn't coming up with a good idea, it's finding the right team to take that idea from seed to fruition. EF focuses on bringing the right people together to ideate and build the kind of tech companies needed to solve real-world problems. 
That was exactly the experience Erin Tsang hoped to find when she joined the EF program in 2021. A Shad alum herself, Erin was looking to explore her career options as COVID hit and her job working in aerospace engineering became uncertain. She had always been interested in "applying science to real life", so when EF reached out to her and asked if she was interested in joining their program, she thought it was a great opportunity to apply her engineering skills in an entrepreneurial setting.  
She quickly found a cofounder whose skillset complimented her own, and she became the Chief Technical Officer of their business. They had decided to tackle in-space manufacturing, which is an important area of research given that the environment in space, namely microgravity and vacuum, can enable the manufacturing of important goods that are not able to be manufactured on Earth.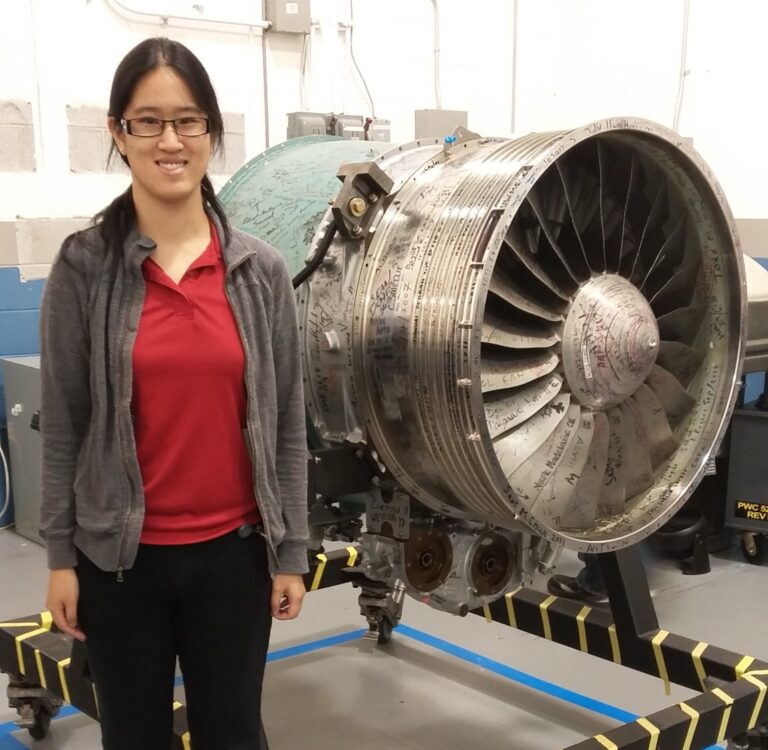 For Erin, feeling like she could tackle this kind of problem using both science and entrepreneurship was something she gained during her time at Shad in 2007. 
"Shad got me to start looking at everyday problems, or a larger global problem, and start to really think about how I would solve it instead of trying to work around it. EF really advocated for business founders to face obstacles and problems, to really push through it instead of around it, and I think that mindset really started for me at Shad and cultivated in me a way of looking at real world problems." 
Shad was also the first place she was made to understand her potential, and that people had the power to influence real change in the world if they chose to pursue it. 
"I remember on my first day of Shad at UBC, our director told us that he 'expects us to exceed his expectations', and that really stuck with me through university and after. It really taught me to expect more of myself, and it taught me that building a business could be a way of doing that, of having an impact." 
Working with Derek, who already had experience in the world of business, was hugely helpful for Erin, as his mentorship on how to pitch ideas to investors and how to find and solidify a customer base provided her with the necessary tools to compliment her existing expertise in the field of aerospace engineering. She was grateful that these kinds of programs exist for Shad alum, who are guaranteed an interview when applying to participate in EF.  
Though she left the EF program without a business, Erin's time there fostered her desire to pursue entrepreneurship in the future and she still has ideas she hopes to explore. She thinks it's important for youth to be exposed to both science and entrepreneurship so that they understand how they compliment each other. 
"Without programs like Shad there's a tendency to silo, both engineering and business, where there can be unnecessary competition between the two factions in the corporate world. I think there is a lot of value, both in terms of mindset and knowledge base, to connect science and business so that they talk more, and problems get solved faster. The fact that Shad sort of marries the two together and gets people to start thinking about both is hugely beneficial." 
Gina Yoo, who attended Shad at UNB in 2007, also appreciated the relationship between STEAM and business when she founded her first company in 2019. After working for a time in global finance at Johnson & Johnson after graduating from Queen's University, Gina was ready for a new challenge. With a couple of cofounders, she started a tech company called Mannr.  
"Our business was a human-led, AI system that assisted with personal shopping and delivery. We thought that most men want to dress well, they just don't know how, so our tech curated lookbooks for customers and items ordered would be delivered within 24 hours."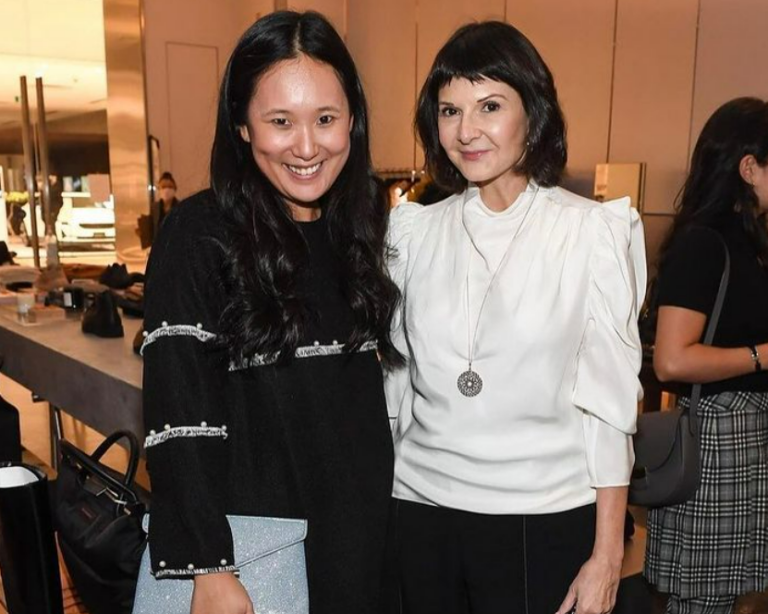 Gina found the "zero to one" aspect of starting a business thrilling, and really enjoyed rolling up her sleeves and figuring out how to make things work. She credits Shad with fostering a willingness to take a chance and risk failure when pursuing a goal.
"Shad was my first experience leaving Vancouver, and that really helped me to be comfortable applying to Queen's instead of staying local. Shad also made me feel really supported in terms of the things I wanted to learn because it wasn't a pass or fail system, they wanted to know if I optimized for learning and tried different things. We were able to prototype, and if it failed, it was ok, and I think that's why I like zero to one, because I learned at a young age not to be afraid of failing, that it's about learning and the process."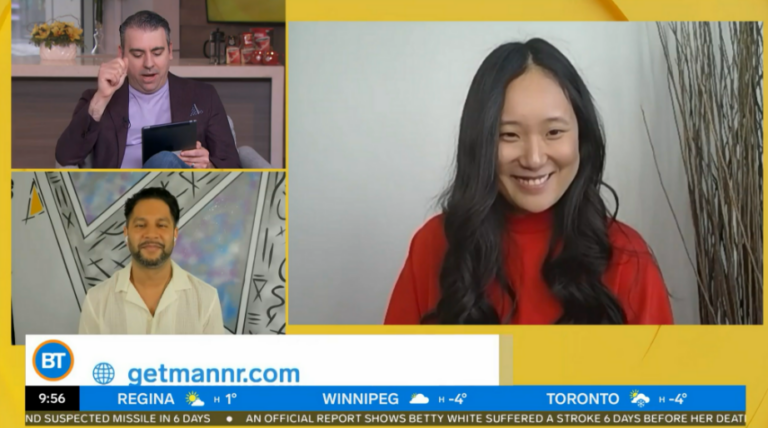 Mannr has been a commercial success, featured on Breakfast Television and partnerships with brands and retailers including the Eaton Centre. This success has prompted Gina to want to contribute to the Canadian tech ecosystem and focus on helping other talented founders with zero to one. Gina is currently the Deputy General Manager for North America at EF and launching the first cohort in the U.S. this fall.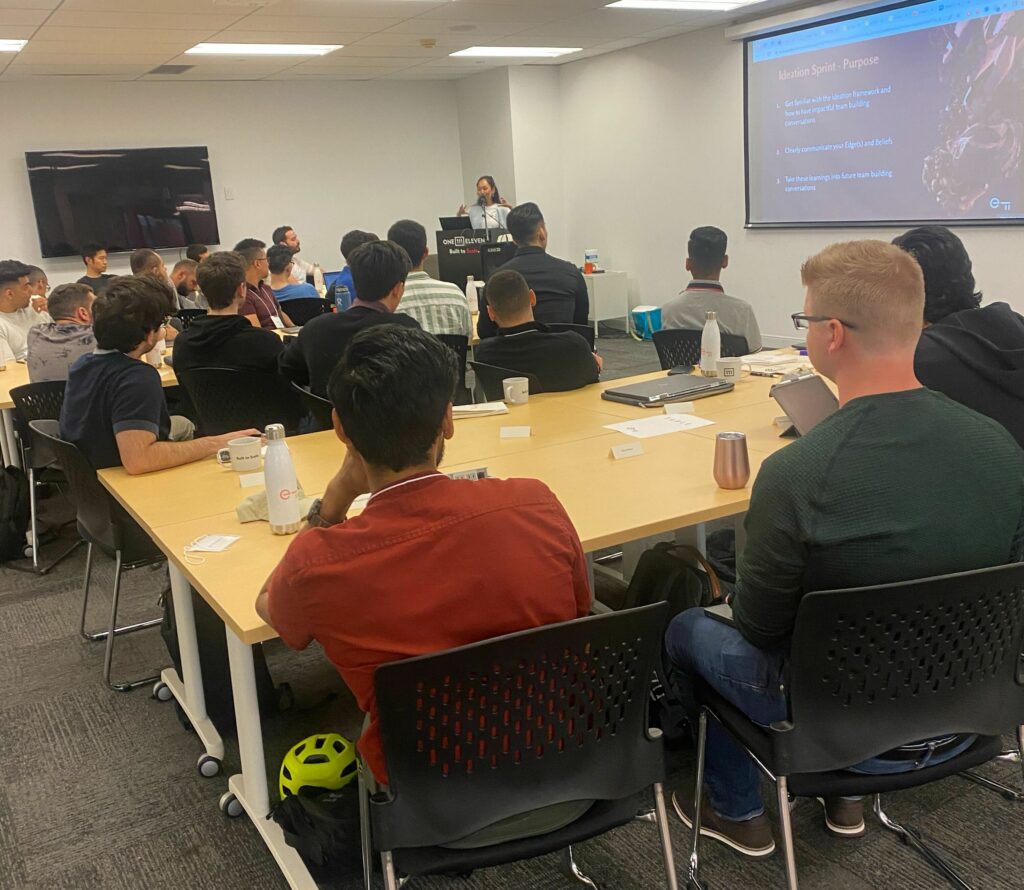 Gina hopes to share her experience and inspire new founders, including fellow Shads, to take risks and trust in their ability to be successful.
"People tend to value perfection over progress, and think they have to know everything in order to start a business…but it's just about being ok that you've got enough of a skillset to at least start, the starting can be the hard part. And if you're exceptional, like many in Shad are, you're going to pull the people and resources in to continue the momentum to get to where you need to be. It's just having the confidence to believe you're enough."