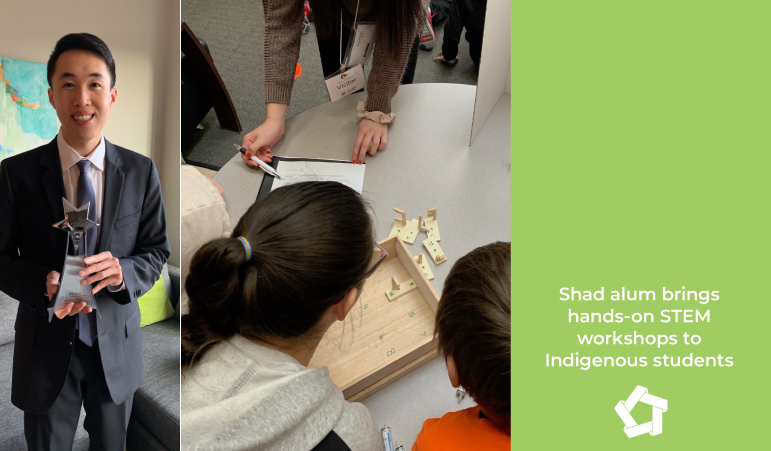 Shad alum brings hands-on STEM workshops to Indigenous students
| December 16, 2020
Shad Stories
Categories:
Unlike most incoming university students, Brennan O'Yeung's first day on campus wasn't just filled with introductions, tours and anticipation for the upcoming school year.
It's also the day that inspired him to start Escape with STEM, a program that draws on his passion for escape rooms, immerses indigenous students into STEM, and was recognized during this year's Stars of Alberta Volunteer Awards.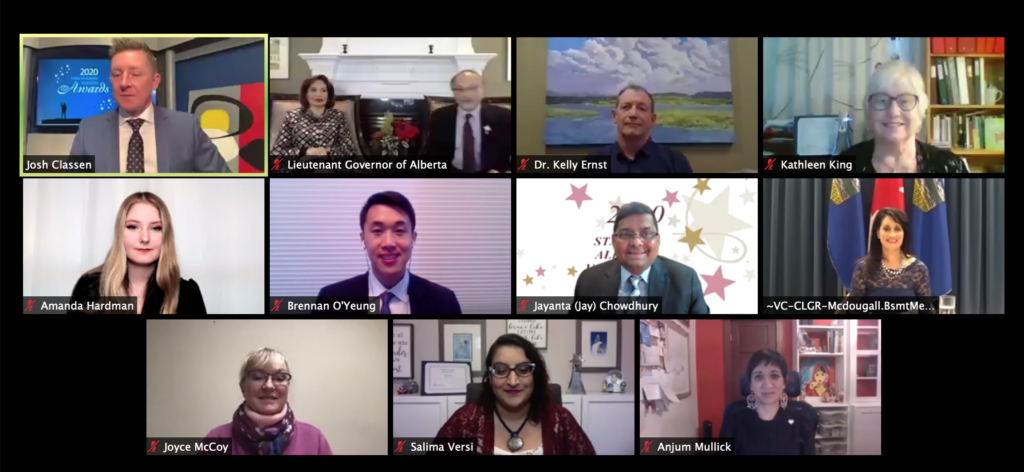 During his engineering orientation, Brennan took note of the diversity and representation around him. He noticed a better gender representation than he expected.
"I thought to myself, 'Wow that's really great because typically engineering is such a male-dominated field'… But what I also noticed throughout the day is that I saw very little Indigenous representation and also other minority groups," says Shad2015 Brennan O'Yeung.
More than four per cent of adults in Canada are Indigenous, yet they represent less than two per cent of people working in STEM fields.
Brennan began thinking about what he could do to influence and inspire young Indigenous students to see themselves in STEM careers.
"The first thing that came to my mind was escape rooms."
A lover of puzzles himself, Brennan thought that blending the mystery of escape rooms with the challenge of STEM was the perfect way to make learning collaborative, accessible and interesting.
Brennan's own interest in engineering was solidified through immersing himself in STEM during a pivotal moment in high school—when he was contemplating pursuing either business or engineering.
"Being at Shad really gave me the opportunity to learn so much. There were so many guest speakers, field trips, and opportunities to learn more in terms of STEM."
In 2017, Brennan began developing hands-on problem-solving activities and eventually brought them to Grade 5 and 6 students at the Piitoayis Family School in 2018.
Since starting Escape with STEM, Brennan has delivered the program to over 1,000 students, including those at Steffie Woima Elementary School, Chiila Elementary School and hundreds of students at the Indspire Soaring Youth Conference.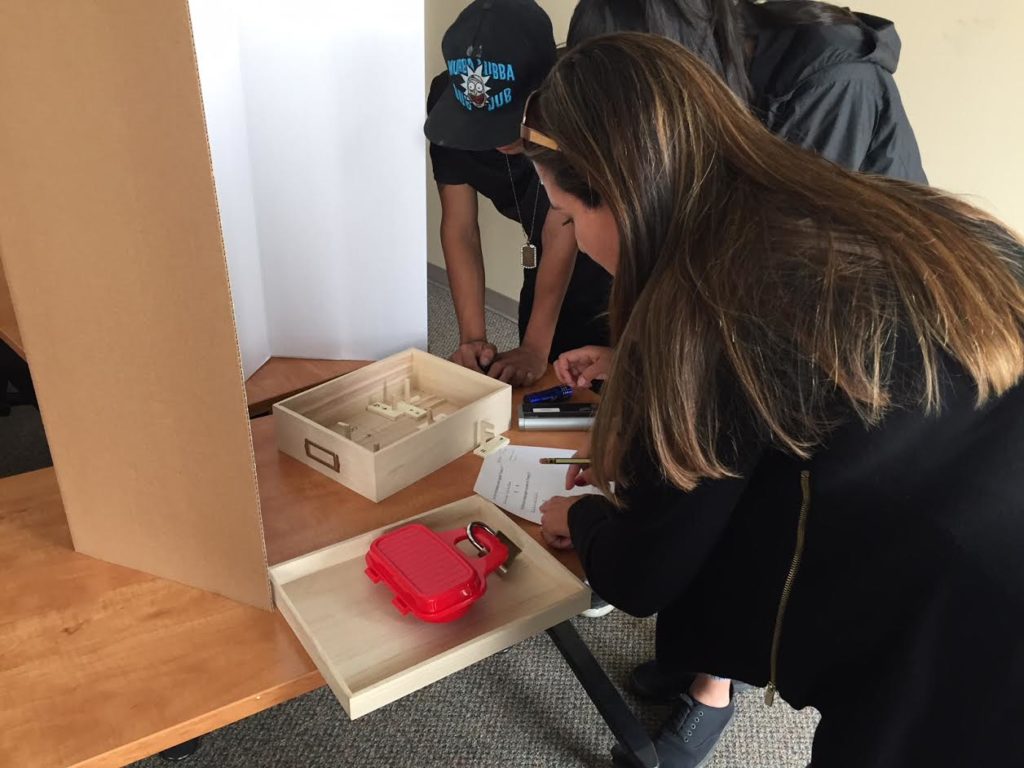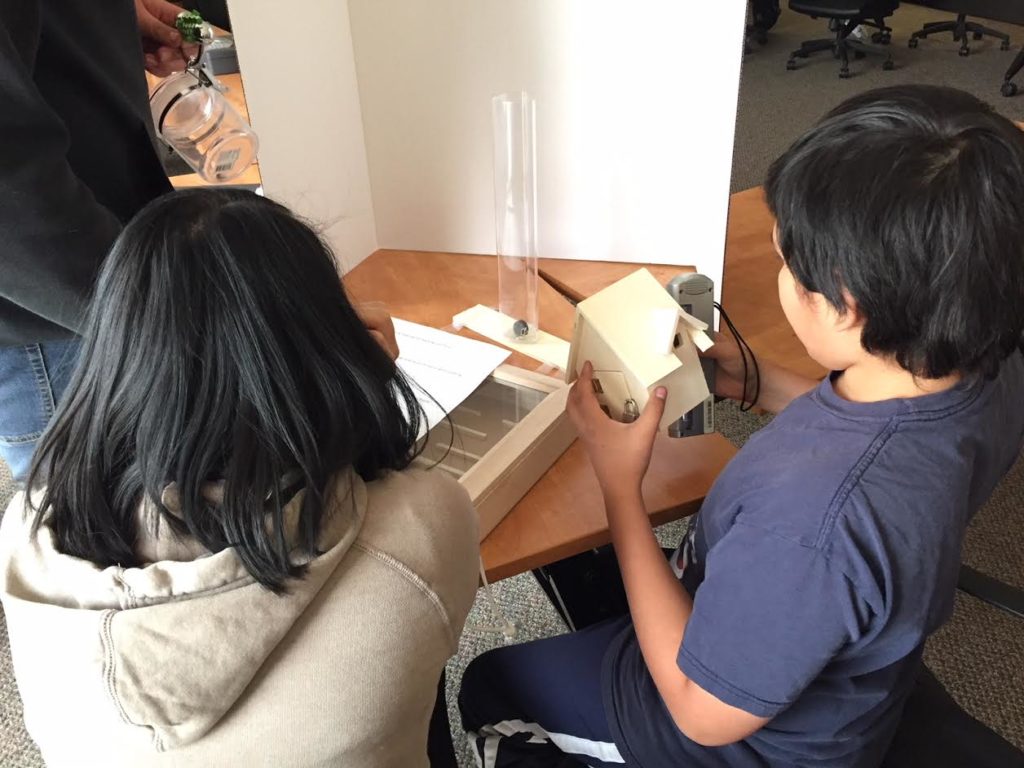 "I really wanted to inspire these students at a young age, and if I was able to pique their interest when they were young it would hopefully give them the opportunity and drive to look into STEM in high school, where there's a lot more opportunities getting closer to university."
Forging connections with partners like Shell Canada, Boys and Girls Club of Canada, the University of Calgary, and the Calgary Flames Foundation has been a success and highlight for Brennan since starting Escape with STEM.
Understanding new perspectives and developing lifelong friendships with students from all over Canada was also a special part of his Shad experience.
"I was always a little bit more shy as a kid," says Brennan. "But going to Shad and being vulnerable by opening up to students, facilitators, and program assistants, I thought that was a really great experience for me."
Since transitioning to online programming, Escape with STEM has created virtual escape rooms and collaborated with the Calgary Board of Education Grade 9 hub to develop at-home learning experiences for over 600 youth in the province. Brennan hopes to continue expanding the virtual program to more students learning from home.